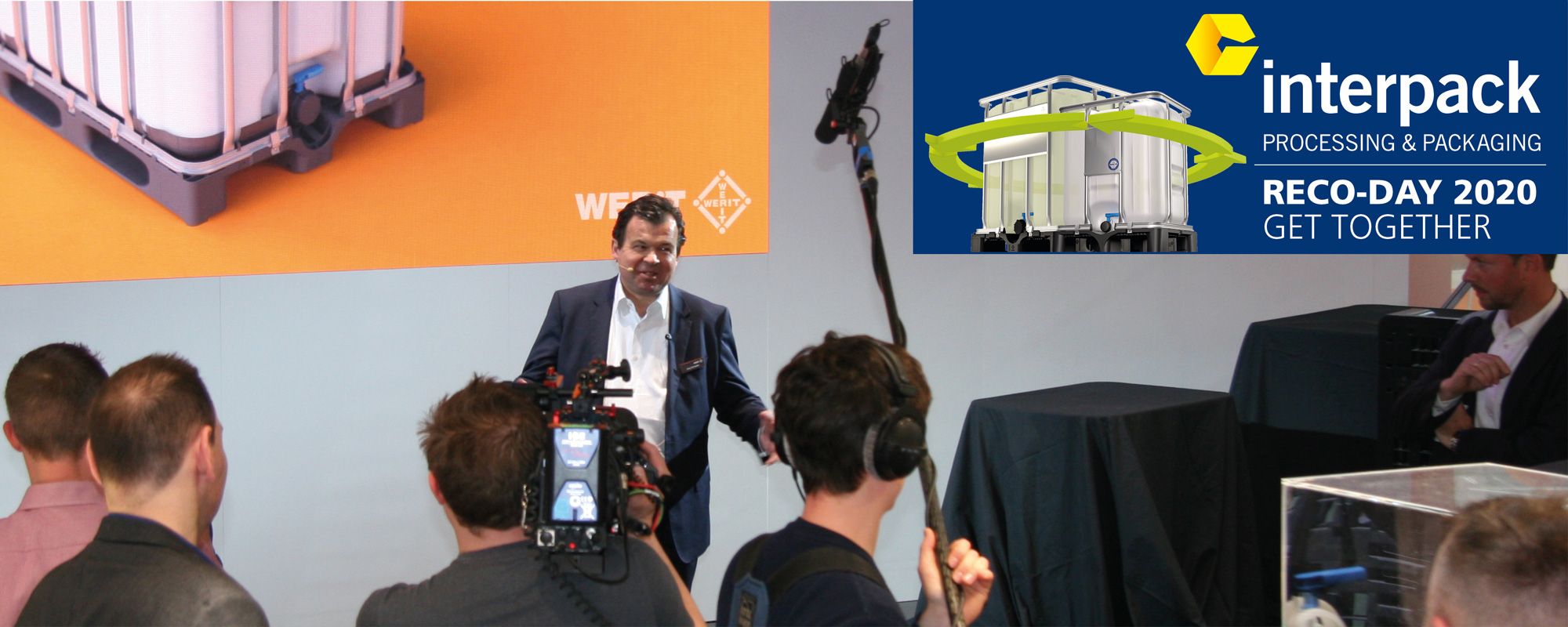 let's get together virtually
reco-day 2020
GET TOGETHER
Packaging solutions in a sustainable cycle
Last week we met at our REKO day at the Interpack, had good conversations, exchanged experiences and ideas. The REKO Day at the last interpack was a complete success. We were able to deepen technical discussions, discuss the requirements of the industry and possible solutions.
Let's use our virtual platform to first inform about some novelties and topics. We will gladly be available for further discussions by phone.
Optimizing a proven system
The PACKONE system from WERIT enables used Intermediate Bulk Containers (IBCs) to be taken back free of charge, regardless of manufacturer and type.
The universal inner container, in short "Unibottle", can be used for all types of construction. By recycling the returned packaging materials, the IBCs of the RECOline series are exemplary for environmentally friendly packaging.
We are going to reprocess our online ticket system. The new design with the clear structure will make the application especially mobile extremely easy.
Open and Closed Loop
With the different closed loop or open loop circulation systems, customer-specific requirements can be optimally met to achieve the best possible economic and ecological efficiency.

learn more
New products planned
We have written a lot on the agenda, for example the Unibottle with UN approval will be available in the future with both an NW 150 and NW 225 filler opening. We will keep you up to date, also by phone.
NUTRiline Food Family
NUTRiline packaging is specifically designed to meet the needs of the food industry. Would you like to learn more about this and are you interested in the new NUTRiline aseptic? We will be happy to inform you!

Learn more about it