Beverage industry
Industrial solutions by WERIT
Read more
Flexibility meets quality: hygienic storage and transport packagings
Storage, stacking and transporting ... and that being clean, safe and efficient. Industrial packagings from WERIT made from single-origin HDPE are used in all of those places where goods are transported stored, mixed and further processed. In doing so, WERIT fulfils the highest requirements for the beverage industry. Irrelevant if being reusable transport packagings, hygiene pallets or pallet containers (IBC), the universal utilisation options of the products give providers in this industry segment the necessary flexibility and creative freedom with compliance to standards at the same time.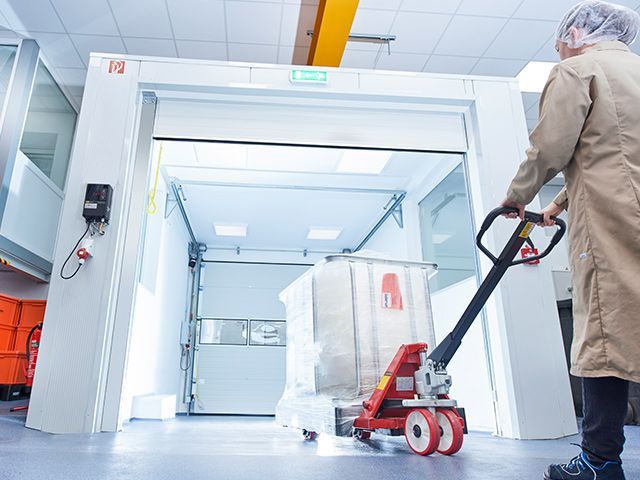 IBC – Safe transport and further processing of beverages and food products
The beverage and food industry places the highest demands on industrial packagings. Intermediate Bulk Container for food products, the NUTRiline from WERIT are FDA tested. A clean room production guarantees a high hygiene standard. WERIT also offers four different size options from 300 to 1,000 litre capacity, also UN certified depending on the requirement.
The best for small quantities - COMPACTline IBC
Liquids with short shelf life are frequently only produced in small quantities. To allow these to be transported without any problem without wasting unnecessary space, with immediate effect, you will also find the new COMPACTline. in our product range. With a capacity of 300 litres, it is the smallest unit in our range. It is easy to clean, is emptied quickly and is thus ideally suited for the storage and transportation of beverages and food products.
The Euro H1 hygiene pallet from WERIT
The plastic pallet of the European foodstuff industry
Since 20 years, we have been applying our know-how and experience in the development of hygiene pallets in order to manufacture high-quality carrying products made of robust plastic, which are characterised by a high carrying capacity and a long service life. Moreover, the load carrier from WERIT convince by first class hygiene standards, high dimensional stability, a universal operational capacity and through efficiency, thanks to the effective multiway system. The EURO H1 hygiene pallet stands out particularly with its new GS1 marking (former EHI marking), which has been distinguished as comprehensively exchangeable. Standardised container systems that are H2 half pallets and E-box, E1-E3 compatible. The welded skids guarantee a high hygiene standard and smooth running on roller tracks. Tapered edges,centre locking and anti-slip edges guarantee a perfect work flow.
Stack and nest containers - The perfect universal container
The stack and nest container DSBN from WERIT is ideally suited for the transportation of food products as it offers many benefits. It can be stacked on top of each other protecting the filled product. For an empty return transport, they can be nested saving space and there is no vacuum effect when de-stacking. It has ergonomic handles, strong walls and rounded corners for many years of repair-free sustainable use. It is available in many model variants and sizes. The series of the stack and nest containers with curved lip supplements the wide range of products. They are cold and heat-resistant, easy to clean , offer the highest carrying comfort and guaranteed food product safe from single-origin HDPE.