Reusable Transport Packaging
Meat Crates
WERIT meat crates are standardised transport containers for the neat and sausage processing industry and retail, and comply with DIN 55423. Read more
WERIT meat crates are standardised transport containers for the neat and sausage processing industry and retail, and comply with DIN 55423.
Suitable for manual handling and automatic conveying technology
Impact resistant, break-proof and dimensionally stable
Easy to clean thanks to smooth surfaces
Suitable for automatic washing systems
Side opening for filling the goods
Made of HDPE (3271 from PP)
Guaranteed food-safe
100% recyclable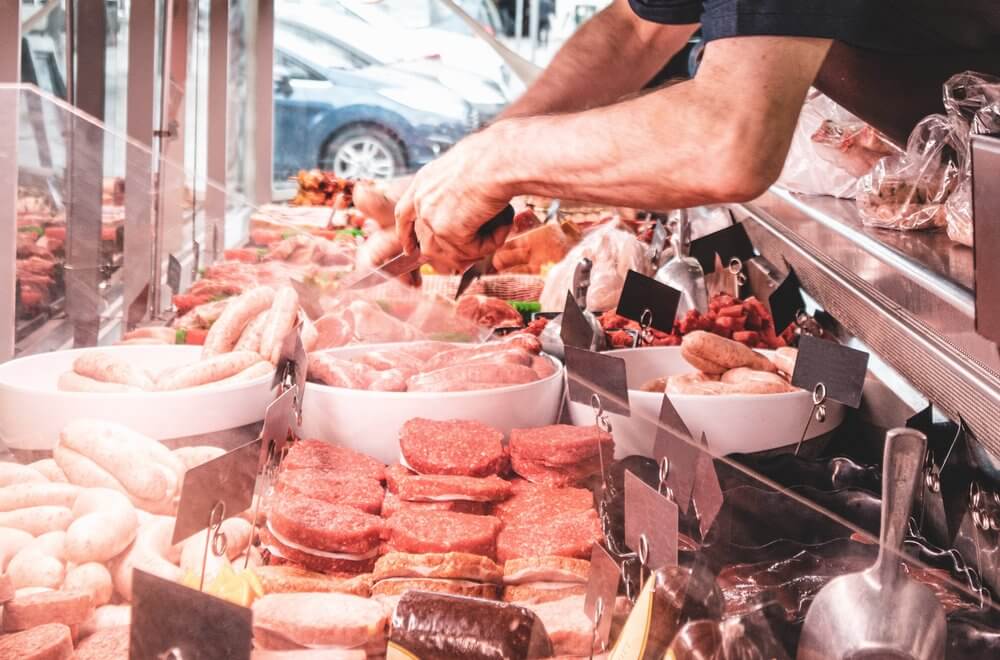 Die Fleischerkiste von WERIT
Höchste Anforderungen für den Lebensmitteltransport
Vereinfacht gesprochen, sind Fleischerkisten Transportkisten, die den Normen bzw. Formaten E1, E2 und E3 entsprechen. Diese Normierung sorgt für eine perfekte Platzierung auf Europaletten und eine optimale Transportmöglichkeit. Einsatzgebiete von Fleischerkisten sind sowohl die Industrie als auch der Handel, wobei natürlich auch die Wurstverarbeitung und -verkauf im Fokus stehen. Synonyme, die ebenfalls handelsüblich sind, lauten: Metzgerkisten oder auch schlichtweg Fleischkisten. In früheren Jahren waren die Fleischerkisten vor allem rot, mittlerweile existieren auch Ausführungen in zahlreichen anderen Farben, die Sie selbstverständlich auch bei uns finden. Den Vorgaben des Europäischen Handelsinstituts (EHI) folgend, haben sich jedoch rot für den Fleischbereich und gelb für Bäckereien als Farben durchgesetzt. Definiert werden die Anforderungen an Fleischerkisten in der Industrienorm DIN 55423.
DIN 55423 bezieht sich – in der Amtssprache – auf "starre Mehrwegtransport- und Lagerkästen aus Kunststoff" und definiert die Maße von 600 x 400 Millimeter als verbindlich. In derselben Norm werden auch Paletten in ihren Maßen festgeschrieben, sodass sich ein lückenloses System aus ineinanderpassenden Transport- und Lagermöglichkeiten ergibt.
Die Vorteile von Fleischerkisten bestehen genau wie bei Bäckerkisten darin, dass sie sich sowohl manuell verarbeiten als auch in Lieferketten mit automatisierter Fördertechnik integrieren lassen. Die Kisten sind bruchsicher und bleiben in der Form und lassen sich zudem – entsprechend des Verwendungszwecks – problemlos reinigen. Letzteres gilt auch für Waschanlagen. Praktisch sind die seitlichen Öffnungen, die der Belüftung dienen und die Lebensmittelechtheit ist selbstverständlich garantiert. Hergestellt werden unsere Fleischerkisten aus HDPE oder PP und sind zu 100 Prozent recycelbar.
All dimensions, weights and technical data listed in the catalogue are reference values. They do not represent any binding assurance of certain properties or the suitability for certain uses. Tolerances based on technical specifications according to DIN standards.
Amendments and corrections are subject to change. The details are based on our current technical knowledge and experience. Due to the abundance of possible influences during the use of the product that are outside our control, the user is not released from making their own inspections and tests.
A legally binding assurance of certain properties as well as the suitability for a specific application cannot be derived explicitly or implicitly.
If necessary, property rights must be observed.
We would be pleased to provide you with non-binding advice on your solution from WERIT