Reusable Transport Packaging
Meat Crates
WERIT meat crates are standardised transport containers for the neat and sausage processing industry and retail, and comply with DIN 55423. Read more
WERIT meat crates are standardised transport containers for the neat and sausage processing industry and retail, and comply with DIN 55423.
Suitable for manual handling and automatic conveying technology
Impact resistant, break-proof and dimensionally stable
Easy to clean thanks to smooth surfaces
Suitable for automatic washing systems
Side opening for filling the goods
Made of HDPE (3271 from PP)
Guaranteed food-safe
100% recyclable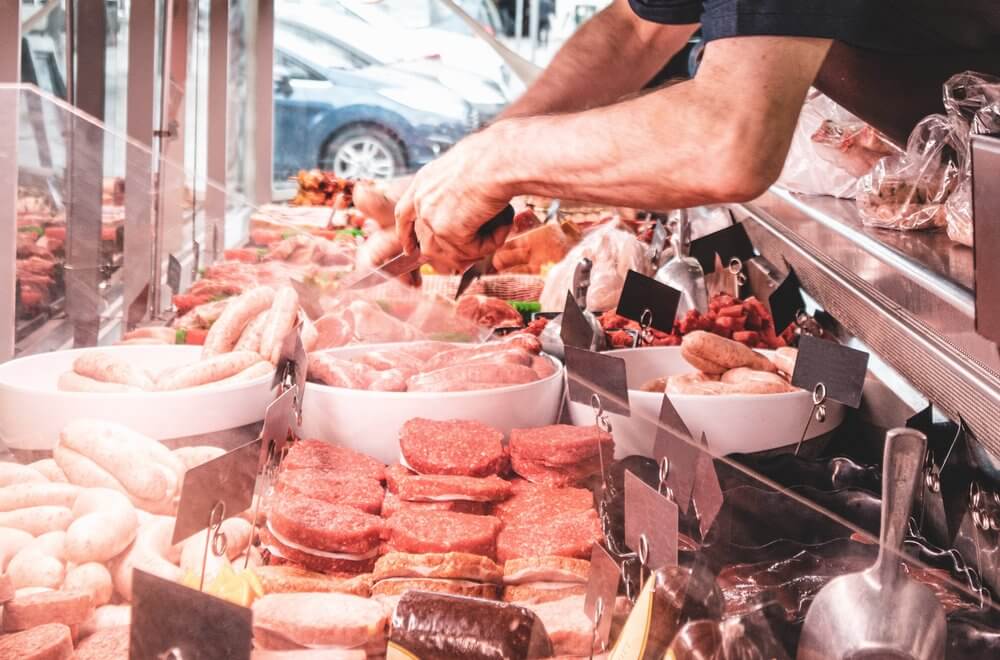 The meat crate from WERIT
Highest requirements for food transport
Put simply, meat crates are transport crates that comply with the standards or formats E1, E2 and E3. This standardisation ensures perfect placement on Euro pallets and optimal transport options. Meat crates are used in both industrial sector and retail, with the focus of course on sausage processing and retail. Synonyms that are also common in the retail are: Butcher's crates or simply meat crates. In earlier years, meat crates were mainly red, but now there are also versions in numerous other colours, which you will of course also find here. However, following the guidelines of the European Retail Institute (EHI), red for the meat sector and yellow for bakeries have become established colours. The requirements for meat crates are defined in the industry standard DIN 55423.
DIN 55423 refers - in official language - to "rigid returnable plastic transport and storage crates" and defines the dimensions of 600 x 400 millimetres as mandatory. The same standard also specifies the dimensions of pallets, resulting in a seamless system of interlocking transport and storage options.
The advantages of meat crates, just like bakery crates, are that they can be processed manually as well as integrated into supply chains with automated conveyor technology. The crates are unbreakable and retain their shape and can also be easily cleaned - according to their intended use. The latter also applies to washing systems. The side openings for ventilation are practical and food-safe is of course guaranteed. Our meat crates are made of HDPE or PP and are 100 percent recyclable.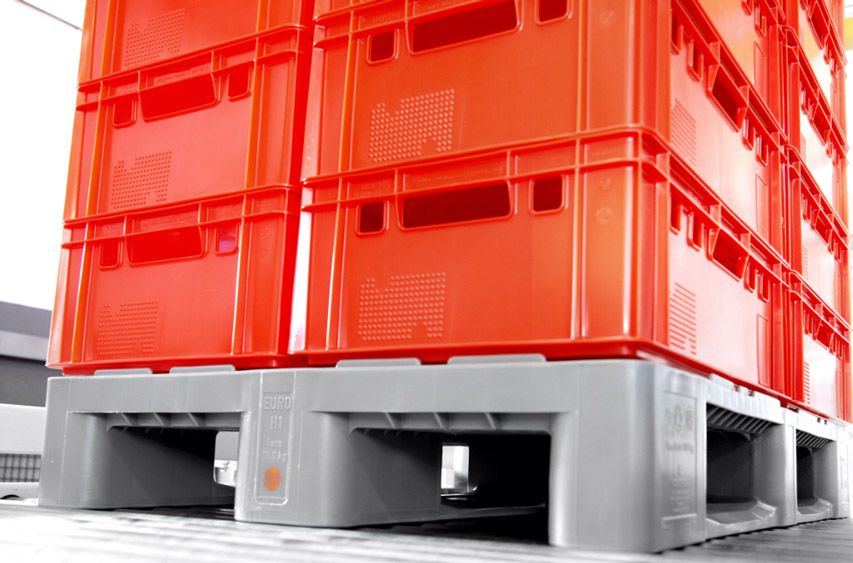 Industrial solutions for the food industry
Setting new standards in hygiene and cleanliness
The food industry has high demands on load carriers. Hygiene is the be-all and end-all when processing sensitive raw materials such as bakery products, meat or confectionery, because contaminated food and spoiled dishes caused by germs, viruses and bacteria are a horror scenario for every food producer. People can be harmed, entire loads of goods have to be destroyed and one's own reputation is permanently damaged. WERIT therefore manufactures hygiene pallets, compatible storage and transport containers and IBCs specially tailored to the high demands of this industry.
All dimensions, weights and technical data listed in the catalogue are reference values. They do not represent any binding assurance of certain properties or the suitability for certain uses. Tolerances based on technical specifications according to DIN standards.
Amendments and corrections are subject to change. The details are based on our current technical knowledge and experience. Due to the abundance of possible influences during the use of the product that are outside our control, the user is not released from making their own inspections and tests.
A legally binding assurance of certain properties as well as the suitability for a specific application cannot be derived explicitly or implicitly.
If necessary, property rights must be observed.
We would be pleased to provide you with non-binding advice on your solution from WERIT