Industrial Packaging
Plastic Pallets
With more then 60 years of experience in the sector for industrial packagings for transport and storage of hazardous substances, WERIT offers a wide range of plastic pallets for different fields of industry and logistics. In order to meet the high demands of the foodstuffs as well as the non-food industry, we manufacture our plastic pallets with HDPE new goods or reclaimed HDPE. This ensures both a long service life of our robust pallets and full compliance with the necessary industry requirements.
The WERIT range of pallets comprises half pallets (800 x 600 mm) as well as Euro pallets (1,200 x 800 mm) and industrial pallets (1,200 x 1,000 mm) made of plastic that, depending on the customer requirements and demands, are available as hygiene pallets or IKP-pallets.
Industrial Pallets 1200 x 1000 mm
Euro Pallets 1200 x 800 mm
Half Pallets 800 x 600 mm
Properties and benefits that convince
We invest all of our know-how and decades of experience to our product development. In this way, today we manufacture a pallet made of robust plastic that is characterised by a high load capacity, long service life and – thanks to recycling – environmentally friendly material. Customers value WERIT plastic pallets because of their dimensional stability, their economic efficiency and flexibility. Moreover, our industrial pallets are shatter-proof thanks to the high-quality material and our matured manufacturing technology.
Do you need industry-specific plastic pallets for your company? Then, get in touch with us today and find out what options we could offer you – for example, integration in your modern conveyor plant.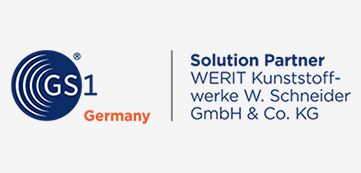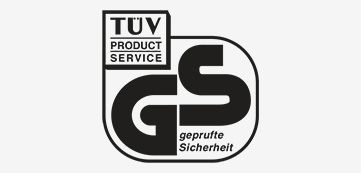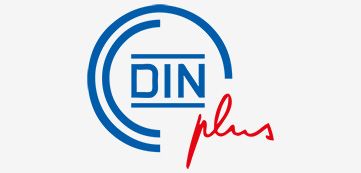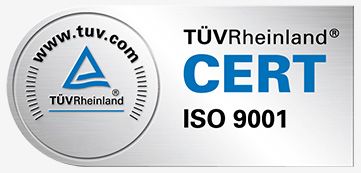 FOR THE SAKE OF THE ENVIRONMENT
Social and ecological sustainability have been a priority for WERIT since its foundation in 1949 and are an essential part of our corporate philosophy. A responsible attitude towards our employees and business partners along with our traditional commitment to secure our future are a matter of course - and these are our guiding values.
The WERIT IKP product range is the optimal economic and environmentally-friendly alternative to wooden pallets. The use of recycled material makes the pallets extremely light, durable and resilient – this reduces energy consumption and CO2 emissions during manufacturing and transport.
Reduce costs easily and efficiently
A modern design and innovative material allow for the production of pallets with excellent stability, high load bearing capacity and at the same time, with very low dead weight. This is the main reason why our customers benefit from low transport and export costs, trouble-free use and a significant reduction in work load for personnel. Furthermore, the plastic material renders IPPC-ISPM15 treatment unnecessary.
Plastic pallets in detail
WERIT plastic pallets are available in three dimensions:
Half pallets (800 x 600 mm)
Euro pallets (1,200 x 800 mm)
Industrial pallets (1,200 x 1,000 mm)
Plastic pallets - highest load capacity
Plastic pallets have a number of advantages over their wooden competitors. They can be individually adapted and customised to the requirements of a particular industry, production line or logistics company. This is why all our plastic formats can be used as Euro pallets. They are more hygienic, have a higher load-bearing capacity and a longer service life with a low weight. The GS1-certified EURO H1 hygiene pallet, for example, ensures a positive eco-balance through its pooling use. Integratable RFID transponders turn plastic pallets from load carriers into information carriers for the entire supply chain and enable maximum transparency of processes and costs. This is also the case with the plastic pallets of the IKP family 1200 x 800 mm and in the industrial size 1200 x 1000 mm. These load carriers have a low dead weight and a high load capacity. This makes the ISO pallet the perfect partner for demanding logistics processes and they are often used for heavy loads or containers and for transporting foodstuffs. Optional stiffening profiles, outer edges or anti-slip stoppers are available.
IKP 1208 – 1200 x 800 mm

IKP 1213 – 1200 x 1000 mm

IKP 1215 – 1200 x 1000 mm

Property marking
Depending on the quantity, all WERIT plastic pallets can of course be customised with lettering, logos and numbering. Positioning is by arrangement.
Logo hot stamping
Standard letters hot stamping
Consecutive numbering
Logo in the injection process
Useful information
In doing so, every pallet contains technical innovations which make it far superior to traditional wood and plastic pallets:
Non-slip edges prevent the goods from slipping during transportation and keep the pallets in place when stacked empty.
A locking mechanism prevents EURO STANDARD stacking boxes and E1 – E4 meat crates from moving around during transportation.
The pierced through top section makes the pallet lighter and allows air to circulate during the cooling process.
From a quantity of more than 500 pallets, it is possible to have them made in special colours, such as your company CI.
The pallets are made exclusively from single-origin and high-quality material. Here we use HDPE and PP both as new goods and reclaimed form.
Skid versions can be supplied as welded, open or also with a specially-safe non-slip coating.
Barcode or RFID transponders for tracing the goods' transportation route are available.
Individual identification printing with logos, lettering or numbers are an option depending on the number of items.
You are planning to change from wooden pallets to plastic pallets
The plastic pallet IKP1208 is made of pure HDPE - reclaimed material. It is a robust, dimensionally stable and durable plastic pallet in Euro pallet size and is particularly characterised by its wide range of variations and areas of application in the non-food sector or the automotive industry.
Features:
low weight of only 12 kg
high load capacity and economical for heavy duty use
versatile and flexible for current and future logistical challenges
approach slopes on both sides of all skids enable optimal use with industrial trucks
with 22 mm external edge, the IKP1208 has an internal dimension of 1200 x 800 mm for the use of box systems such as KLT containers and blister packs
Options:
up to 6 steel profiles, for a load capacity of up to 1,250 kg in high racks
Outer or anti-slip edges (mm): Without, 7 or 22 outer edges
up to 12 anti-slip plugs from top to bottom
Hot stamping of lettering, logos and numbering
In addition to the economic reasons for using plastic pallets, it is also worth taking a look at the occupational safety of the employees who work with the load carriers every day. Here, a safe, light and practical plastic pallet with skids has clear advantages over a wooden pallet. Compared to a wooden pallet weighing more than 20 kg, the plastic pallets of the IKP series are much easier to handle with the same load capacity. Due to the material used, injuries caused by splinters or nails are impossible.
Unlike wood, a plastic pallet does not absorb moisture. The resulting constant tare weight and the low deflection values of the pallet make it a perfect companion in all areas of logistics.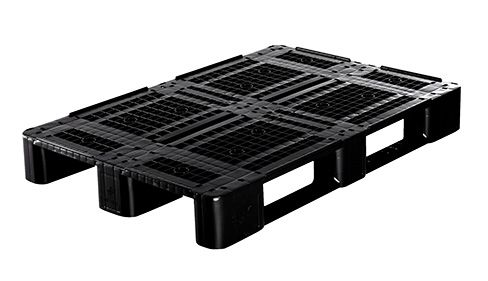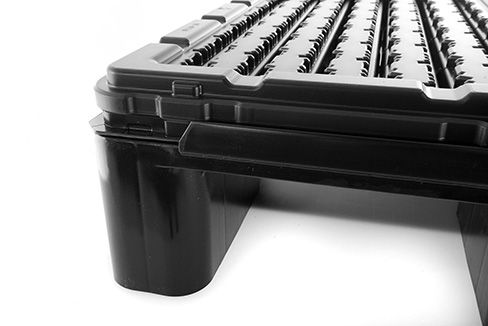 We would be pleased to provide you with non-binding advice on your solution from WERIT
Product catalogue
Download catalogues, brochures and other printable material directly as PDF. Under Service Downloads, the PDF files are sorted for you according to the subject.
FAQ
Frequently Asked Questions