QUALITY AND ASPIRATION
by WERIT
Read more
QUALITY AND ASPIRATION
by WERIT
Read more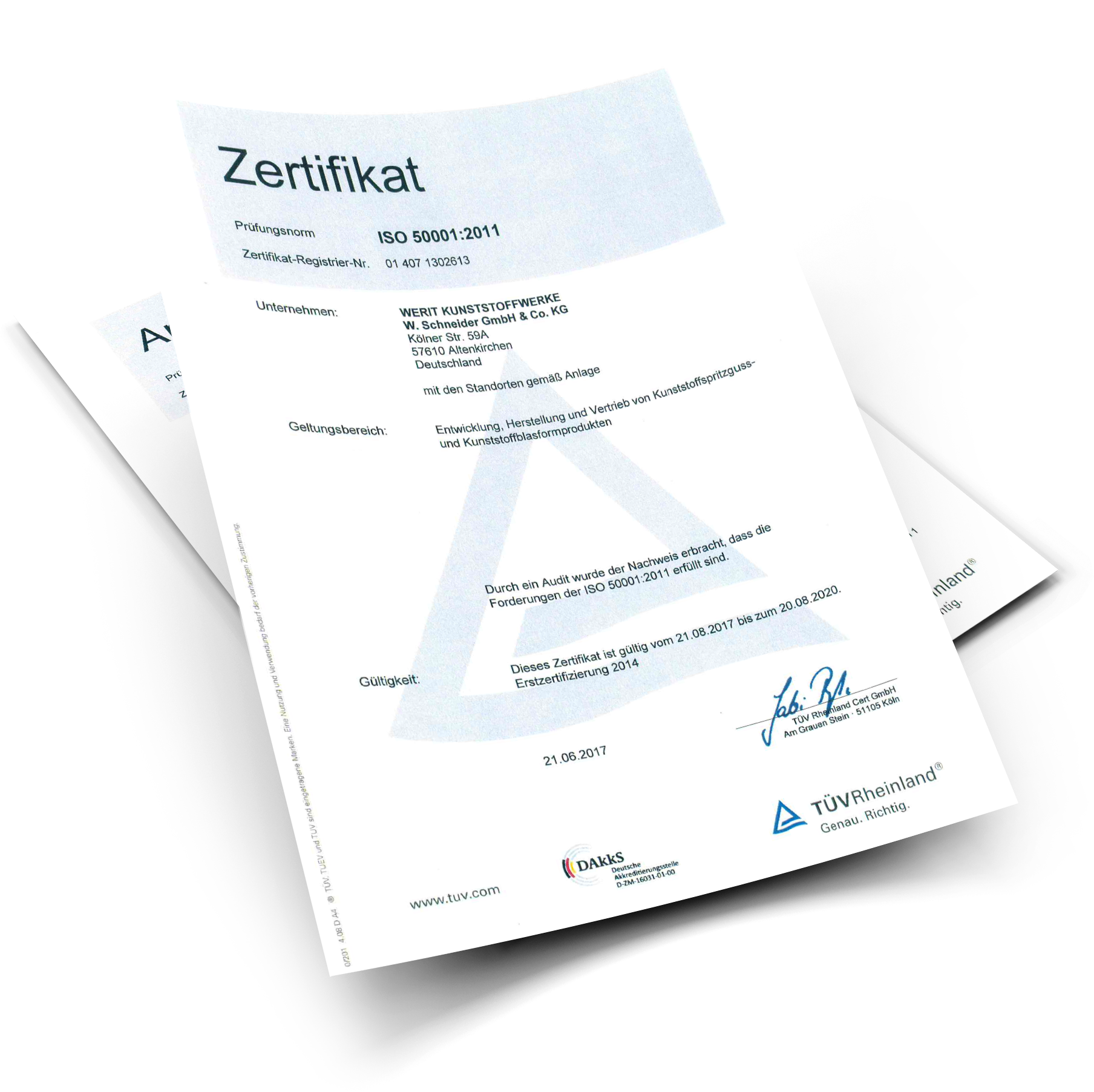 Quality management -
more than just a seal
The quality of the processes and goods is one of the key competitive factors. In doing so, our consistent focus on customers whose requirements form part of our benchmark is our core aspiration.
As a Corporate Group based in Europe, WERIT applies a consistent certified quality management system. This is not only a mark of quality, it also ensures for efficient and safe results that are reflected across the departments and locations.
For a log-term increase in efficiency when using resources:
WERIT Kunststoffwerke, with the locations Altenkirchen, Buchholz and Ottendorf in Germany are certified in accordance with the Energy Management System ISO 50001 since 21.08.2014.
Code of Conduct:
Success and reputation do not depend exclusively on the quality of our products and our service that we offer our customers, but also from our conduct in the business environment. A responsible and sustainable management of transactions with integrity as well as assuming social responsibility are the foundation of our business policy.
Clean room production
NUTRiline IBC with outstanding hygiene standard
Industry sectors such as food products, pharmaceuticals or cosmetics have particularly high hygiene requirements. The IBCs of the NUTRiline series are matched to these. The containers are equipped with an easy care plastic pallet compliant with food regulations as well as a stable frame with few weld spots for the reduction of deposits. The inner container comprises highly purified HDPE plastic according to FDA, GMP and HACCP standard. Seals on the valve and lid opening secure the IBC against manipulation. The hygiene-critical components such as valves and lids are manufactured by WERIT under clean room conditions. The new clean room corresponds with the most modern hygiene standards. The room air is filtered, the room locks including permanent over pressure prevent the ingress of dust. Material conveyor and storage systems are optimised in order to prevent dust and dirt emissions. NUTRiline IBCs are available in the volume sizes 600, 800 and 1000 litres.
Quality needs qualification.