Company
The courage to
entrepreneurship
Read more
Company
The courage to
entrepreneurship
Read more
WE'R FOUNDED! 1949
"Autumn 1949 – It is almost impossible to describe our own mood as well as the mood of the population in words. There was an euphoric mixture of liberation, catastrophe and spirit of optimism everywhere", said Helmhold Schneider, as if it were yesterday.
"It was sunny autumn day in 1948 as my father grasped the opportunity and purchased a company in Altenkirchen with four plastic Bakelit presses. It was the firm belief that synthetic plastics belonged to the future as raw materials such as timber and iron were rare and expensive at this time. He saw another huge benefit in the molecular specific design of their area of application. With this vision and the purchase, the foundation stone was laid for the WERIT factory.
The purchase of the plastic Bakelit presses combined orders for an electric global corporation Voigt & Häfner in Frankfurt. The pleasure to be able to supply this large corporation did not last long as one year later, the corporation terminated the orders so that they can produce in Holland themselves.
I decided to create my own range of electric connecting elements so that I would never be dependent on a single customer again.
"The fascination of creating something new from synthetic plastics is the foundation of the corporate philosophy today and is a part of the entrepreneurs DNA."
In the mean time, the trend in plastic processing went towards injection moulding and a offer of thermoplastics. I purchased several injection moulding machines and looked for companies where conventional materials could be substituted by plastics and thus, already produced the one-millionth plastic flushing cistern in 1964. But before that, already in 1953, I received an invitation from the Bayer factory for a study tour to the USA and visited companies of the automobile industry that manufacturer particularly light but extremely strong body parts made of fibre glass. Back in Germany, I developed a machine that could manufacture moulds such as safety helmets, and registered it for patent. It was a huge success that laid the financial foundation for the further expansion of the company. I invested in large injection moulding machines, e.g. for bottle crates and in the construction of the to date largest extrusion blow moulding machine for plastic tanks with a filling volume of more than 5,000 litre.
"We keep on inventing ourselves - it has always been like that"
With a long-term vision for future-orientated products, at the end of the 1970´s, we developed our 1,000 litre container on a pallet. The so-called IBC (Intermediate Bulk Container). It replaced the existing steel containers, and a gigantic IBC market developed within the following ten years.
My sons Ekkehard and Jörg followed me into the company in 1982 and 1994 and became shareholders.
We founded other locations throughout Europe and developed ourselves to plastic specialists. Today we are also thinking about tomorrow, are not standing still and are always reinventing ourselves, it has always been that way.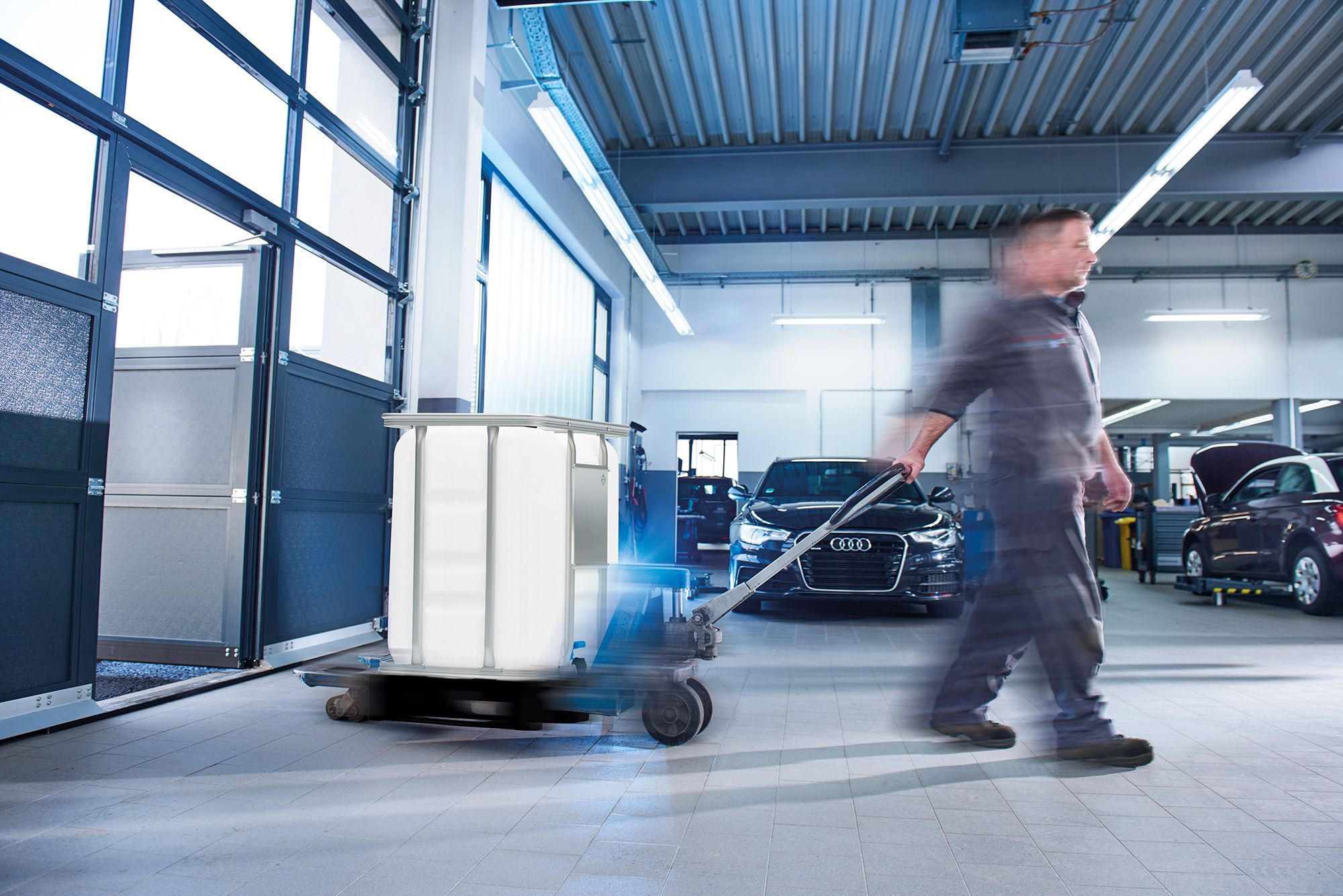 2019
300 litre IBC
Production start of the worlds first 300 litre IBCs, the COMPACTline as well as enhancement of the specifications.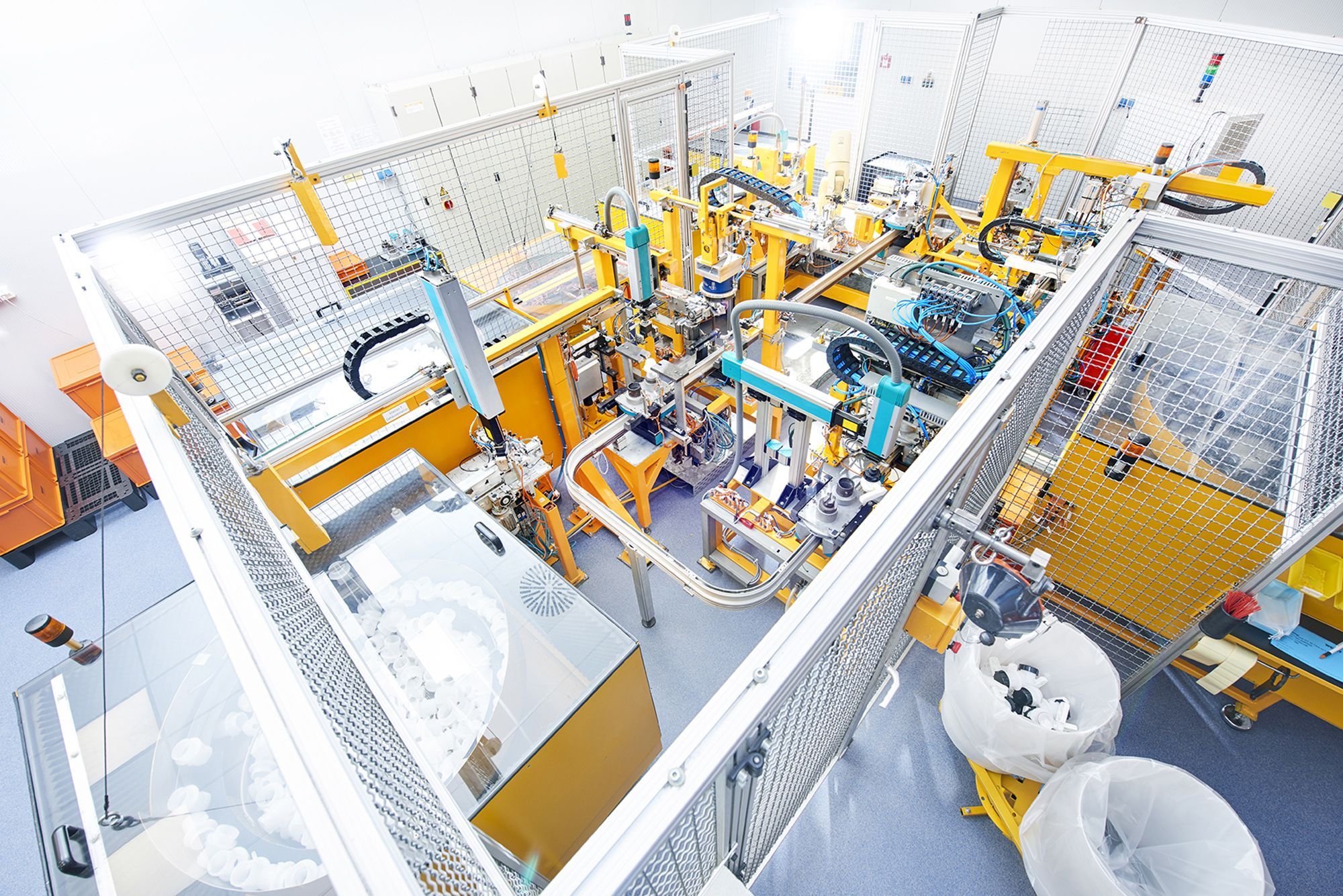 2018
Clean room
Production start of a clean room production in Altenkirchen (Germany).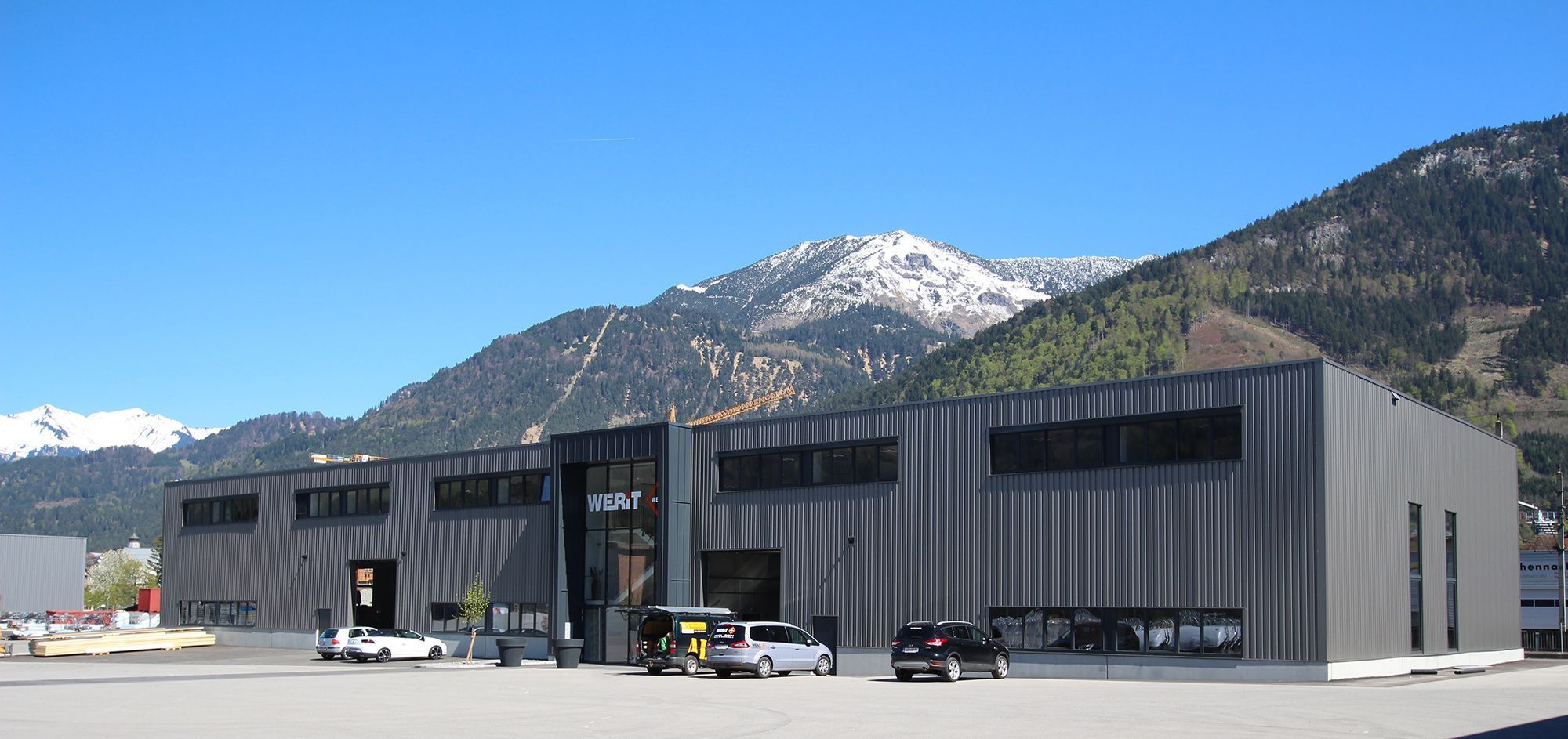 2017
Expansion
Expansion and extension of the locations Montélimar (France), Błonie (Poland) and Bludenz (Austria).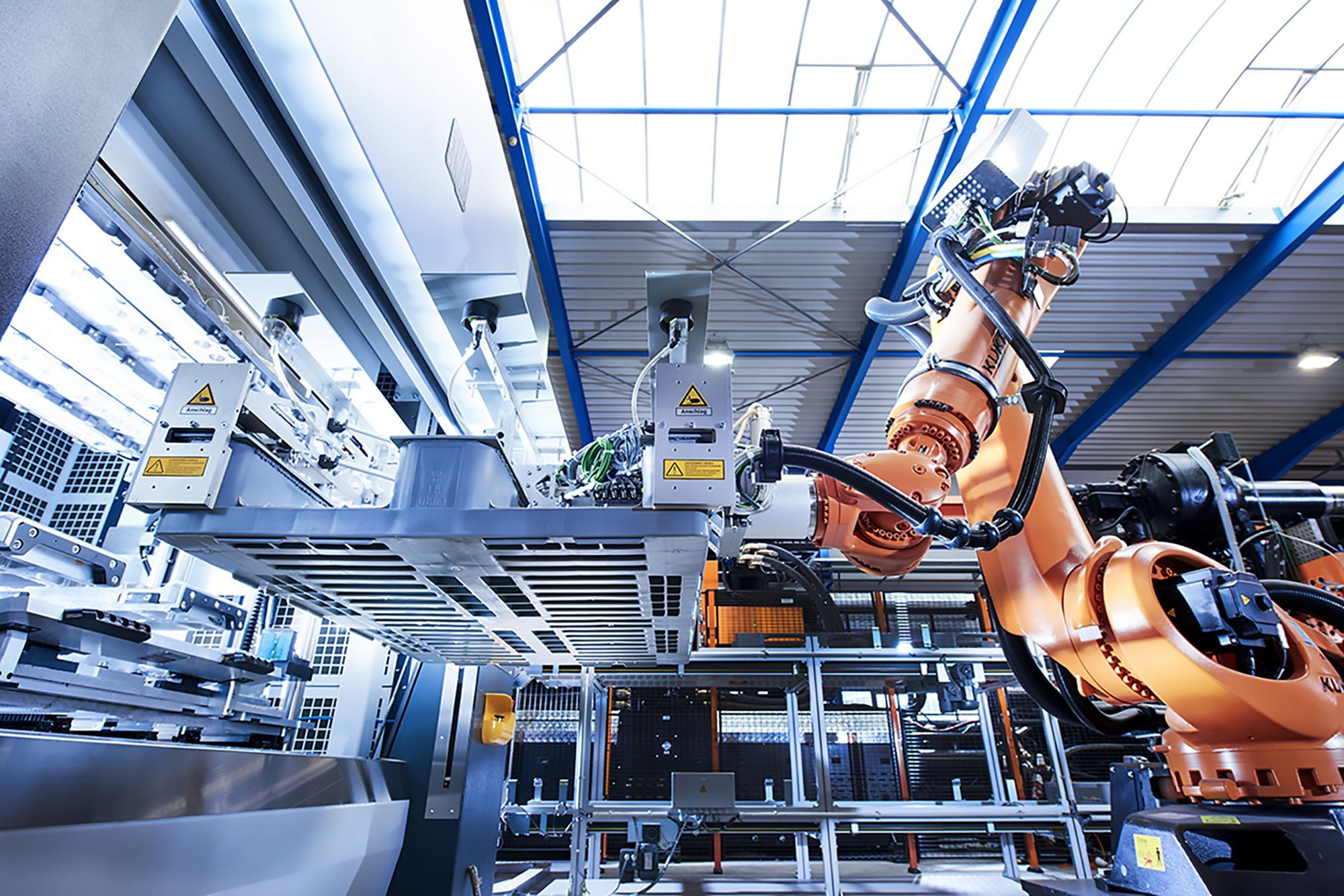 2016
Pallet system Buchholz
New pallet injection moulding machine for the manufacturing of EURO H1 hygiene pallets in Buchholz.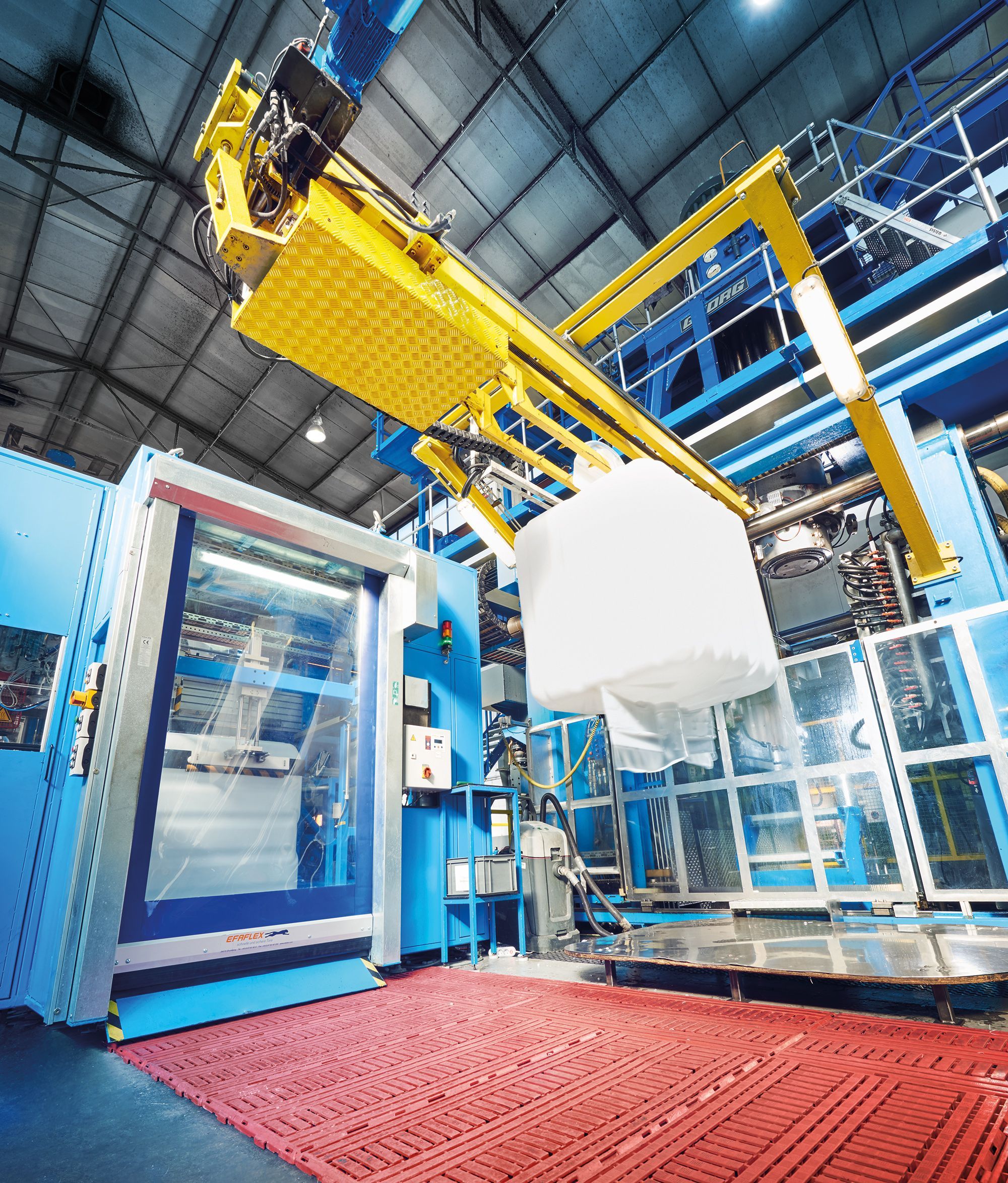 2012
STERiline IBC
Development of the antimicrobial (self-cleaning) IBC, the STERiline.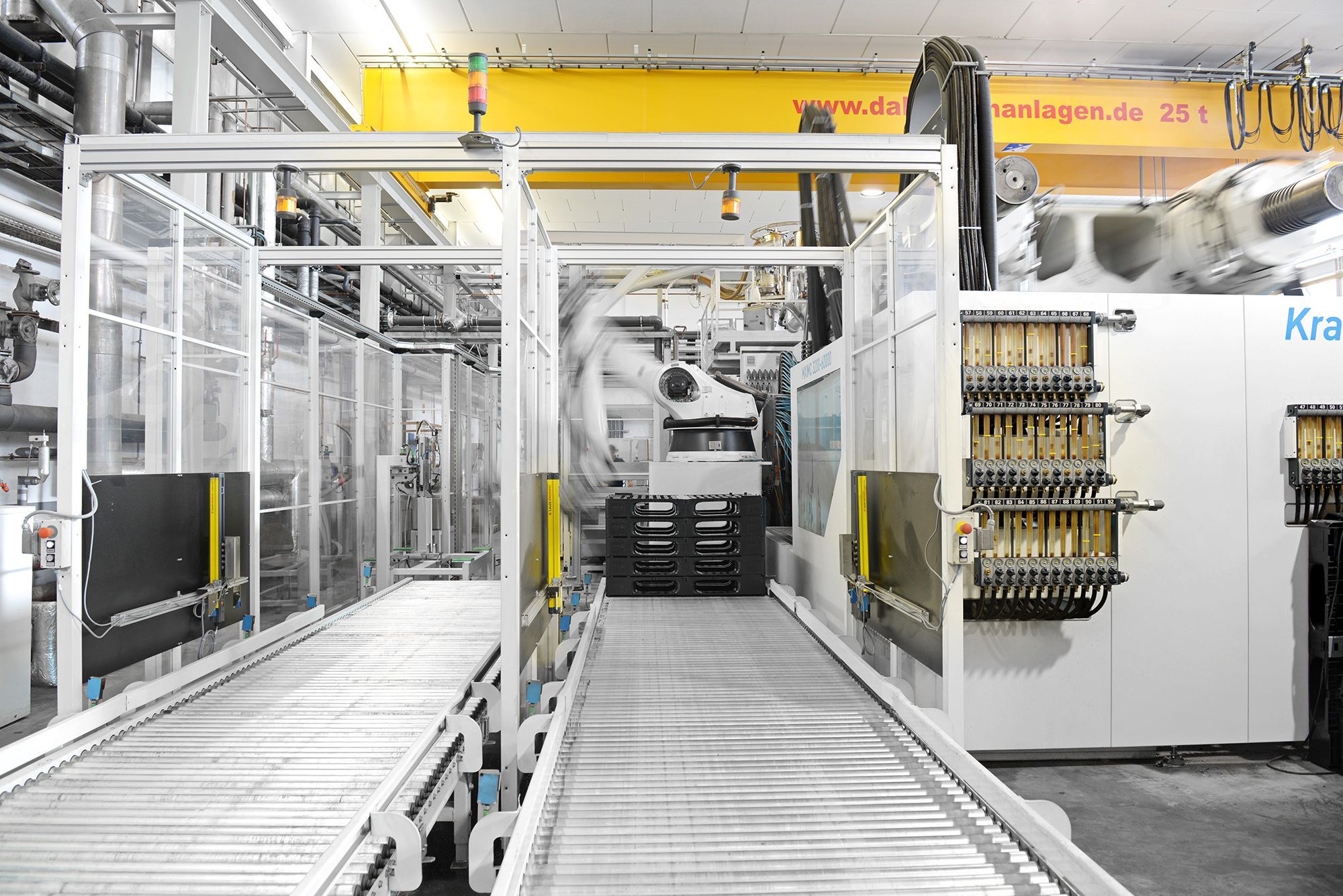 2011
Pallet production Altenkirchen
Construction of a large pallet injection moulding facility in a new production hall at the Altenkirchen location.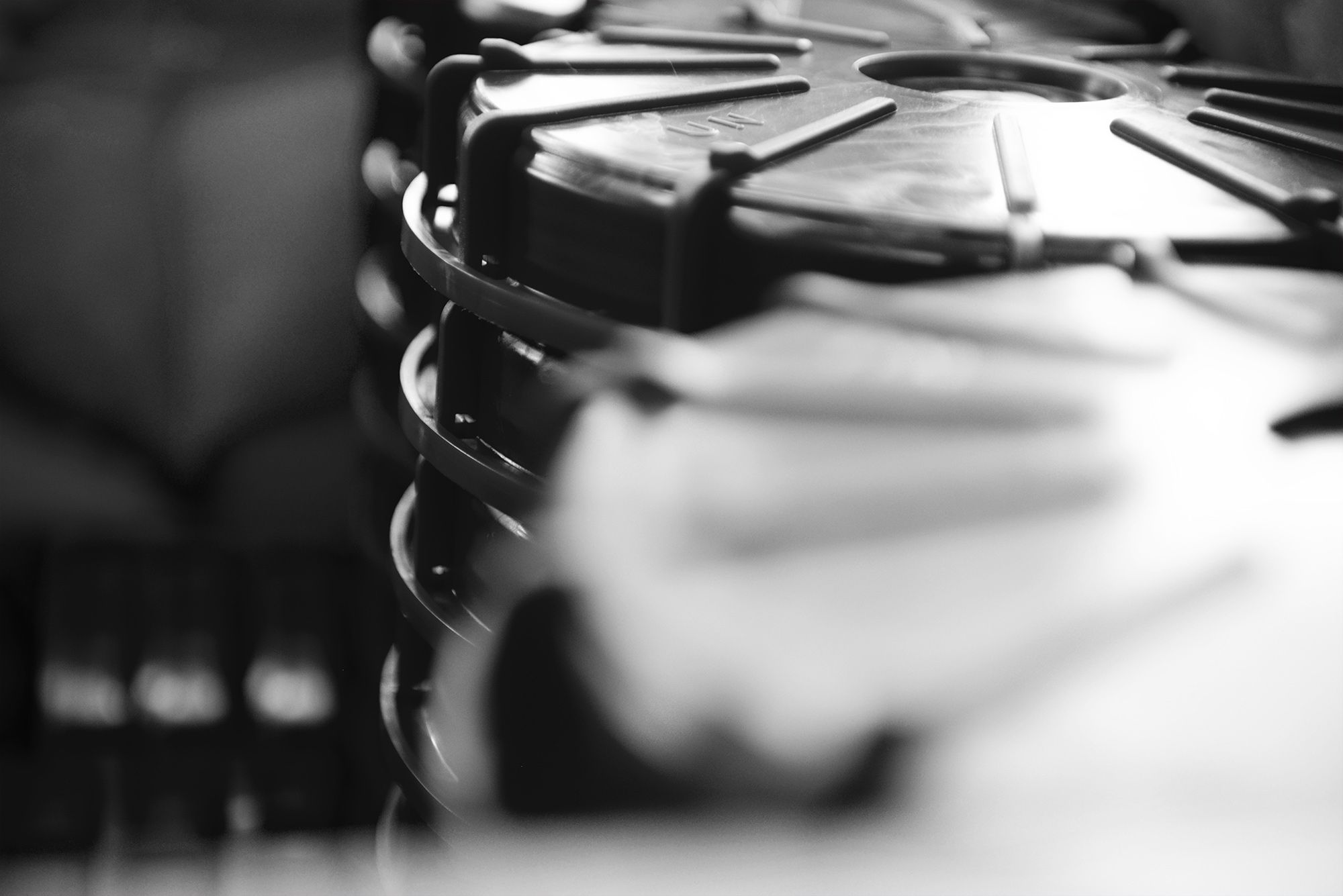 2010
IBC accessories
New injection moulding machine in Altenkirchen with 160 tonnes and 250 tonnes clamping force for the production of IBC accessories.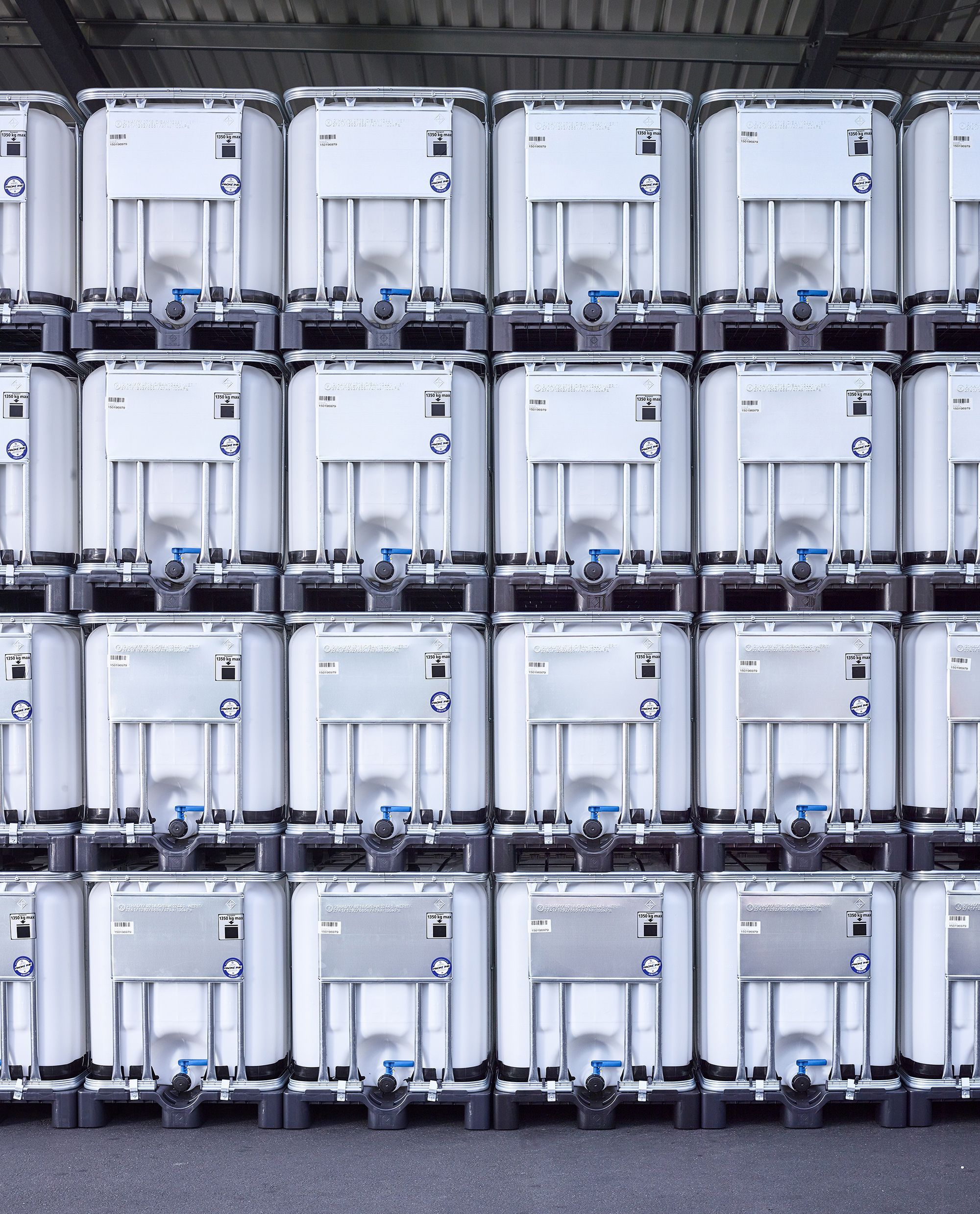 2004
PACKONE
Establishment of the PACKONE - System for the reconditioning of industrial packagings throughout Europe.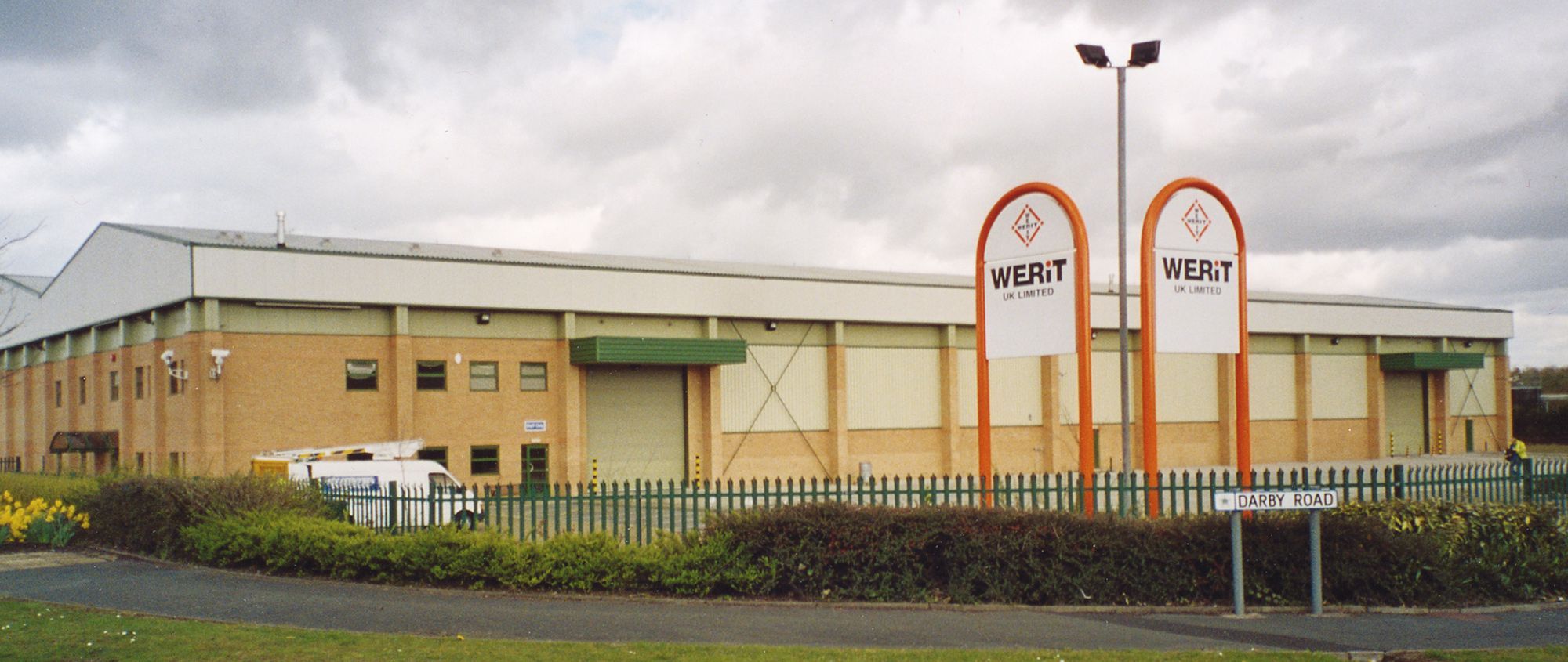 2003
WERIT UK
Inauguration of the new factory in Manchester, Great Britain.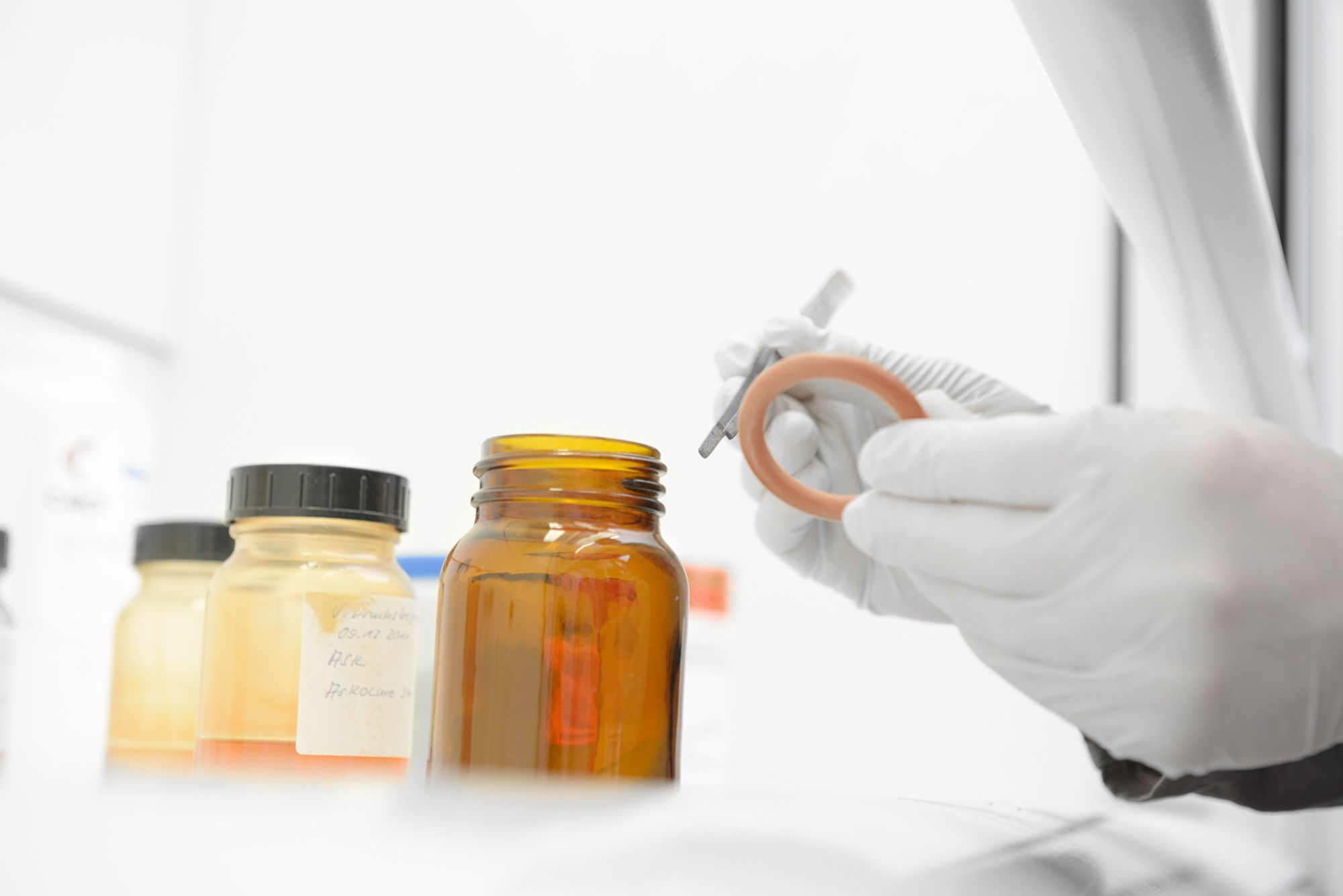 2002
POLYex IBC
Development of the POLYex IBC with a conductive plastic outer surface.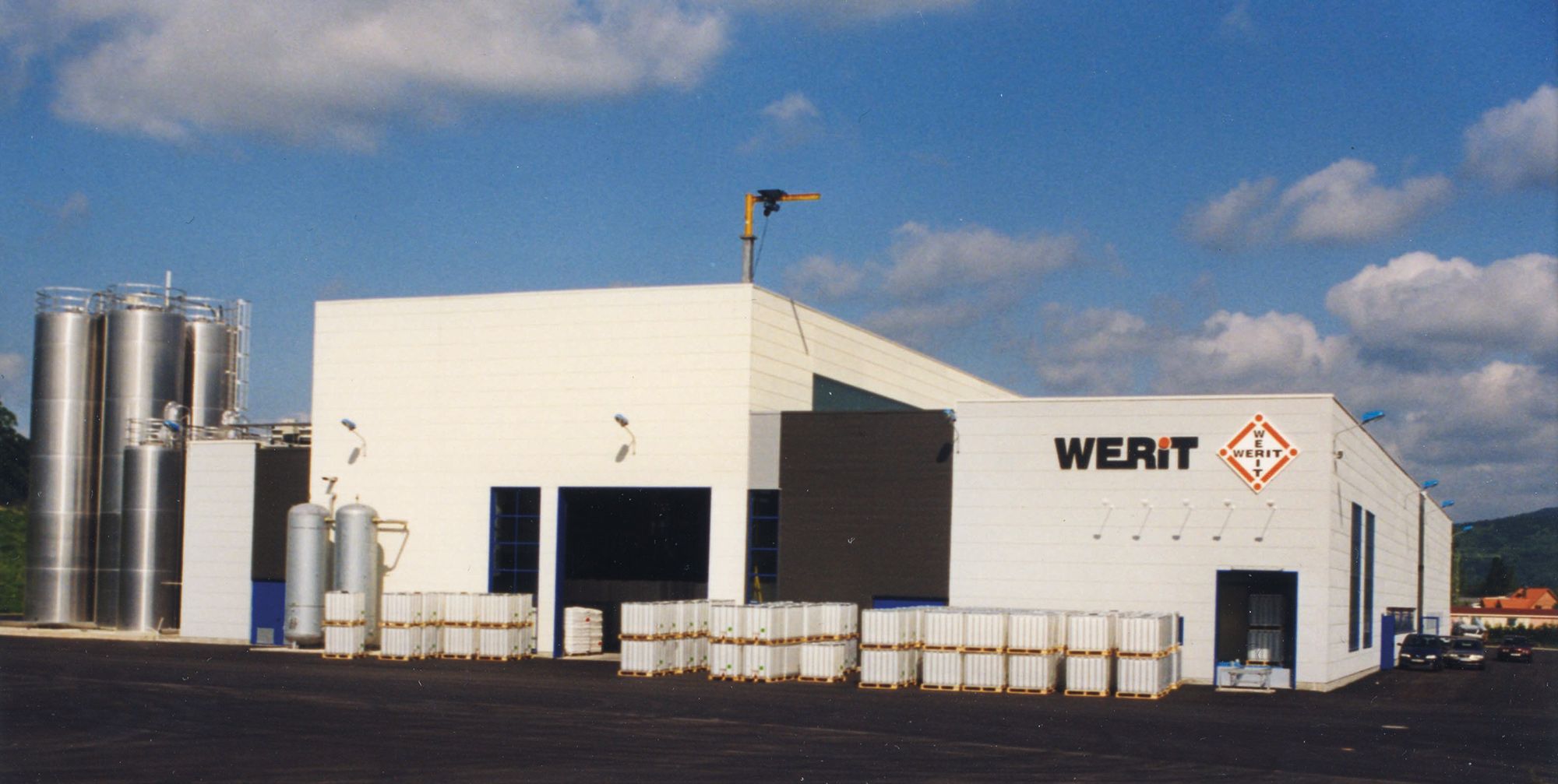 1999
New assembly line
Commissioning of new assembly lines for container production in Wissembourg (France) and Altenkirchen (Germany).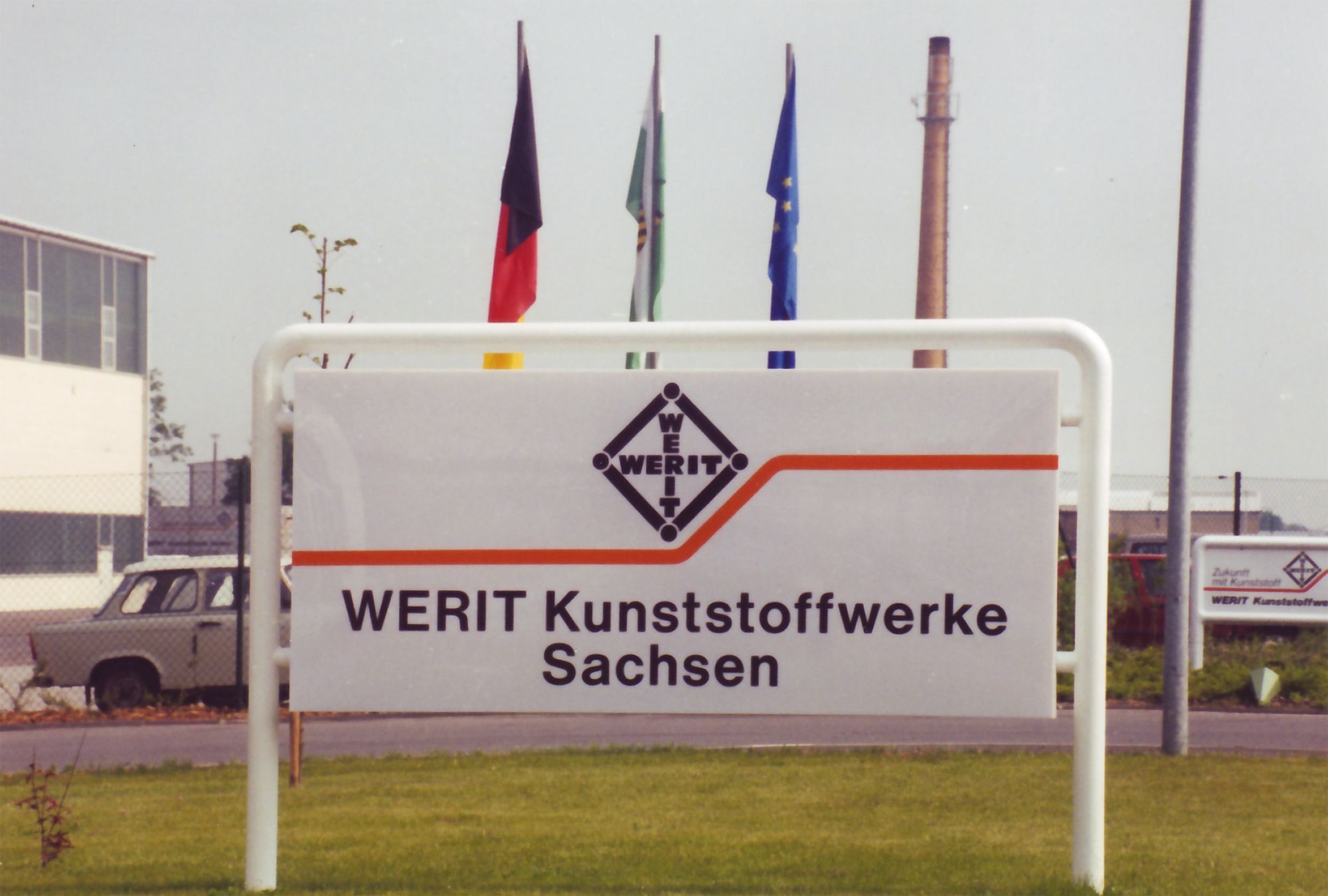 1991
WERIT Sachsen
WERIT was one of the first industrial companies to establish a subsidiary in Germany's new Federal States, called WERIT Kunststoffwerke Sachsen in Ottendorf-Okrilla.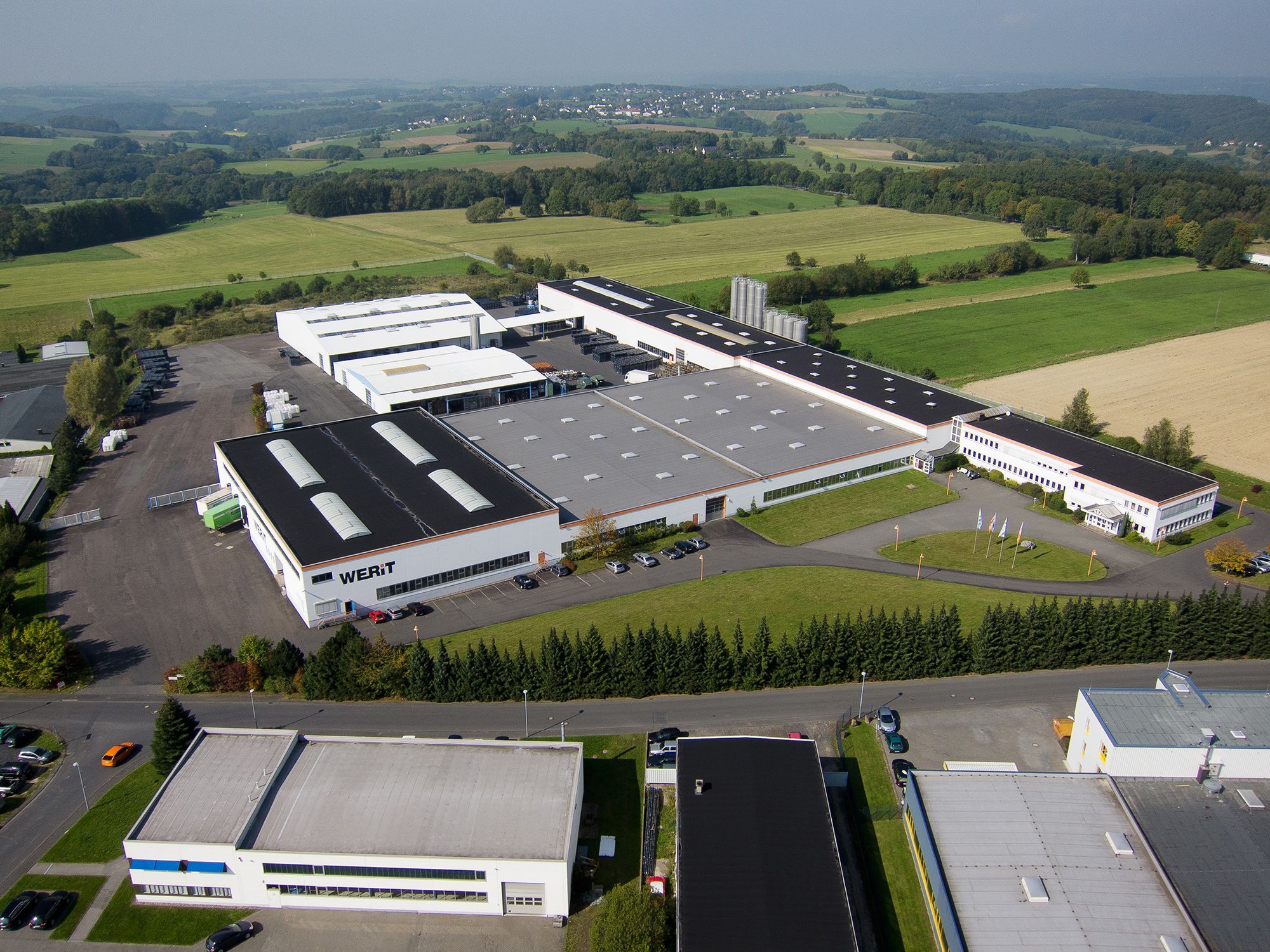 1987
JOMO start-up
JOMO Sanitär-Kunststofftechnik was established as a new company after the Cologne-based company Josef Mohr GmbH had been merged into the Group in 1978.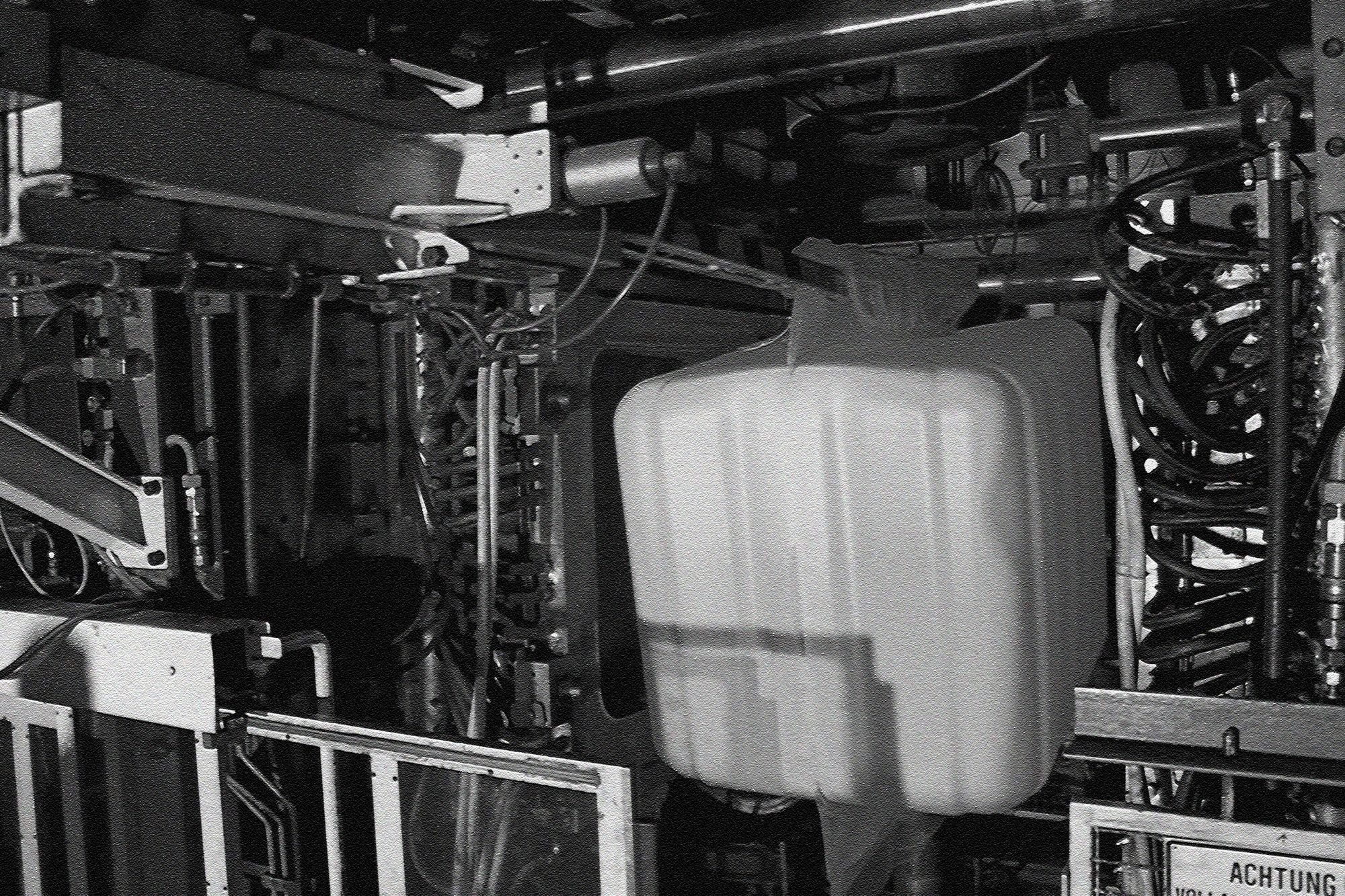 1985
Launch of the IBC production
Series production launch for industrial pallet containers (IBC). Liquids and pasty fluids were able to be transported in containers of 600 - 1,000 litres. The IBCs meet the standards of a wide range of dangerous goods classes and are subjected to continual tests by the official approval agencies. Due to different approvals, the WERIT IBCs can be used to transport food products and hazardous goods.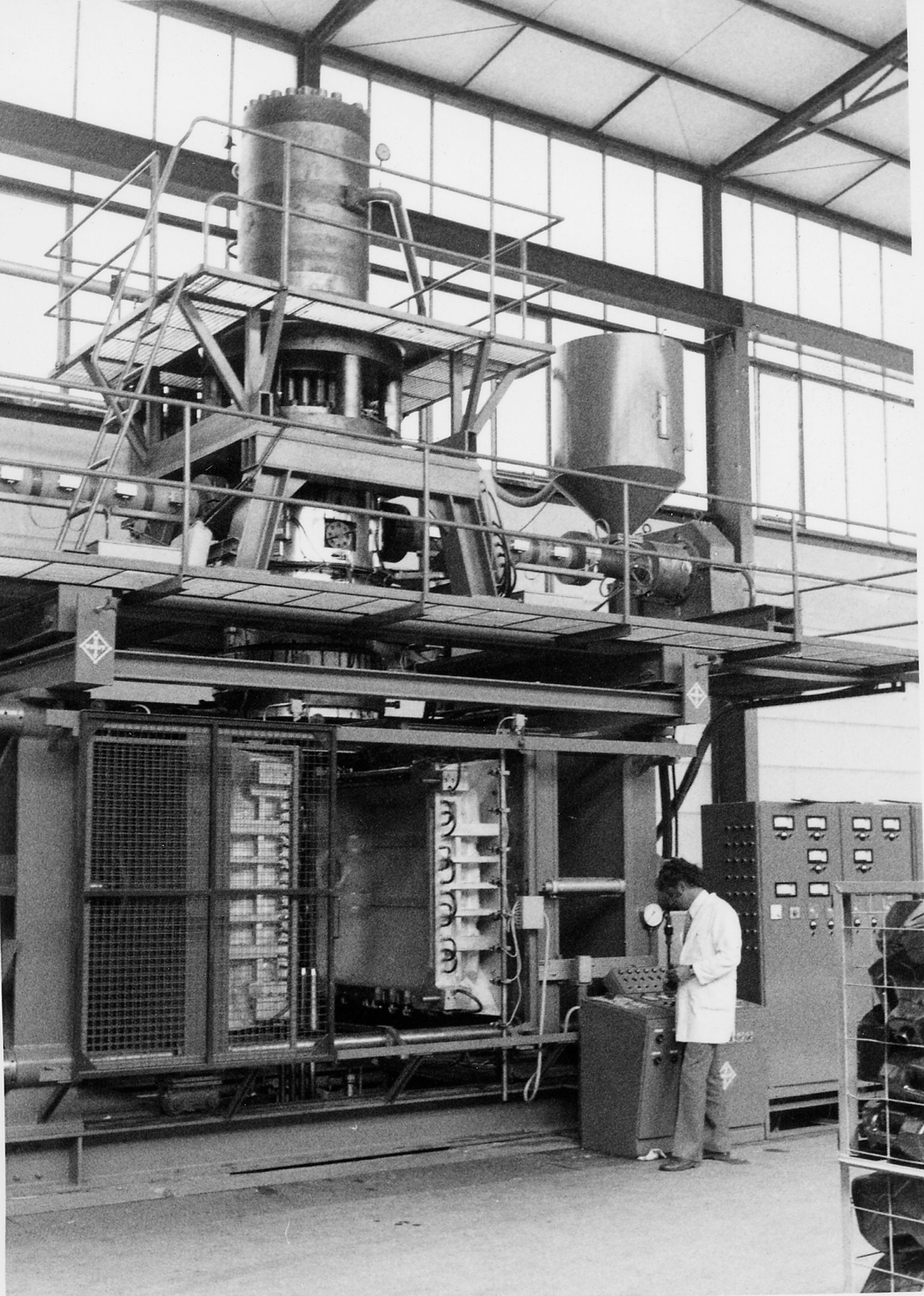 1974
Steady size
In-house construction of the world's largest extrusion blowing machine at the time for the production of single-process blown heating oil tanks with a volume of up to 5,000 litres. Development and manufacturing all occurred under one roof.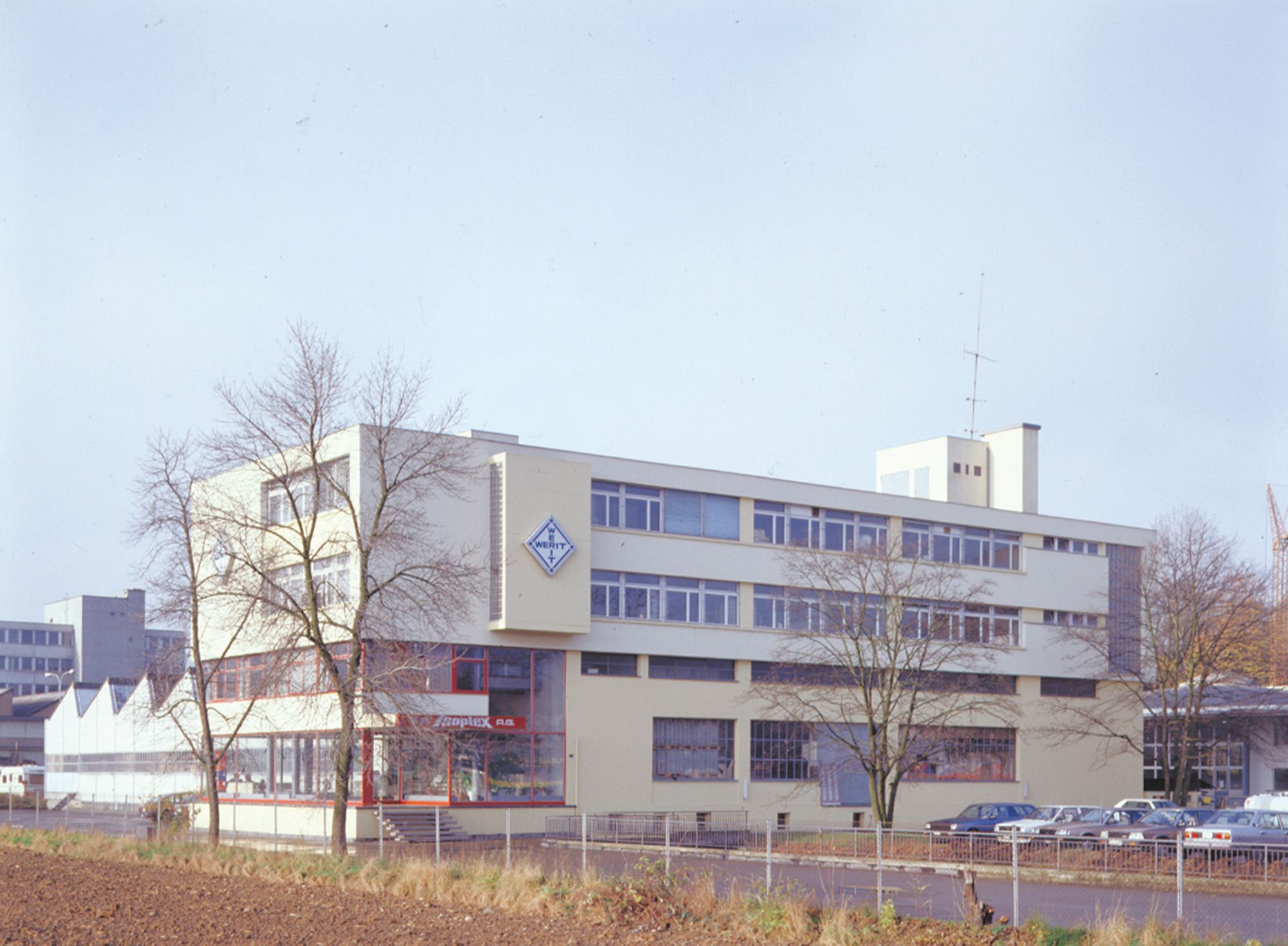 1972
WERIT Switzerland
Acquisition of Isoplex AG, the path was levelled out to become a European group of companies.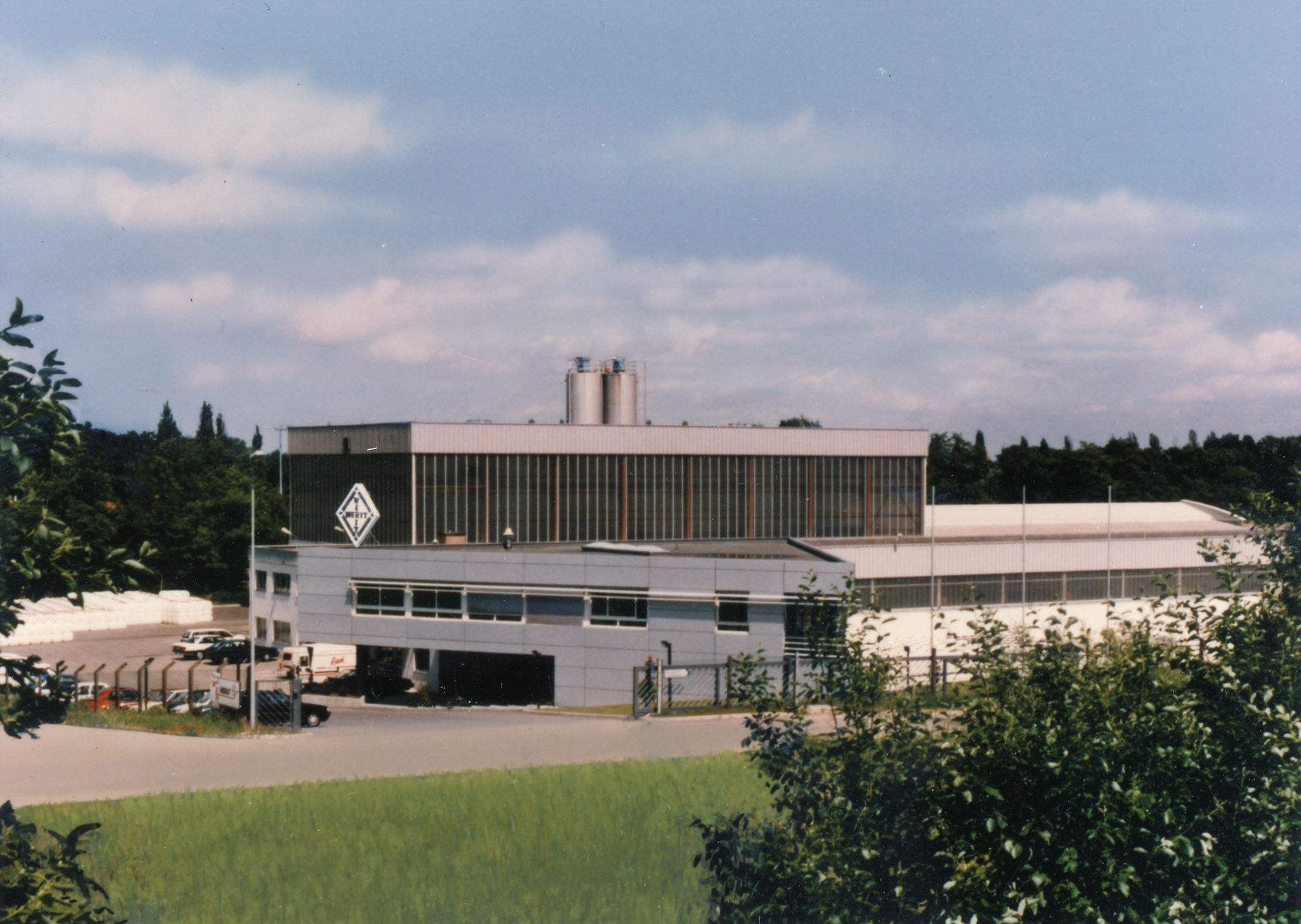 1971
WERIT France
In search of a suitable production location for heating oil tanks, we found a place in Wissembourg in Alsace, France. From this location, we satisfied the needs for pa heating oil tanks in South Germany, Switzerland and in Austria.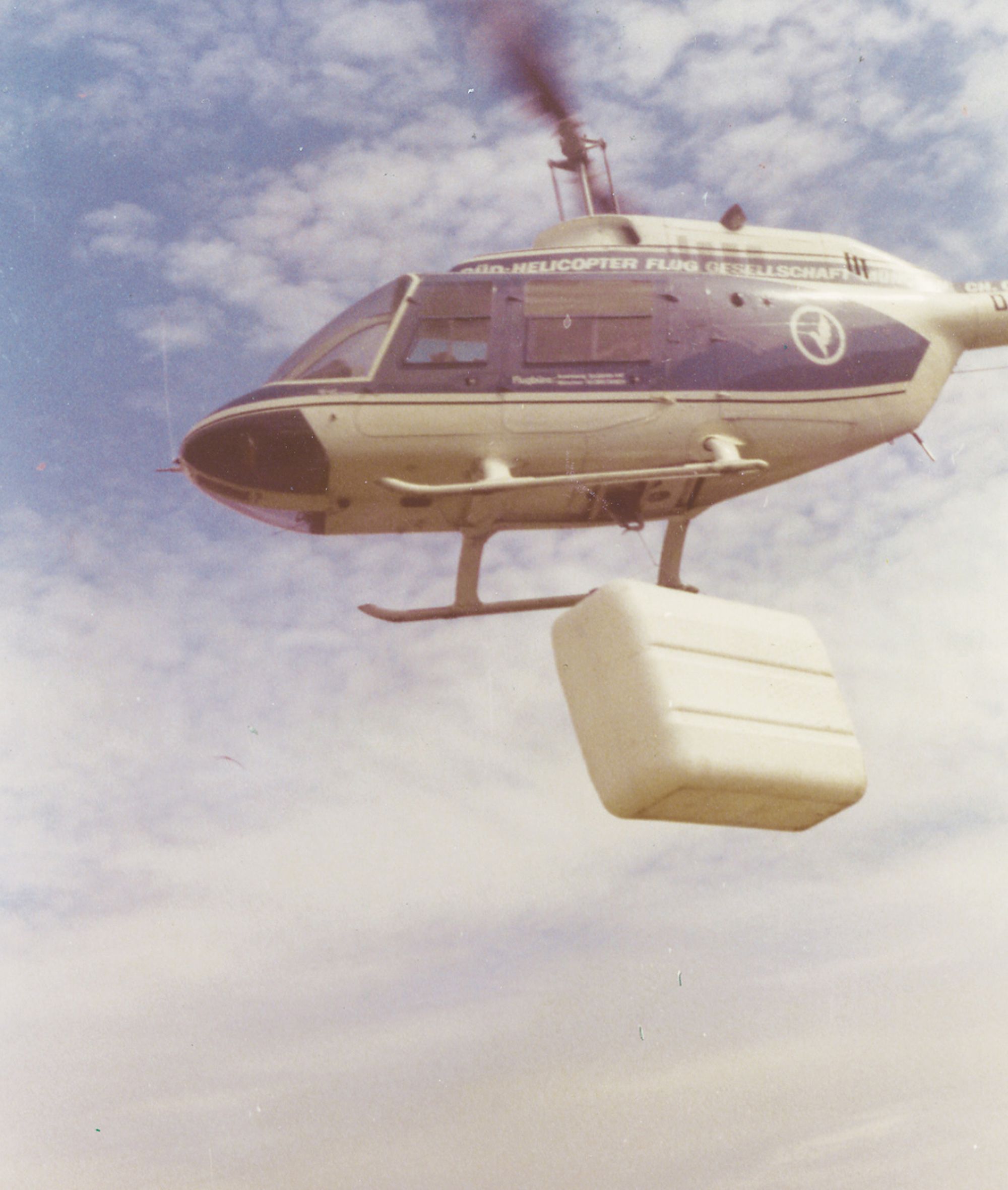 1970
A world first
At the ISH (International Trade Fair for Sanitary, Heating and Air Conditioning) WERIT presented the largest heating oil tank ever blown in one piece with a volume of 2,000 litres to the world of industry experts.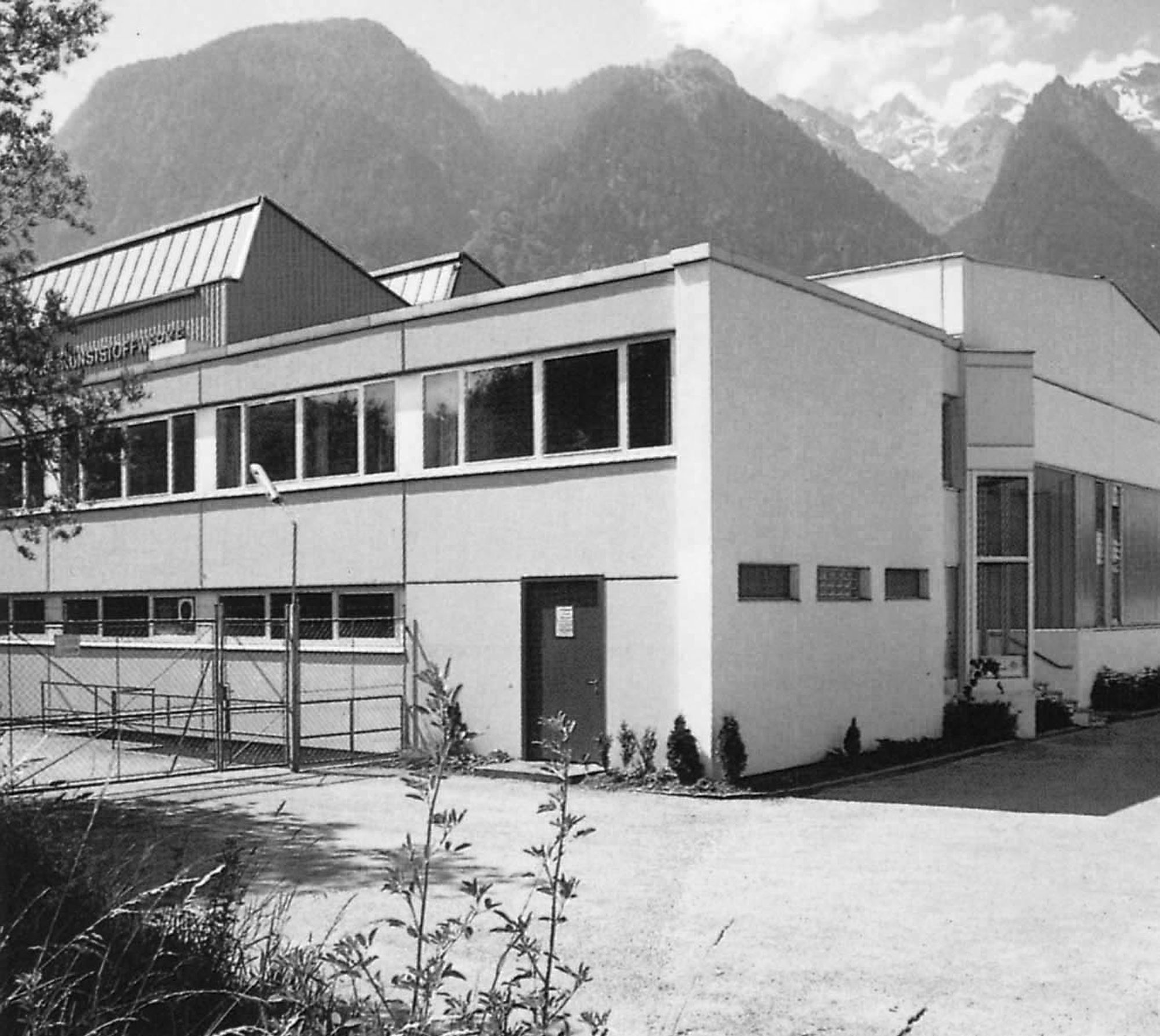 1969
WERIT Austria
The location Bludenz was setup in the picturesque Vorarlberg (Austria) in 1969. Since then, the injection moulding and blow moulding takes place here.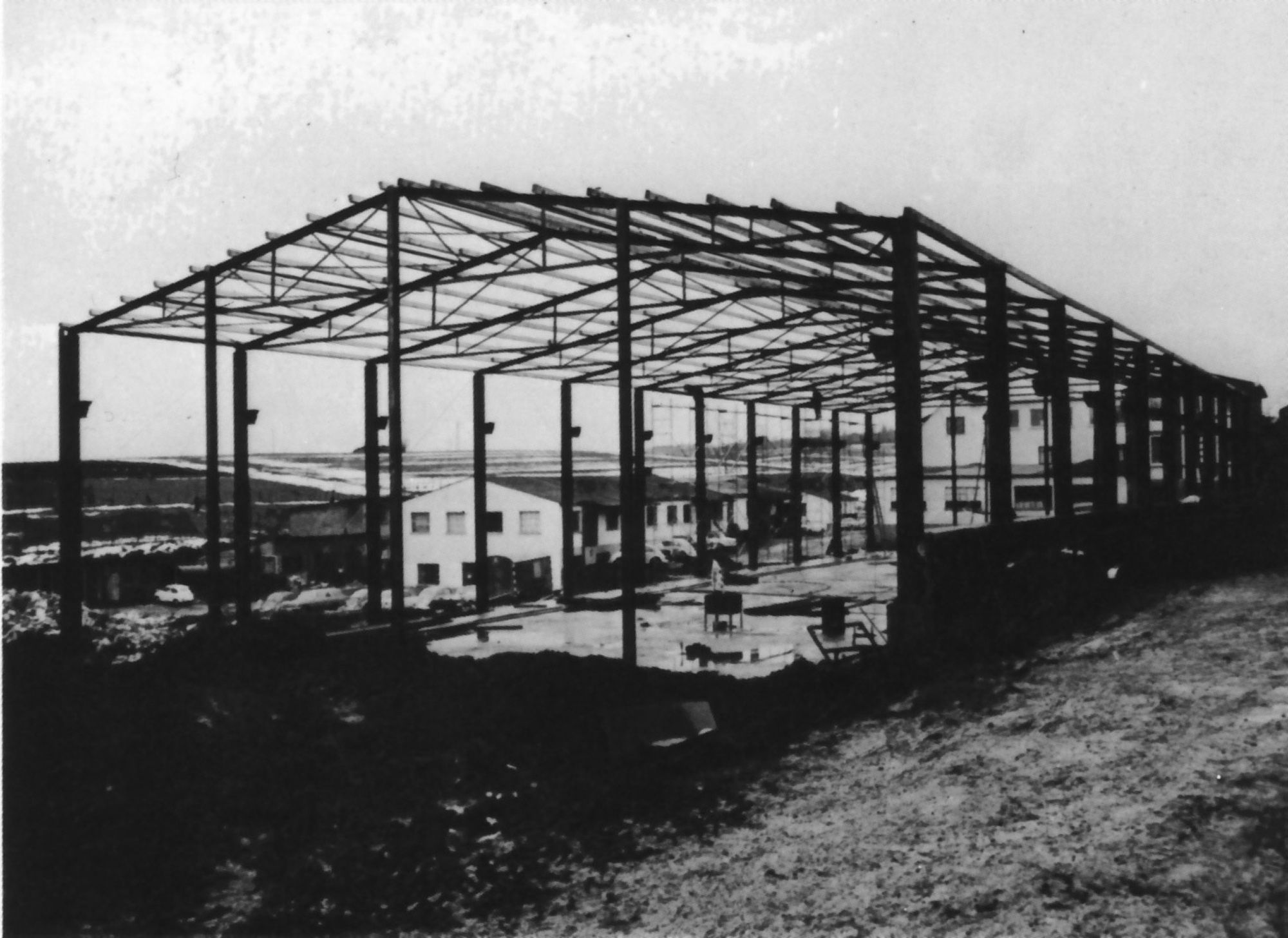 1964
Expansion & product extension
Construction of a new hall for injection moulding machines which were able to produce items weighing up to 17 kg each. This set the course to manufacture bottle crates as well as storage and transport containers. Being a pioneer in the industry, WERIT supplied products for dairy processors, breweries and fresh beverage manufacturers.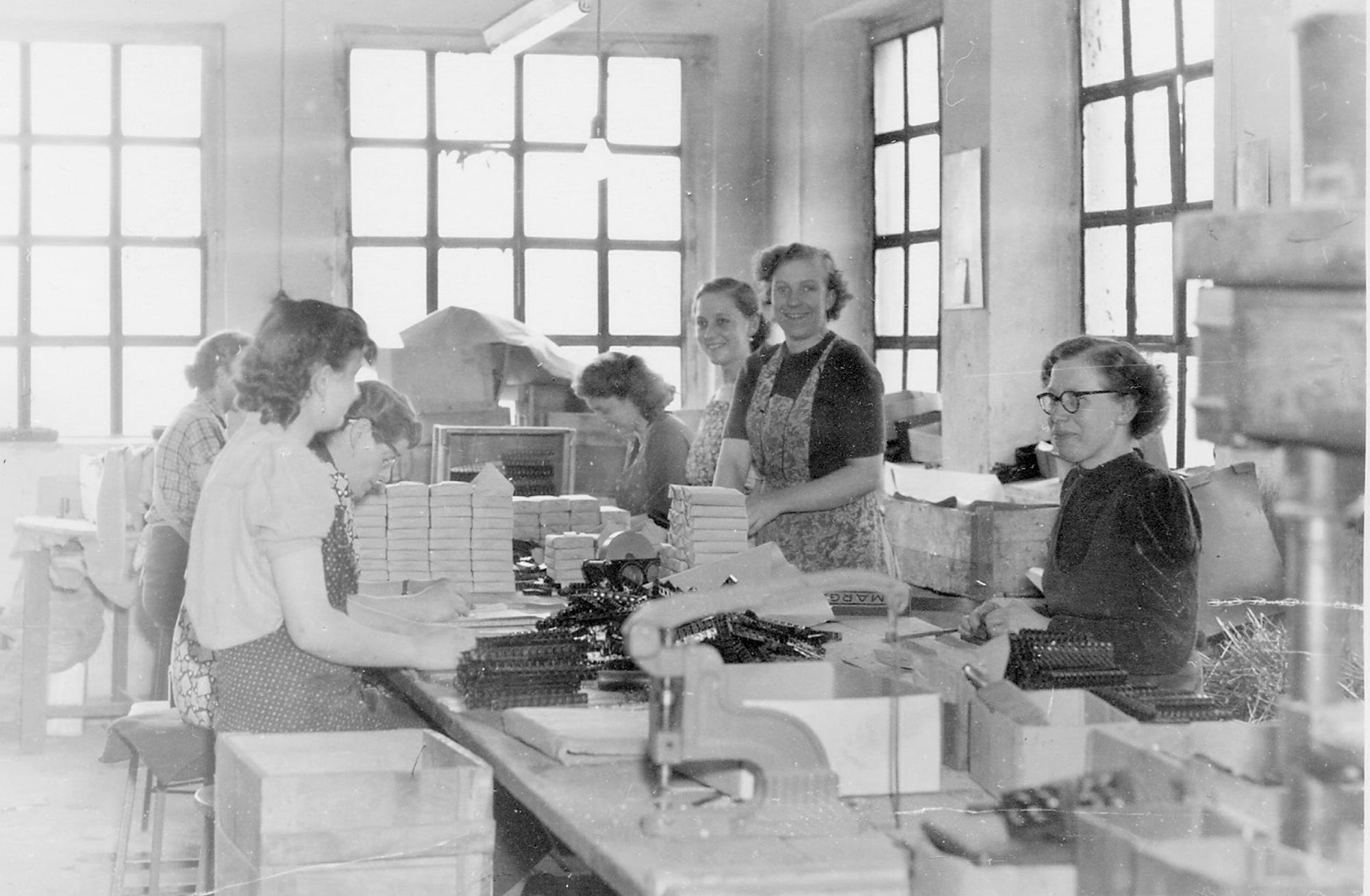 1950
Presswerk Schneider
Due to the excellent insulation properties of plastics, the company initially made products for the electrical industry. Duroplastics, better known under the name Bakelite, heat resistant plastics, were manufactured by the application of strong pressure. For this reason, many insiders still refer to our company as the "Presswerk Schneider". During the 1950s, the company built up its own production range and developed its own tools within the company. This allowed the company to respond to new requirements quickly and flexibly.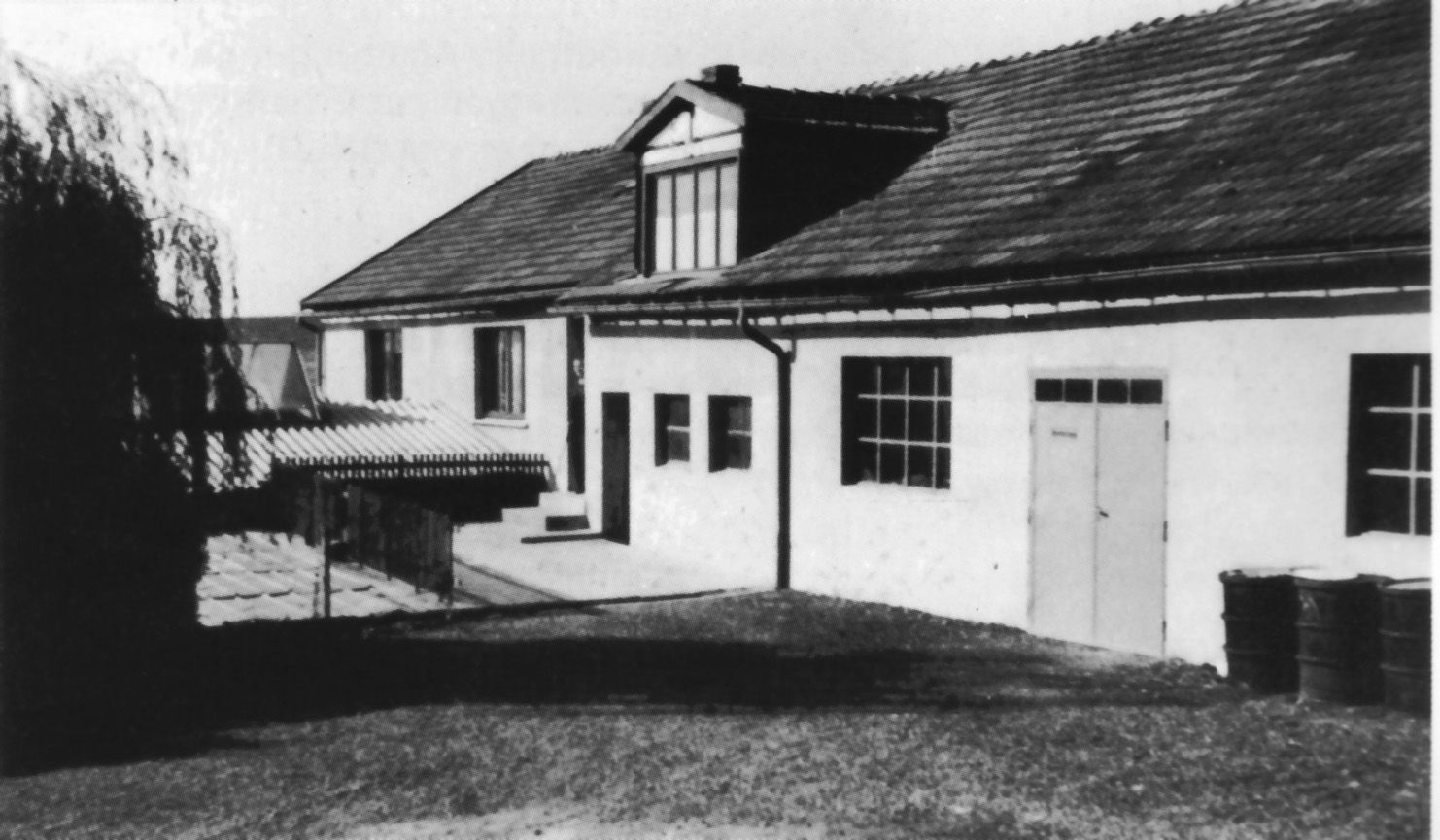 1949
Founding
The engineer Wilhelm Schneider and his son Helmhold Schneider purchased a small production facility located on Kölner Straße in Altenkirchen, Germany and established their own company, WERIT Kunststoffwerke W. Schneider.
WE'R FOCUSED
Service provider and production expertise
We distinguish ourselves in our flexibility and delivery reliability. Together with our customers, we develop solutions for highly specialised application case. We create our unique selling proposition by customer orientated product development and focusing on challenging markets. Our diversification strategy secures the existence of the company over the long term.
PERSONALLY. RELIABLY. FOCUSED.

The executive board Dr. Helmhold Schneider, Diploma Engineer Ekkehard Schneider, Business graduate Jörg Schneider.
Newsroom
Neues rund um WERIT