Heating Oil Tanks
Product information
Read more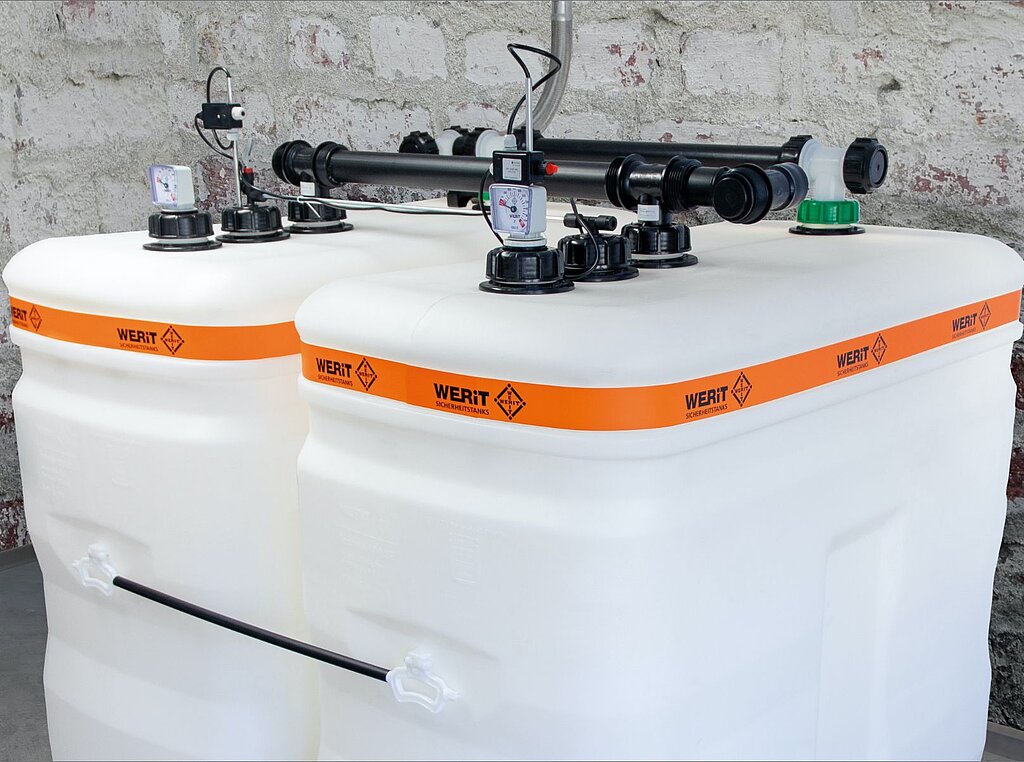 Heating oil tank by WERIT
an ideal storage container
In particular when this deals with a safe, permanent and stationary above ground storage of liquids and pasty filling media such as heating oil and vegetable oil in the various areas of the industry, commercial operations or private houses, these tanks show their potential.
Depending on the requirements profile, with our range of products you can choose between heating oil tanks and without strapping as well as double-walled safety tanks that have a capacity of up to 5,000 litres and also have a Bio 15 approval.
Product catalogue
Download catalogues, brochures and other printable material directly as PDF. Under Service Downloads, the PDF files are sorted for you according to the subject.
We would be pleased to provide you with non-binding advice on your solution from WERIT
FAQ
Frequently Asked Questions
Heating oil tanks by WERIT
Setting up and connecting heating oil tanks
Residential areas
The requirements in water protection areas are very different depending on the authorities. We recommend that you clarify this in advance with the water authorities below. Basically, the double-walled safety tanks from WERIT can also be installed in water protection areas.
Yes, that is not any problem at all. Our double-walled safety tanks in the flood version are approved up to a flooding height of 3.5 metres. This is the maximum possible height that can be reached with a heating oil tank made of plastic.
Yes, our double-walled safety tanks can be installed in earthquake zone 1 - 3. The matching tank is available from WERIT depending on the earthquake zone. A respective anti-slip mat is required additionally for underneath the safety tank.