Industrial tanks
Product information
Read more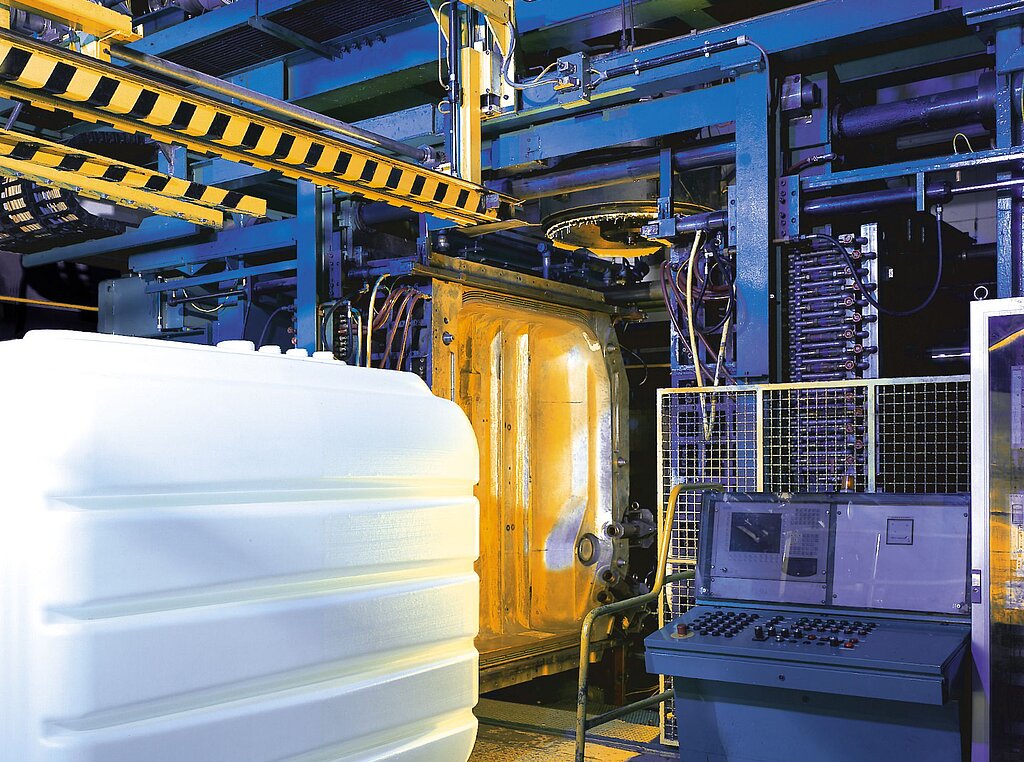 More than 60 years of experience and know-how – that is what characterises WERIT industrial tanks. No matter whether you want a fixed storage location for pastes or liquid media and special media – even those marked as hazardous – temporarily or permanently.
A full range of sectors and sub-sectors from industry, logistics and trade benefit from the high-quality materials and quality finish of our tanks day in, day out. Depending on the specific requirements profile, at WERIT you have the choice between industrial tanks with or without galvanized steel straps, as well as with or without manhole. You need particular level of safety for storage? Then our double-walled safety tanks are the right choice for you.
Sizes
WERIT industrial and safety tanks available in many standard sizes
We know what our customers need. That is why our standard range of industrial and safety tanks are provided with the most common sizes or volumes for the reliable and safe storage of many liquid and paste-like filling media such as water, alkalis, acids, liquid fertiliser or the ultrapure urea solution AdBlue.
1000-2
1100 l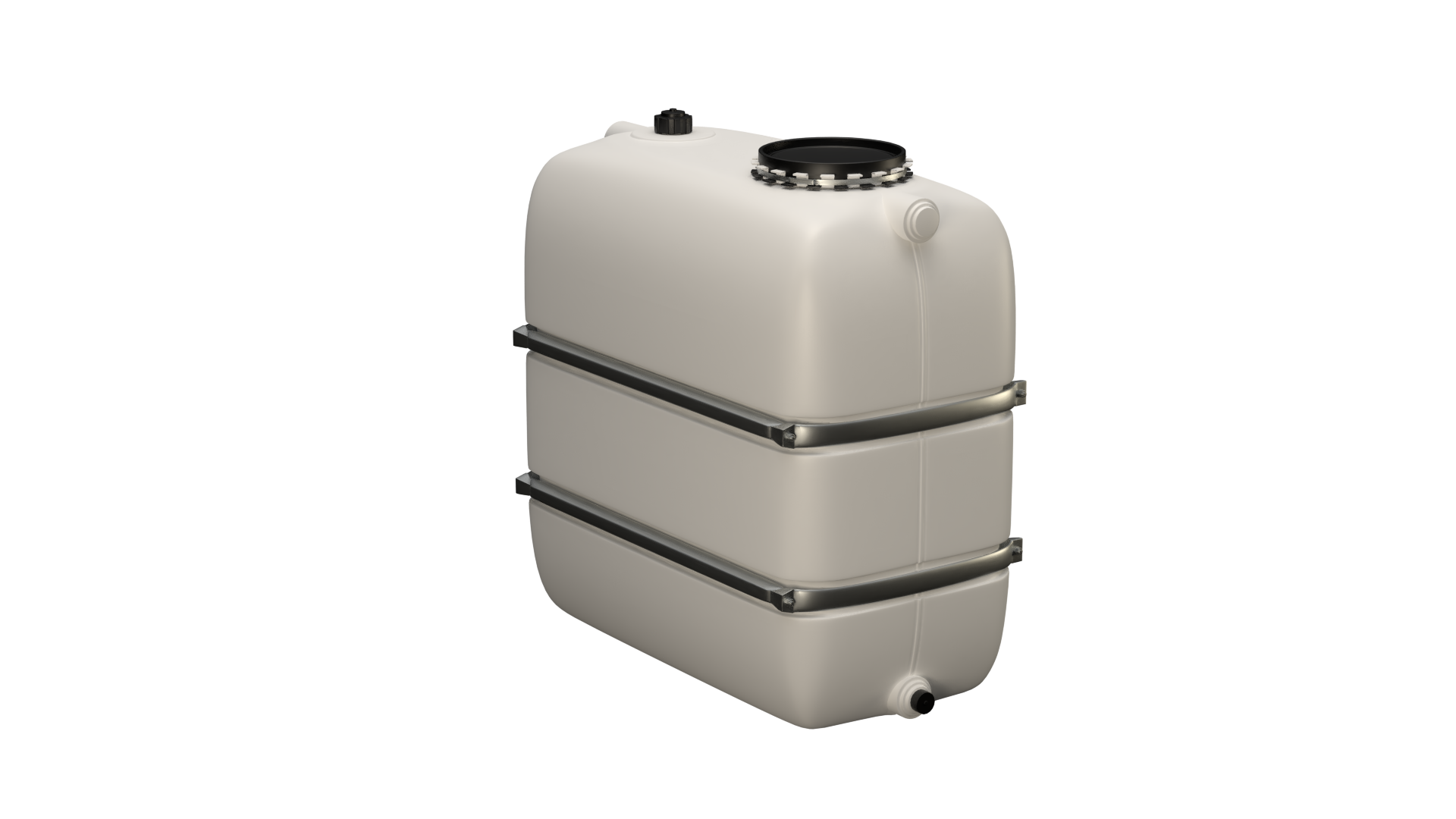 L 1400 x W 730 x H 1380 mm
Weight: 62 kg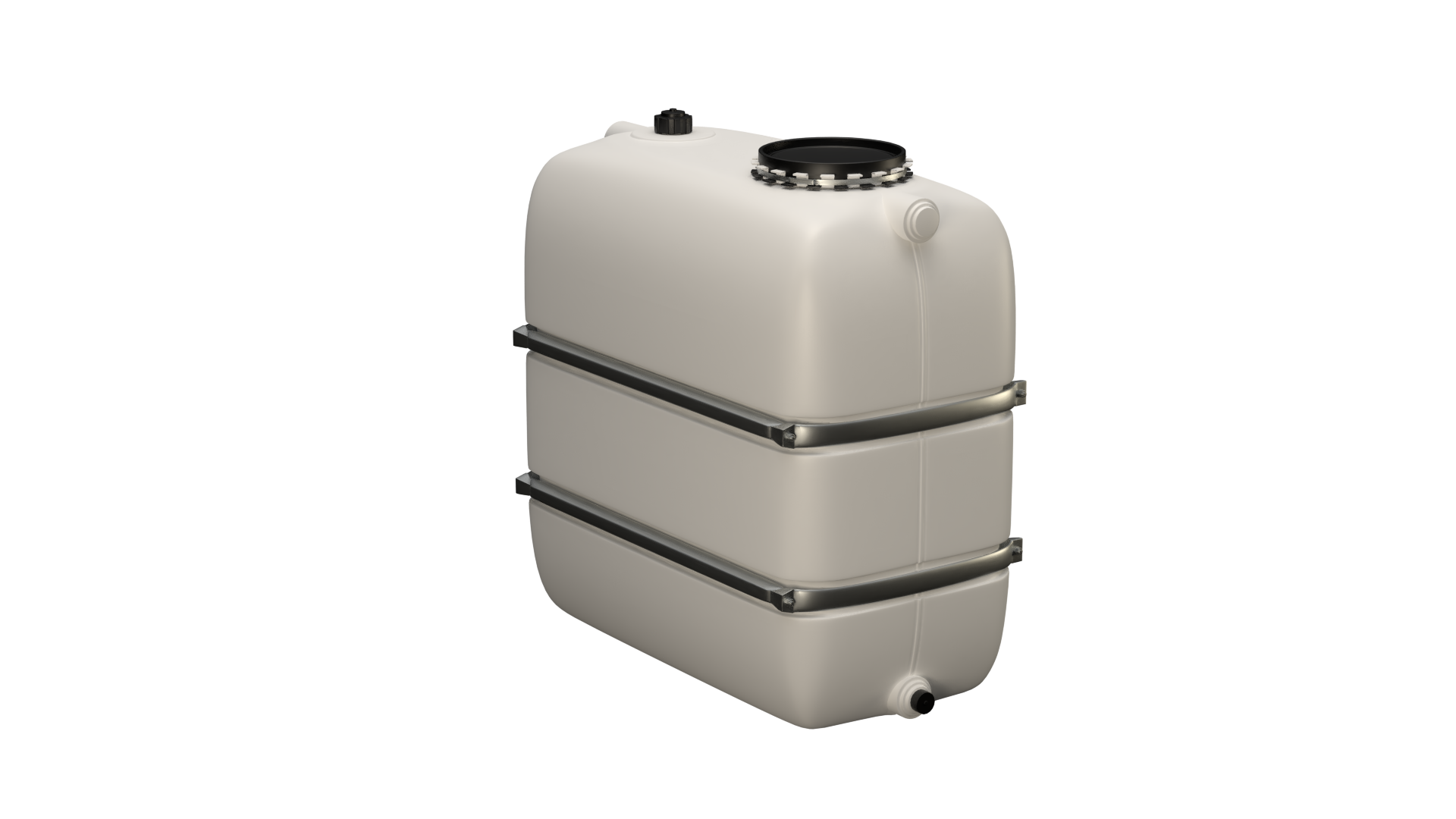 1500-2
1650 l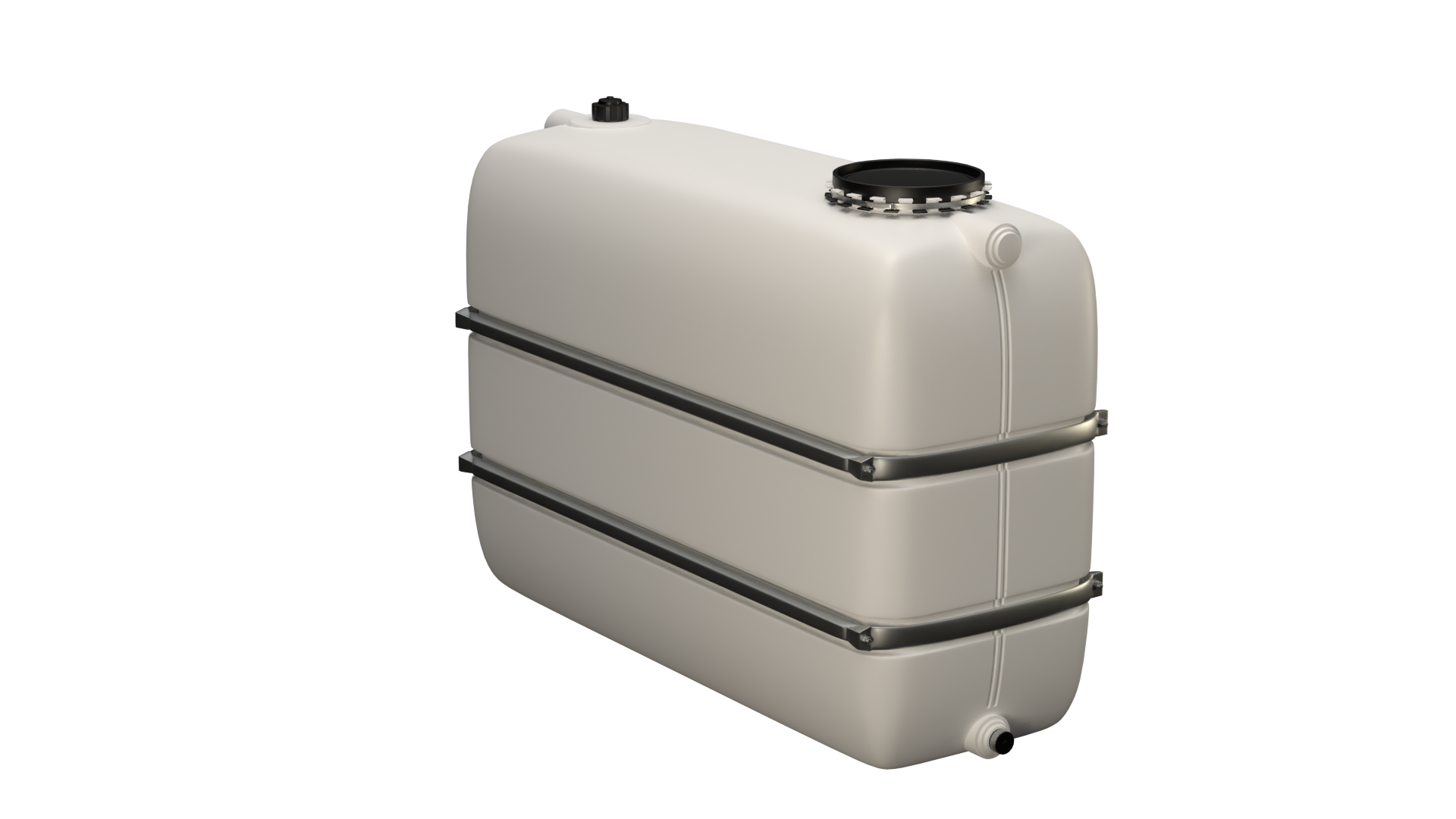 L 2000 x W 730 x H 1380 mm
Weight: 88 kg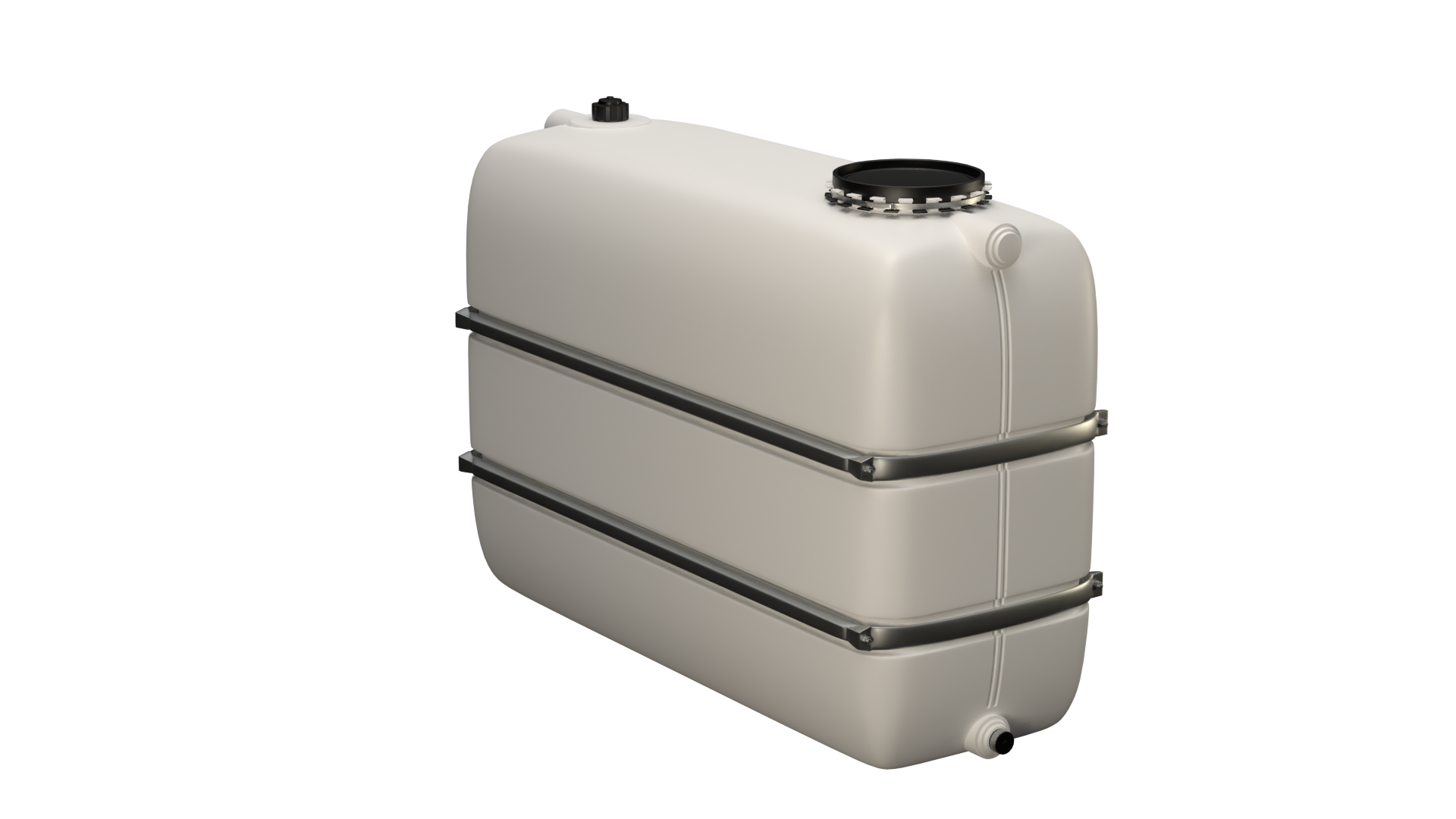 2000-3
2000 l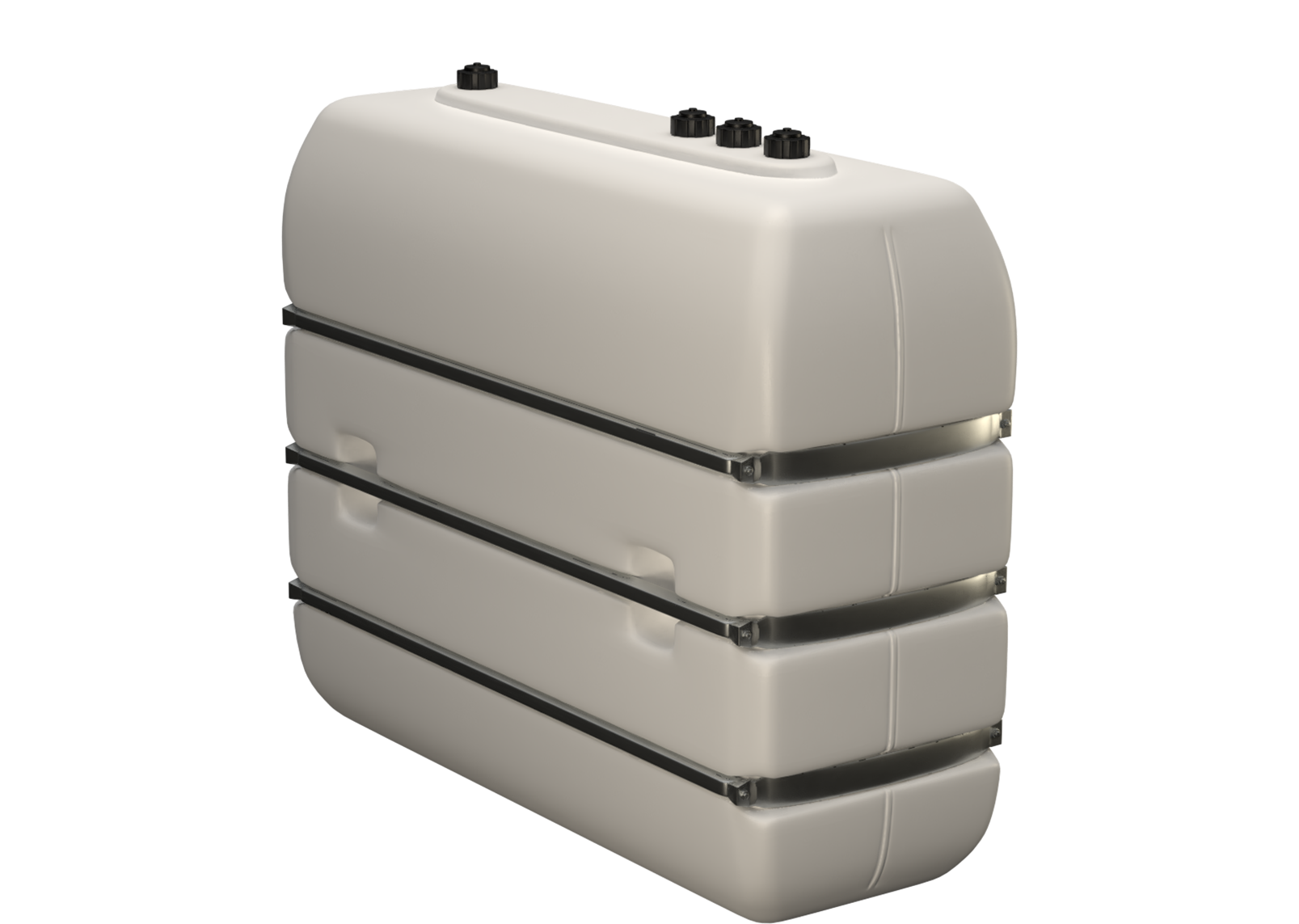 L 2050 x W 760 x H 1670 mm
Weight: 126 kg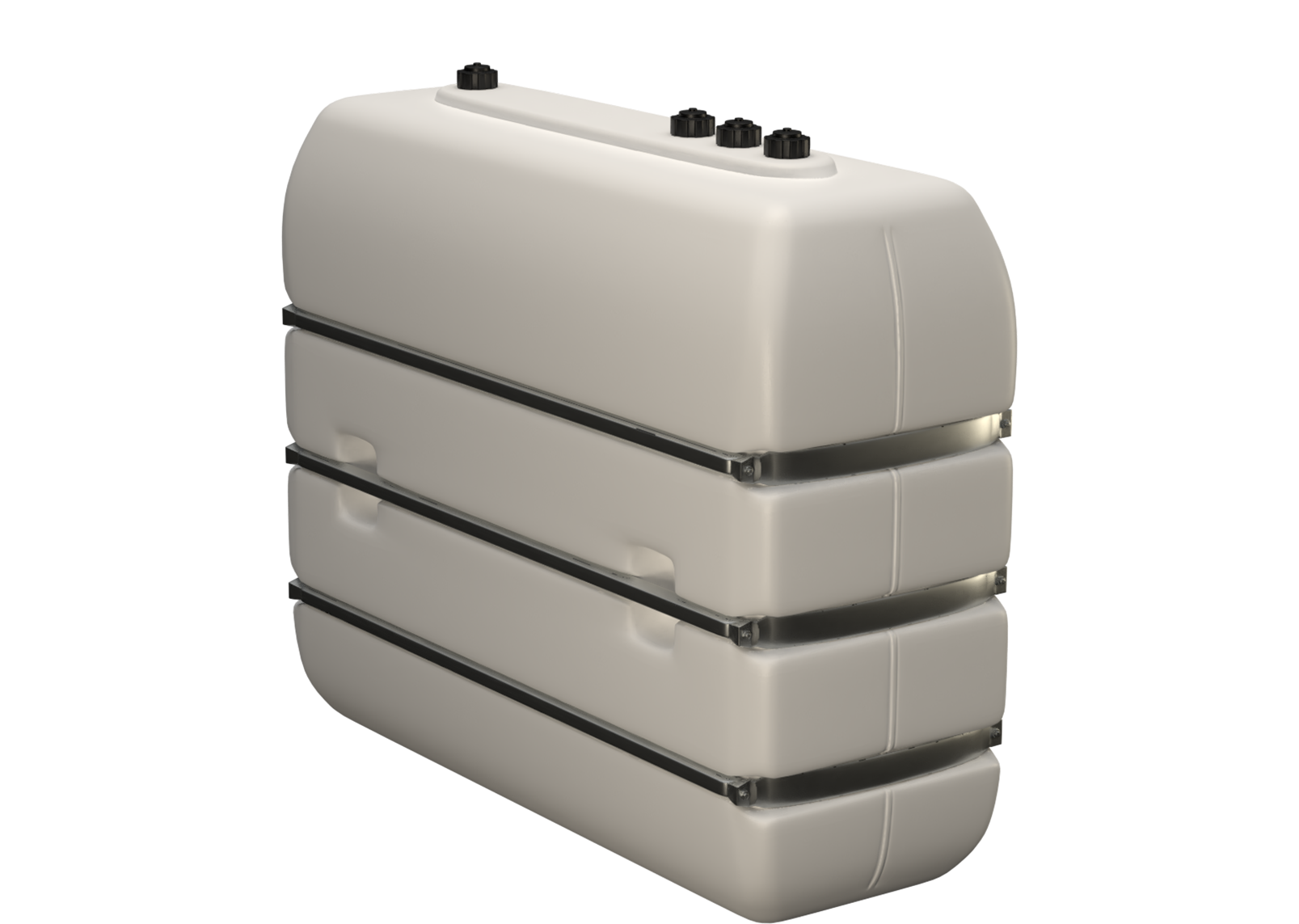 2000-3
2000 l
Manhole
L 2050 x W 760 x H 1670 mm
Weight: 132 kg
2500-3
2500 l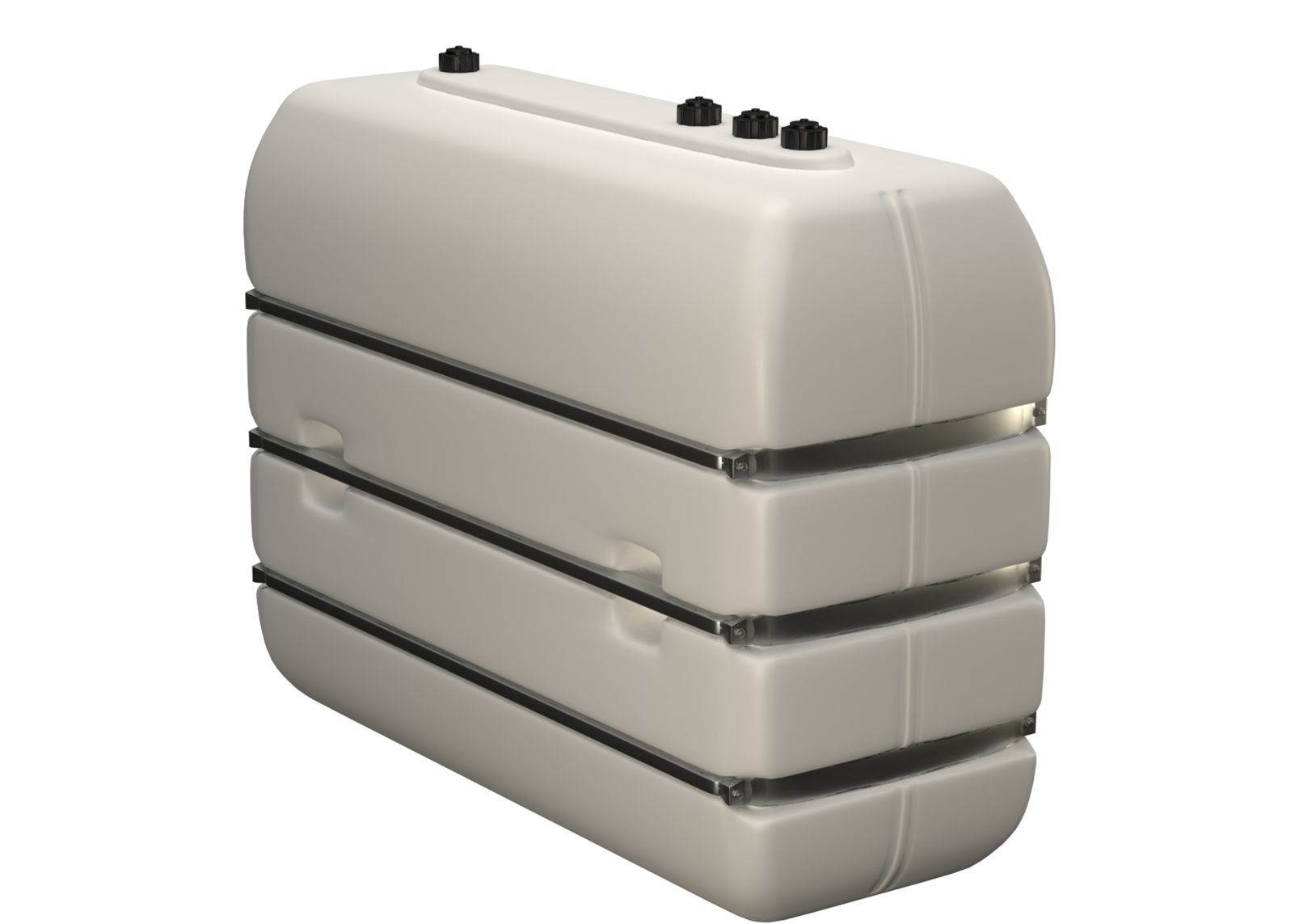 L 2160 x W 870 x H 1670 mm
Weight: 144 kg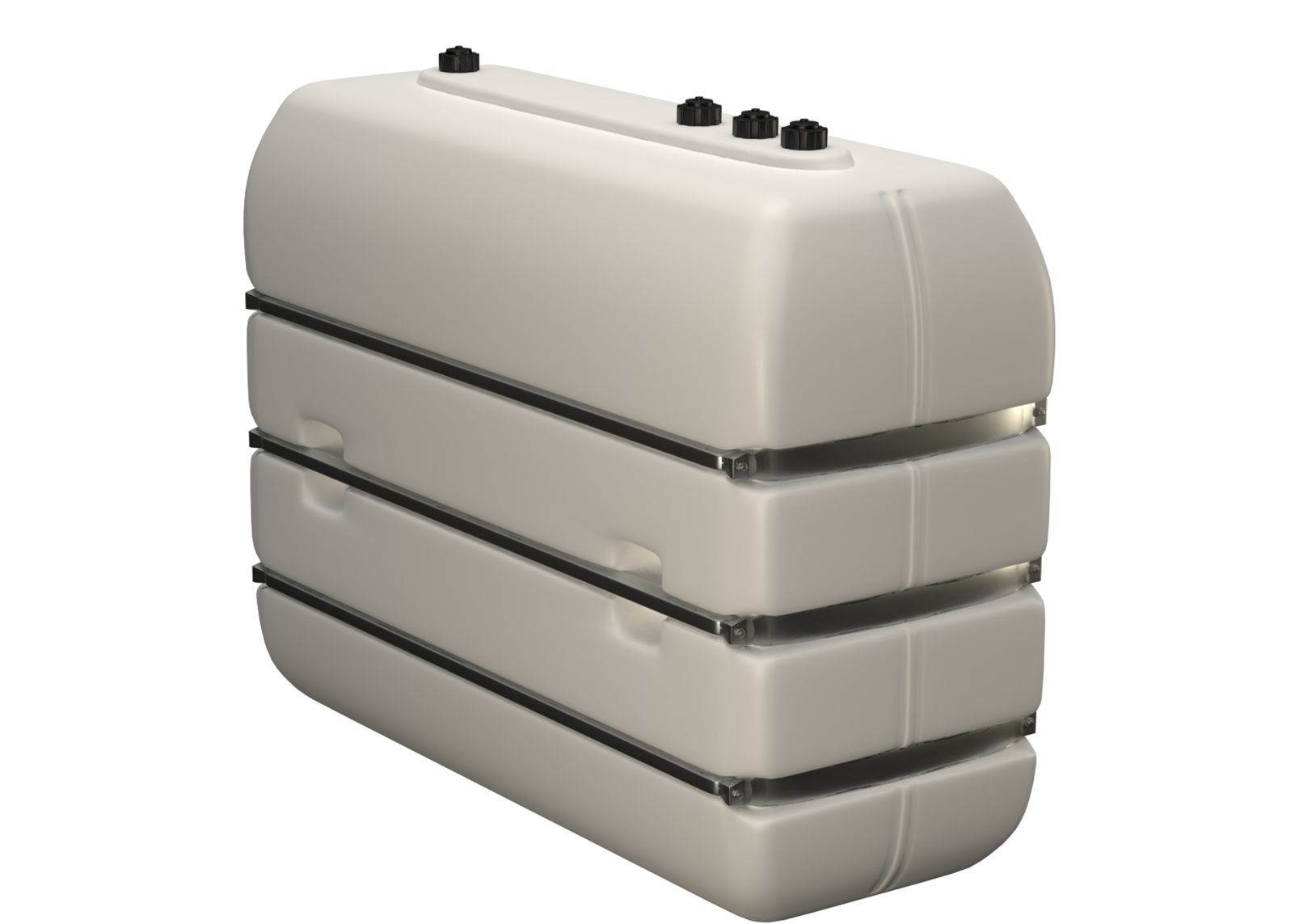 3004-4
3000 l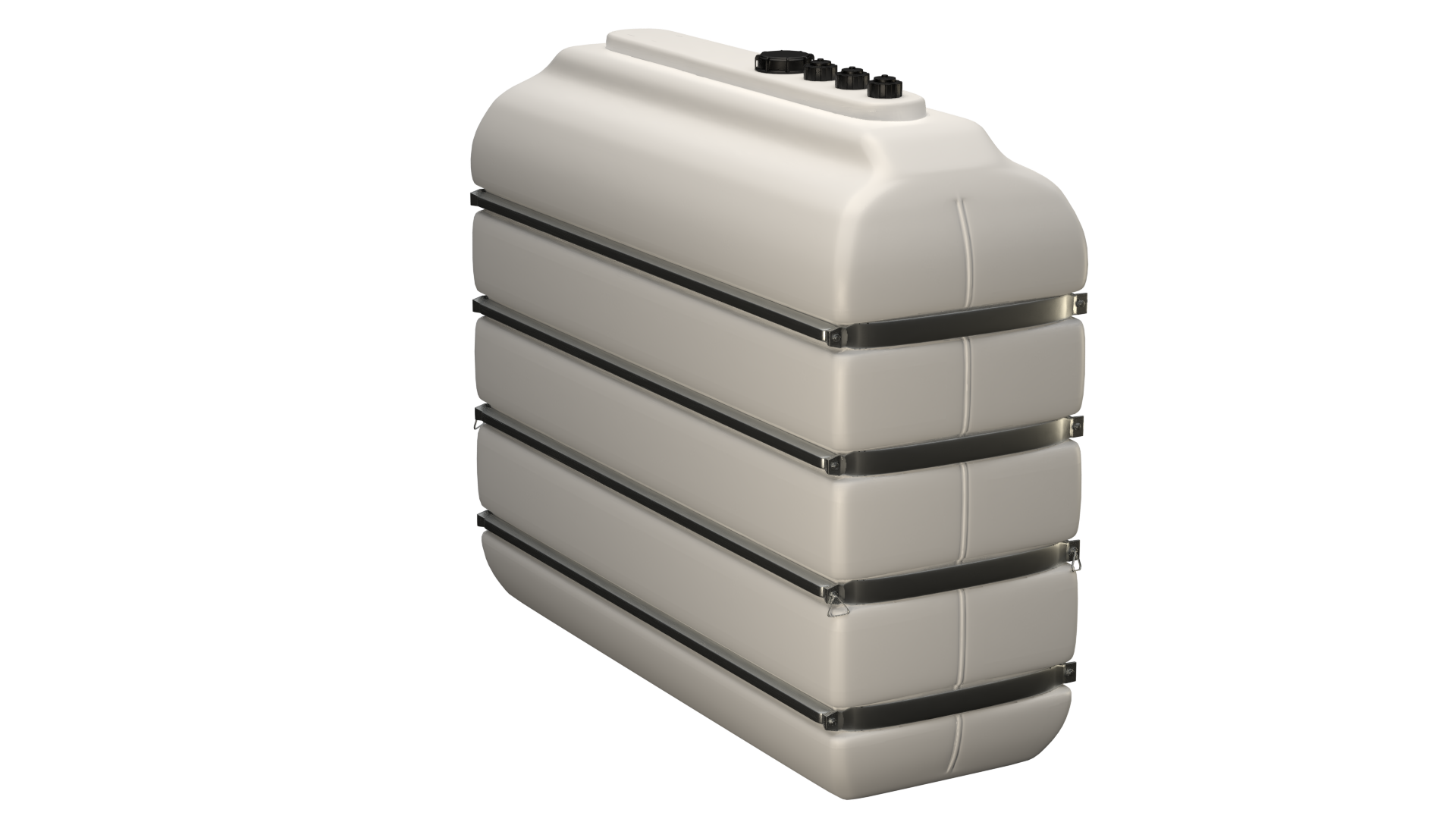 L 2330 x W 850 x H 1980 mm
Weight: 210 kg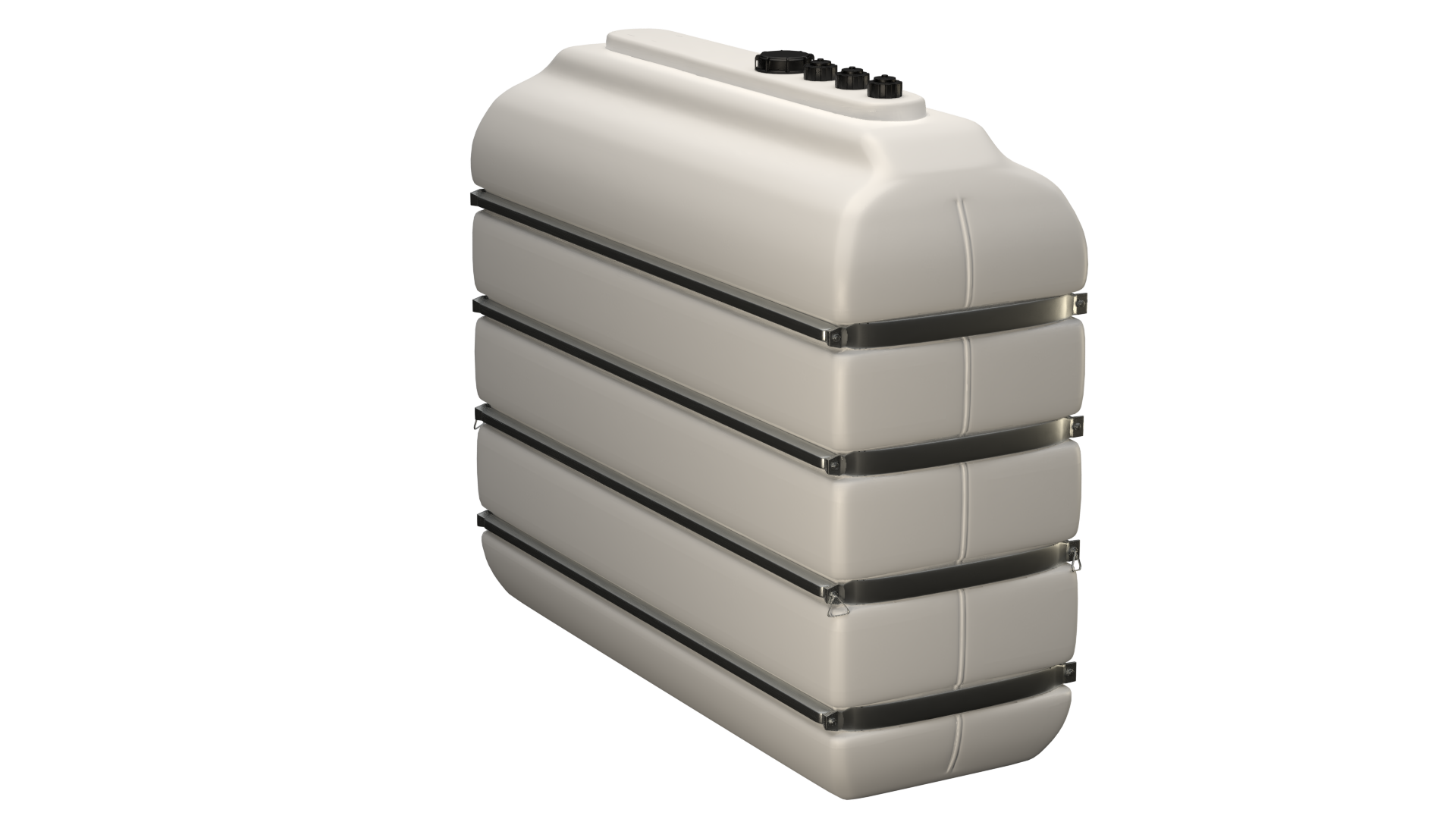 3004-4
3000 l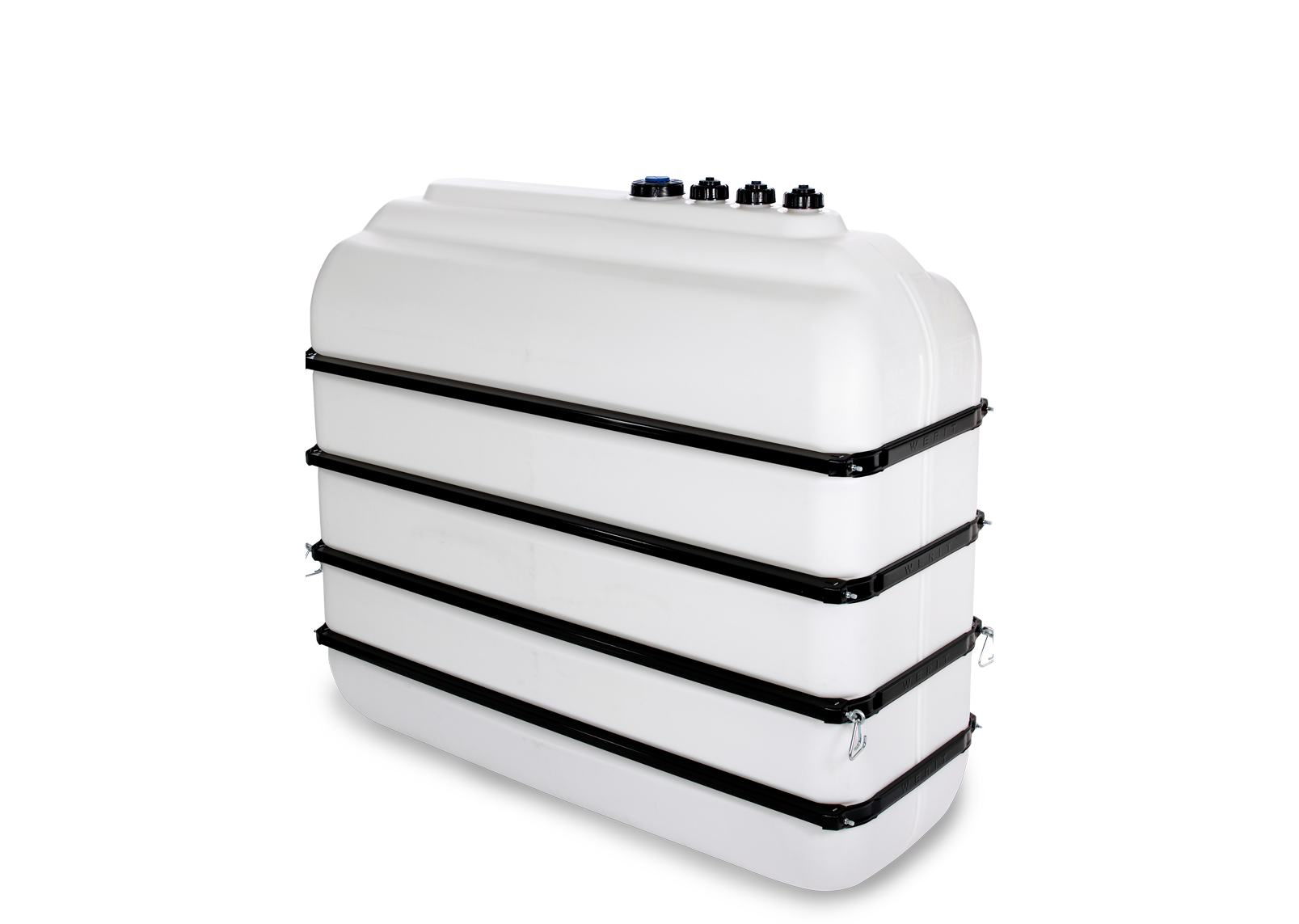 AD-Blue®
L 2330 x W 850 x H 1980 mm
Weight: 265 kg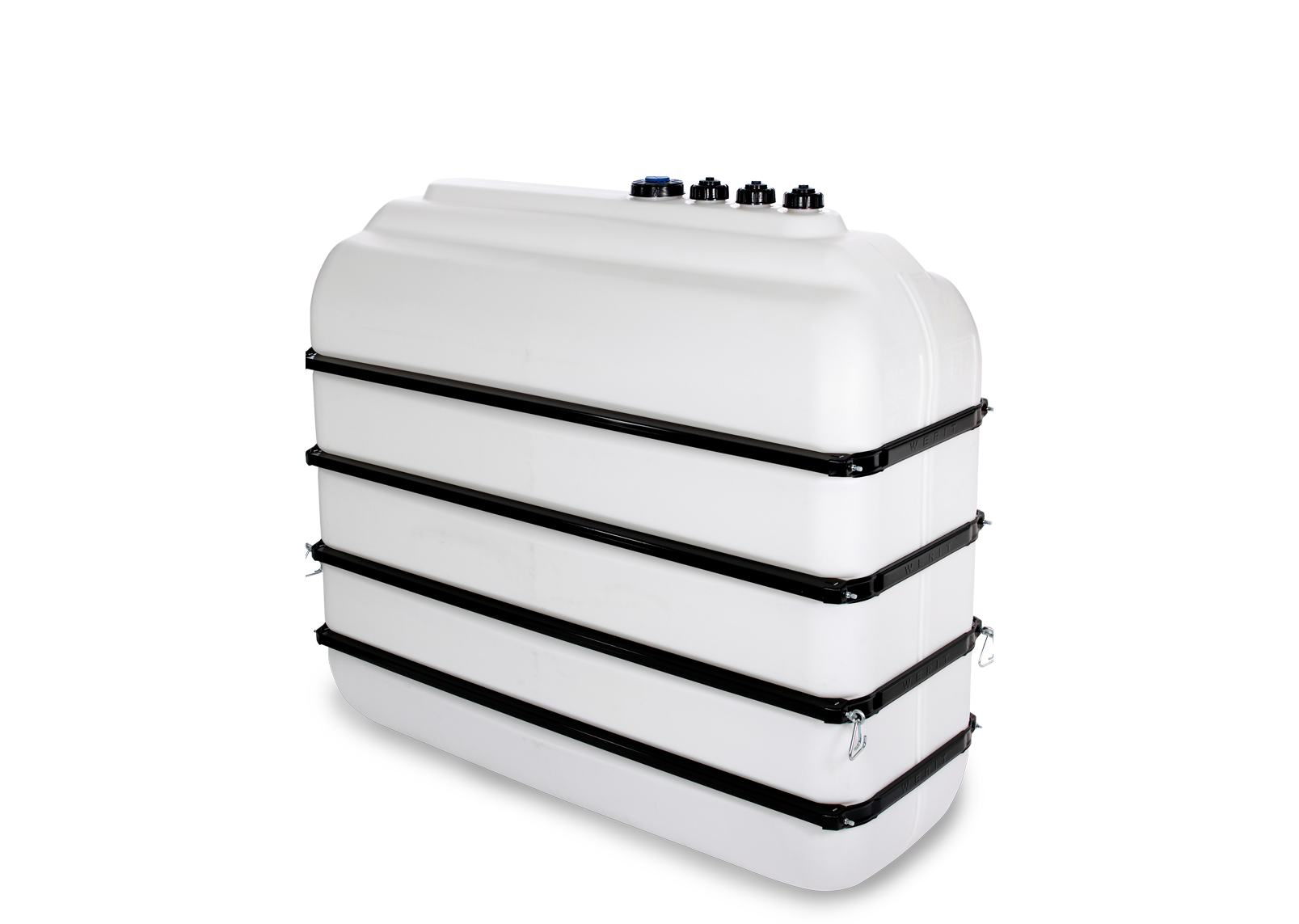 5004-4
5000 l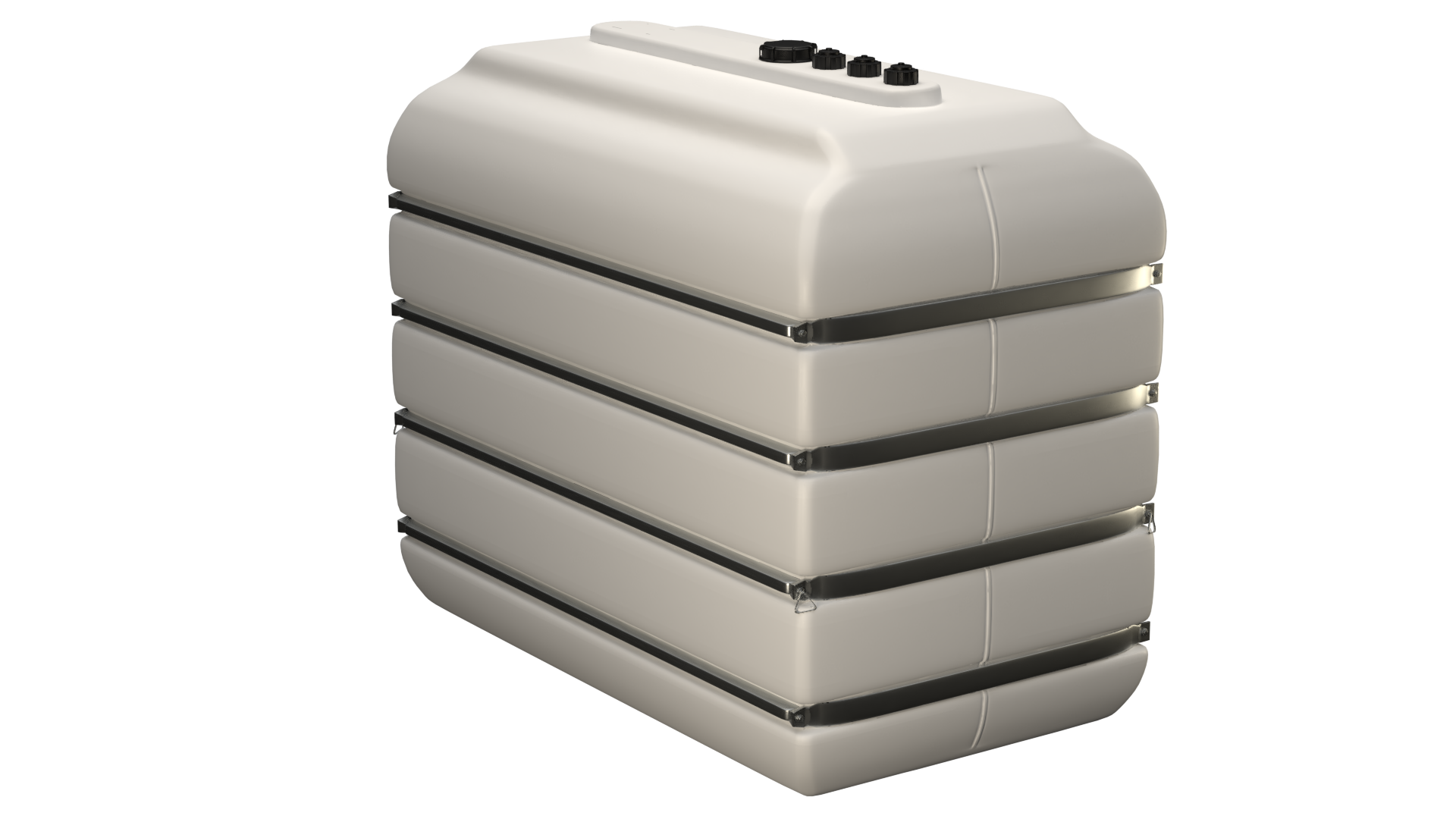 L 2390 x W 1350 x H 1980 mm
Weight: 240 kg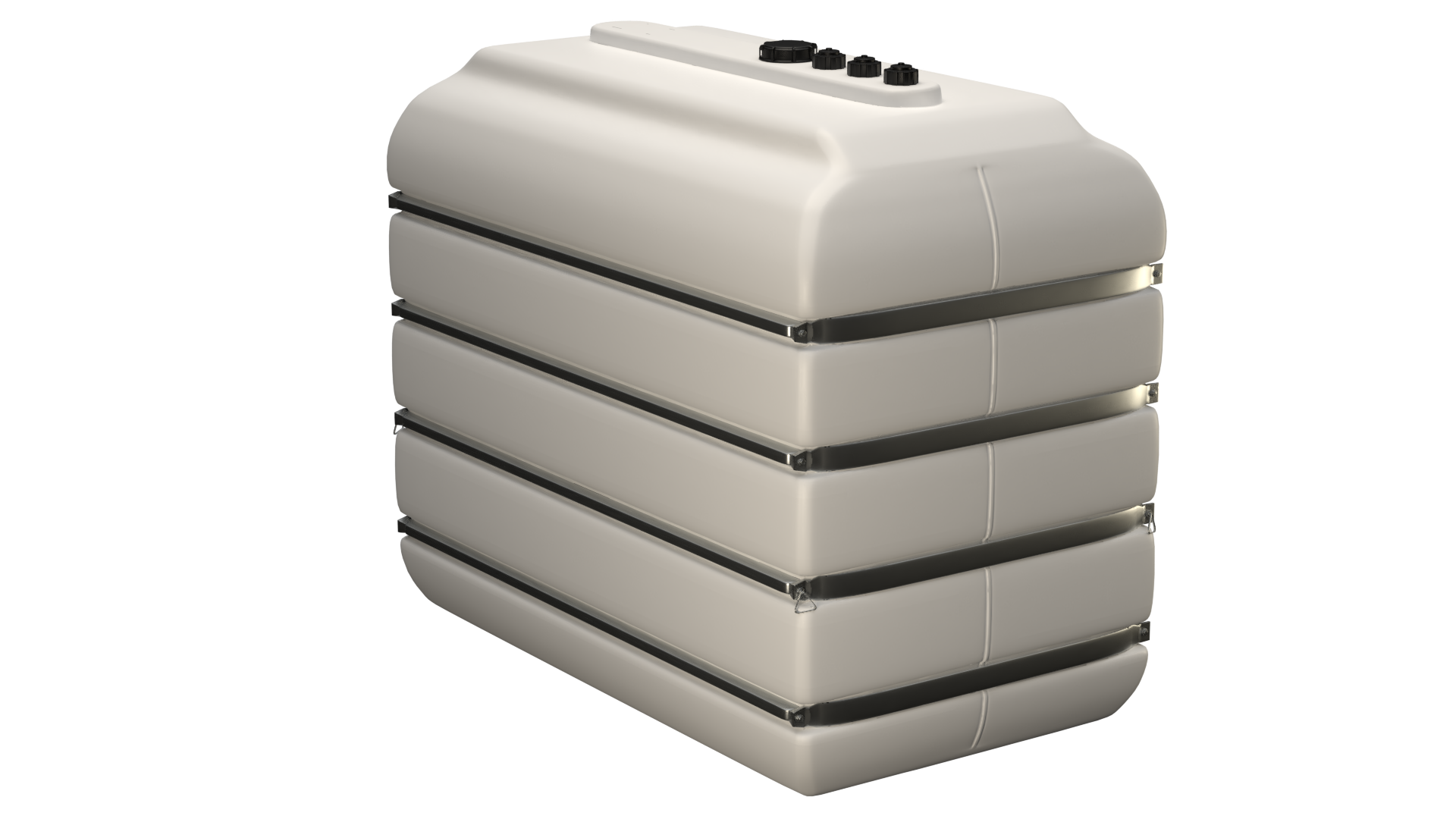 5004-4
5000 l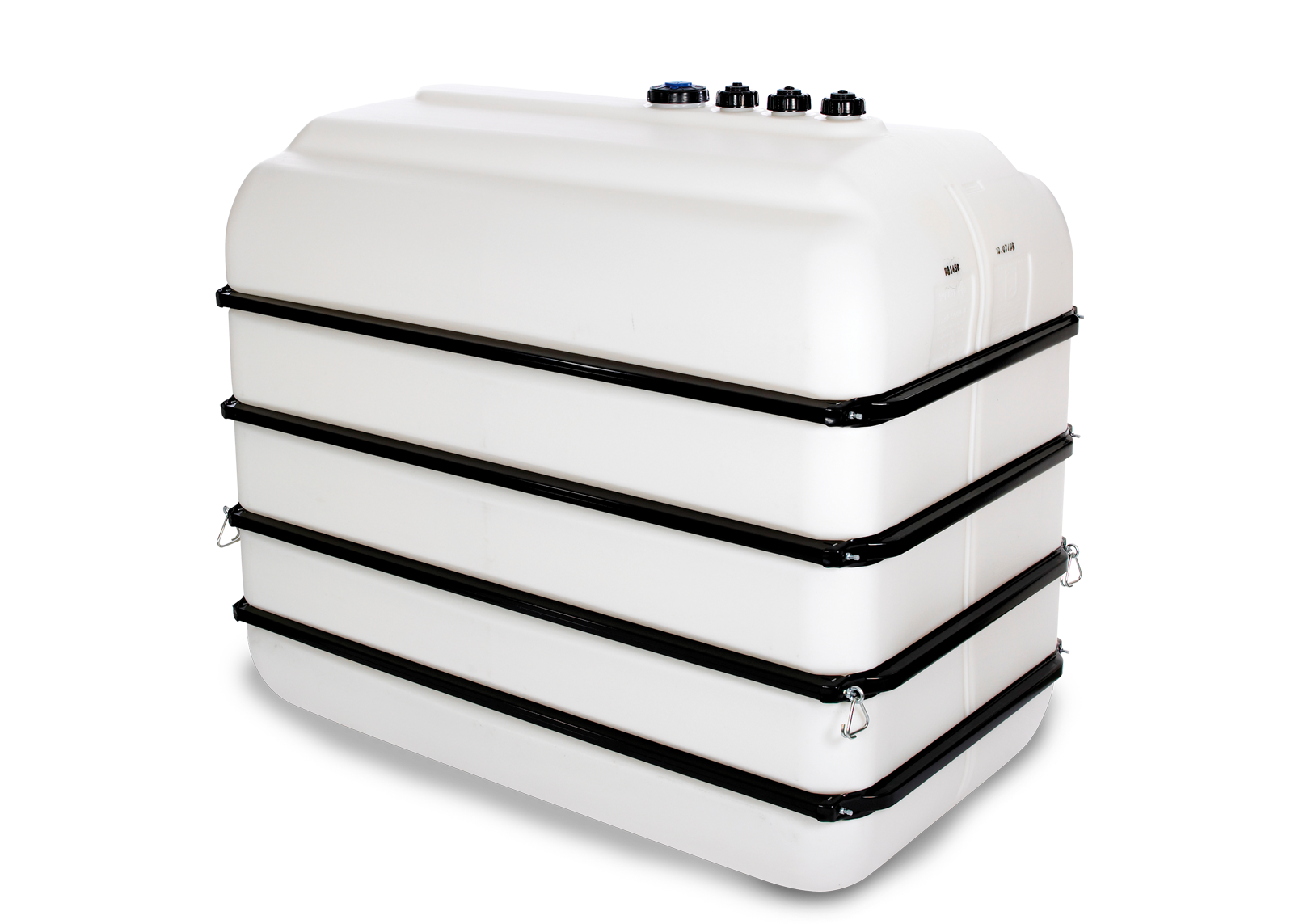 AD-Blue®
L 2390 x W 1350 x H 1980 mm
Weight: 295 kg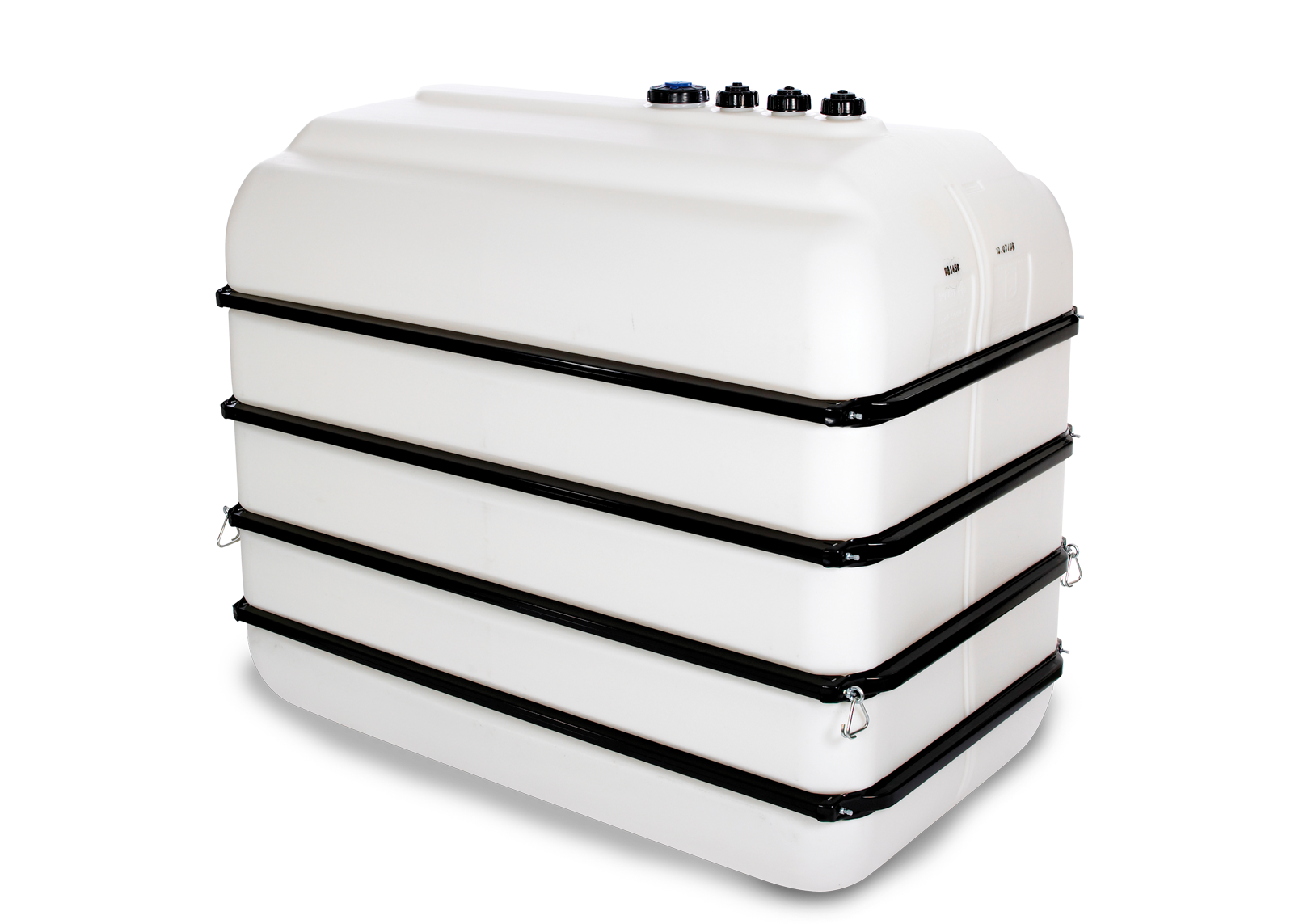 5004-4
5000 l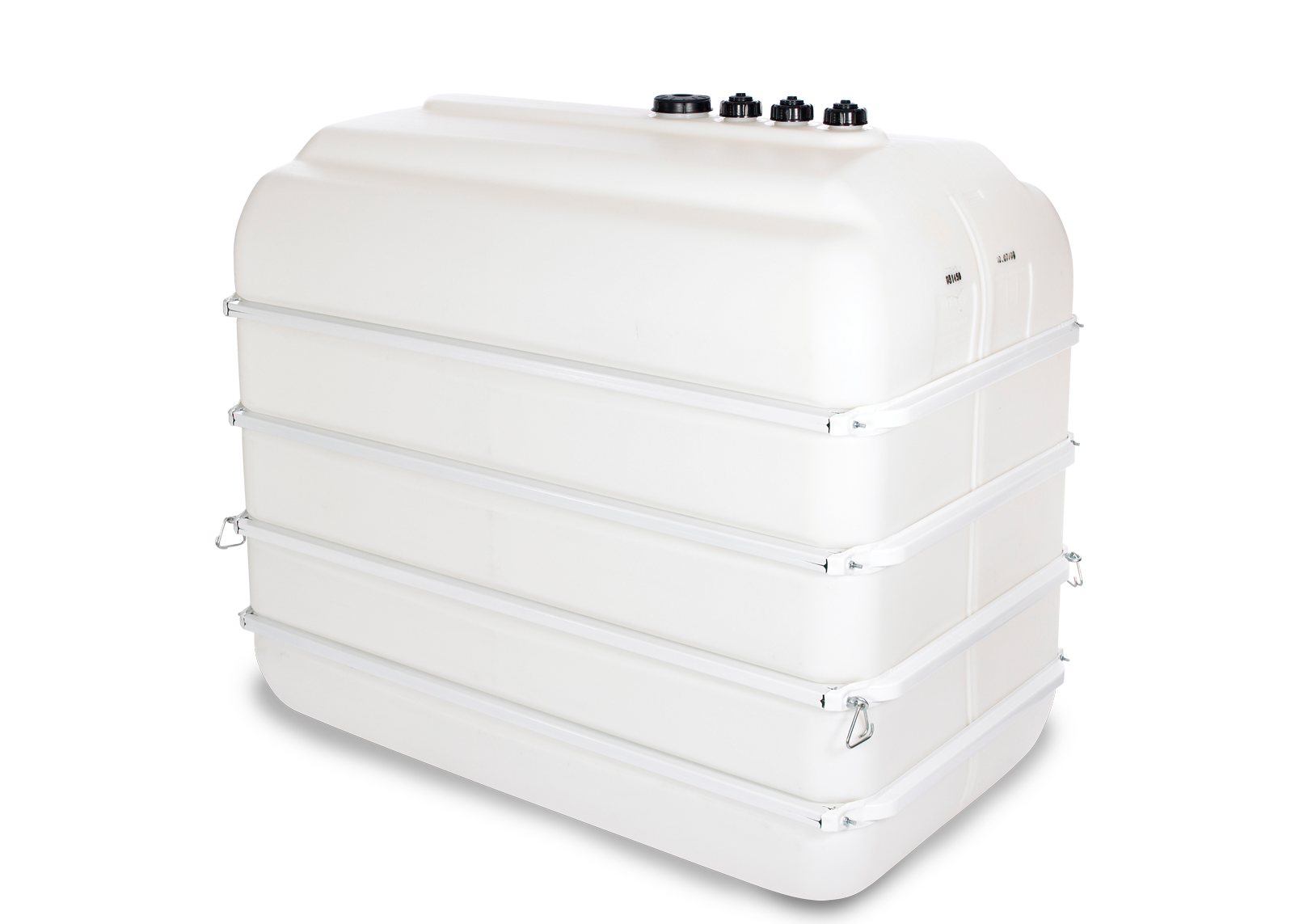 Liquid fertiliser
L 2390 x W 1350 x H 1980 mm
Weight: 240 kg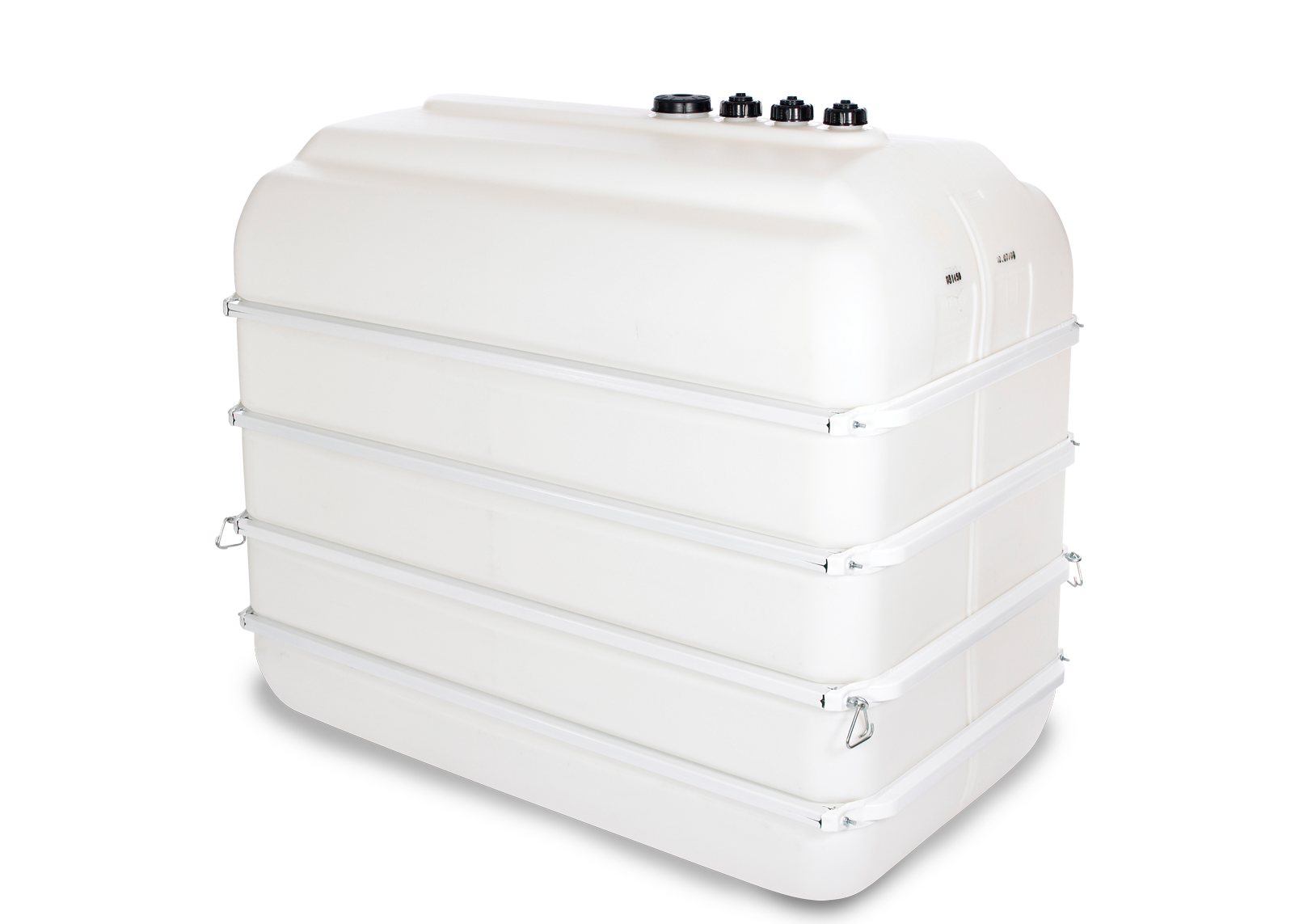 We would be pleased to provide you with non-binding advice on your solution from WERIT
Product catalogue
Download catalogues, brochures and other printable material directly as PDF. Under Service Downloads, the PDF files are sorted for you according to the subject.
FAQ
Frequently Asked Questions
Properties of WERIT industrial tanks
Transport and delivery of WERIT industrial tanks
You can transport all of our tanks properly to their storage place using a forklift or on a pallet. As our industrial tanks are not designed for transporting filling media, tanks cannot be transported after filling.
In general, we recommend that our industrial tanks are only used for storage and not for transport. There is a wide range of Intermediate Bulk Container (IBC) products available for transport. We will be happy to help find the best solution for you.
Naturally we also deliver directly to private end consumers. Our industrial tanks are often used on private properties as rainwater barrels, fresh water tanks, or hot oil tanks.
Ordering WERIT industrial tanks
We only sell new, unused industrial and storage tanks. This means you are not at risk buying defective or contaminated containers. Nobody can perceive what an industrial tank has been used for, or under what conditions, and with which chemicals it was filled – and that could result in a reaction or contamination of your medium. For this reason, we currently do not offer used industrial tanks.
Unfortunately we do not sell our industrial tanks directly to private persons. In this case, please contact a national wholesaler for domestic engineering in your region.
Guidelines of WERIT industrial tanks
In general, the law does not stipulate any maintenance or inspection intervals. However, many of our customers have internal quality assurance processes in the scope of which inspections on storage tanks at specific intervals are carried out. We do not specify any binding maintenance or inspection intervals.
The law stipulates a minimum volume of a drip pan of 10 per cent of the volume of the relevant industrial or storage tank. If you want to use a single-walled tank, please also allow for space for the pan.
By the way: double-walled safety tanks make the use of drip pans superfluous in most cases.
Custom manufacture of WERIT industrial tanks
Since we manufacture your desired storage tanks individually, you have the option to have of fitting tanks with all volumes with a manhole. Simply get in touch with our customer service team to clarify the details.
No, unfortunately not. Our storage, industrial and safety tanks can be ordered in black and natural colour – both standard and custom models. We do not offer special colours.
No. In order to consistently guarantee the same level of safety, reliability, durability and long service life for the temporary or fixed storage of pastes and liquids, special media and hazardous materials, we manufacture all our industrial tanks of the same high-quality material. This means you can always be certain that your tank will be resistant to many chemicals, is shock and break-proof, and masters temperature fluctuations reliably. This is also attested by the DIN EN ISO 9001 certification.
Spare parts for WERIT industrial tanks
In addition to a wide large of accessories, we also offer a wide selection of spare parts for older industrial tanks. Please talk to our customer service team – we will work together to find the right part for properly maintaining your defective tank.