Industrial Packaging
Canisters
WERIT is your specialist in the manufacturing of industry-specific industrial packaging products. Here, our wide range of products support companies from a full range of industries in the storing and transportation of various liquid and pasty raw materials in an economical and optimum manner. In the production, we put our focus on specifically producing those canister options, with filling volumes of 20 and 25 litres, demanded by the foodstuffs and chemical industries and considered standard in these industries and their sub-sectors. The WERIT Plastic Canisters fulfil both the high UN norms (Y1.9) and the individual demands of our customers.
Avoid dangerous spray during emptying
Precise dosing
Guaranteed emptying of residue
Versatile application due to hazardous goods approval
Optimised pallet layout (17 pieces per level)
Optimum stacking properties
Large labelling area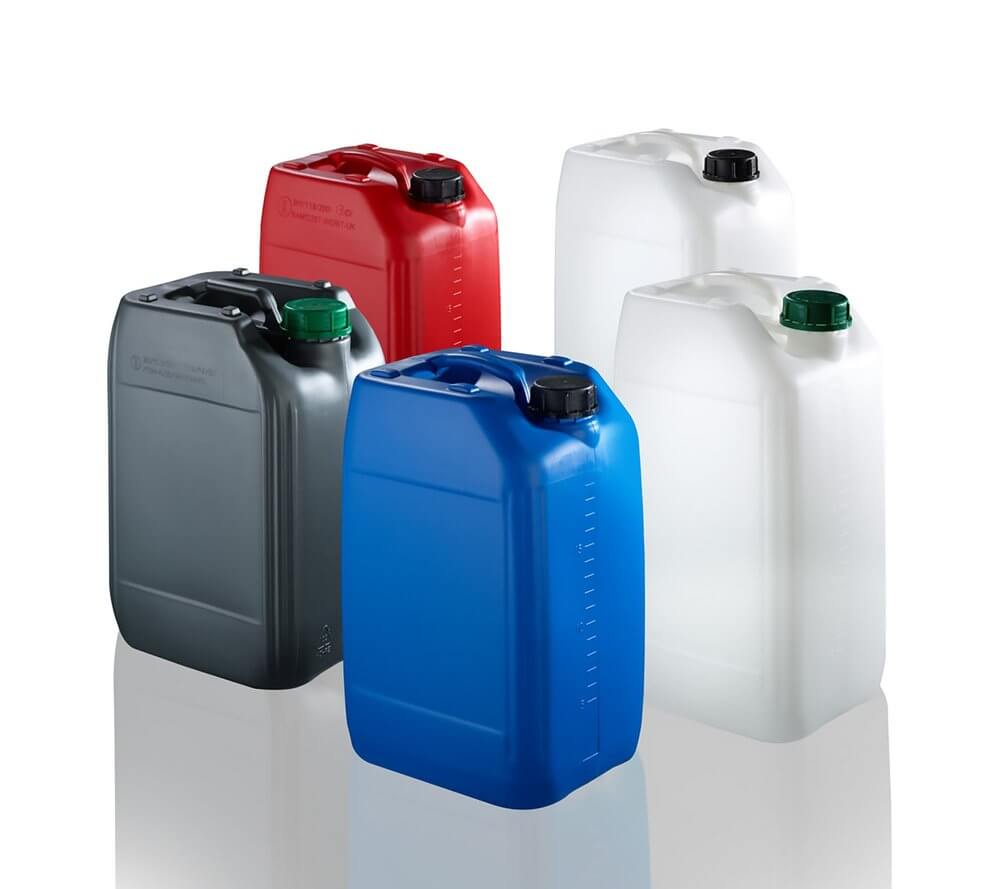 HDPE canister
We manufacture all products from so-called High Density Polyethylene. This thermoplastic HDPE plastic convinces thanks to a range of positive material properties, such as a high level of robustness and resistance.
The WERIT PE Canisters have optimum deformation properties and are also resistant to most alkalis, acids and other chemical bonds. Even at temperatures of minus 40 and plus 70 degrees Celsius, our plastic canisters keep their shape and are therefore always ready for use.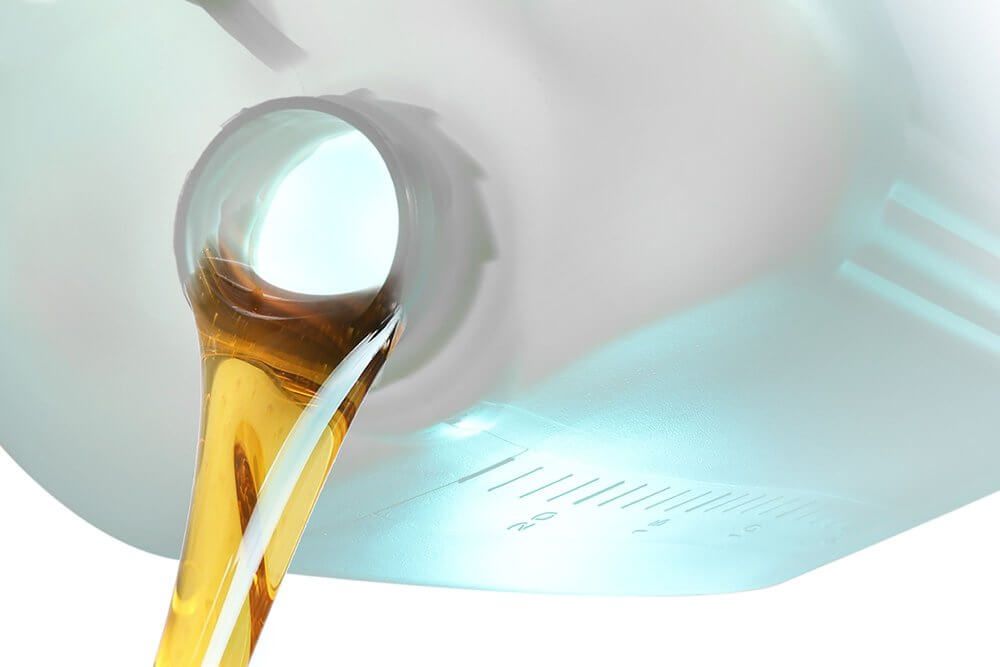 The Standard and Ecovent® canisters from the plastic canister manufacturer WERIT
Being a customer of WERIT, you will benefit from a wide range of products. Our canister range produced from HDPE new goods in Manchester (UK), is distinguished by a broad selection of weight classes and at the same time a wide range of colour options. In addition to our standard canisters, we also offer our Ecovent® special canisters. The patented Ecovent® process allows you to empty containers without leaving any residue, thanks to the continuous flow of air, and also allows for spray-free pouring with an even flow - meaning that dangerous sprays are also a thing of the past.
Other benefits of the plastic canisters are
optimum stacking properties
precise dosing and
universal application thanks to its UN approval.
The chemical industry, for example, but also the foodstuff industry thus have the opportunity to safely and economically transport liquid hazardous materials. Both the Ecovent® and the Standard Canisters with a filling capacity of 20 or 25 litres, are available in different weight classes and colours. For an individual solution, WERIT can also offer customer-specific canister solutions.
Plastic canister - technical specifications
Our Ecovent® and Standard canisters differ both due to the patented Ecovent® process and the available weight classes for both filling volumes.
Standard canister
The WERIT plastic canister in the standard version is available in the 20 litre version with weight classes 800, 870, 900, 950, 1,000, 1,100 and 1,150 grammes, or in the 25 litre version with weight classes 900, 930, 950, 980, 1,100 and 1,150 grammes.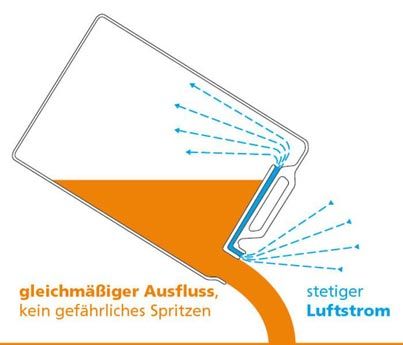 Ecovent® canister
The WERIT Ecovent® plastic canister is available in the 20 litre version with weight classes 950 and 1,150 grammes, or in the 25 litre version with weight classes 1,000 and 1,150 grammes.
Both versions of the HDPE canister offer optimum pallet loading of 17 pieces per level as well as optimum stacking properties so that you can transport up to 2,652 units per HGV.
All plastic canisters are available in white, black, yellow, blue, red and grey as well as in your individual colour. The material used for the canister and screw lid is always HDPE new goods.
Patent information
ECOVENT® — Patent for the market in UK und NL:
Europ. Patent NR. 067744B1 -US Patent Nr. 5,538,165 / Licence holder: Dr. Frohn, Munich)
We would be pleased to provide you with non-binding advice on your solution from WERIT
Product catalogue
Download catalogues, brochures and other printable material directly as PDF. Under Service Downloads, the PDF files are sorted for you according to the subject.
FAQ
Frequently Asked Questions
WERIT offers a range of canisters with the standard filling quantities of 20 litres and 25 litres. Canisters with 5 litre, 10 litre and 12.5 litre filling quantities will be available in the near future. Simply contact us!
All WERIT canisters are manufactured at an BRC AA accredited location and are UN accredited for hazardous liquids. The corners are supplemented by reinforced ribs over the entire length and therefore ensure for optimum stacking properties.
WERIT offers the "Anti-Gluing" function for the 20 litre and 25 litre sizes which is particularly important for hazardous or valuable liquids.