Rainwater barrels
made of plastic
Read more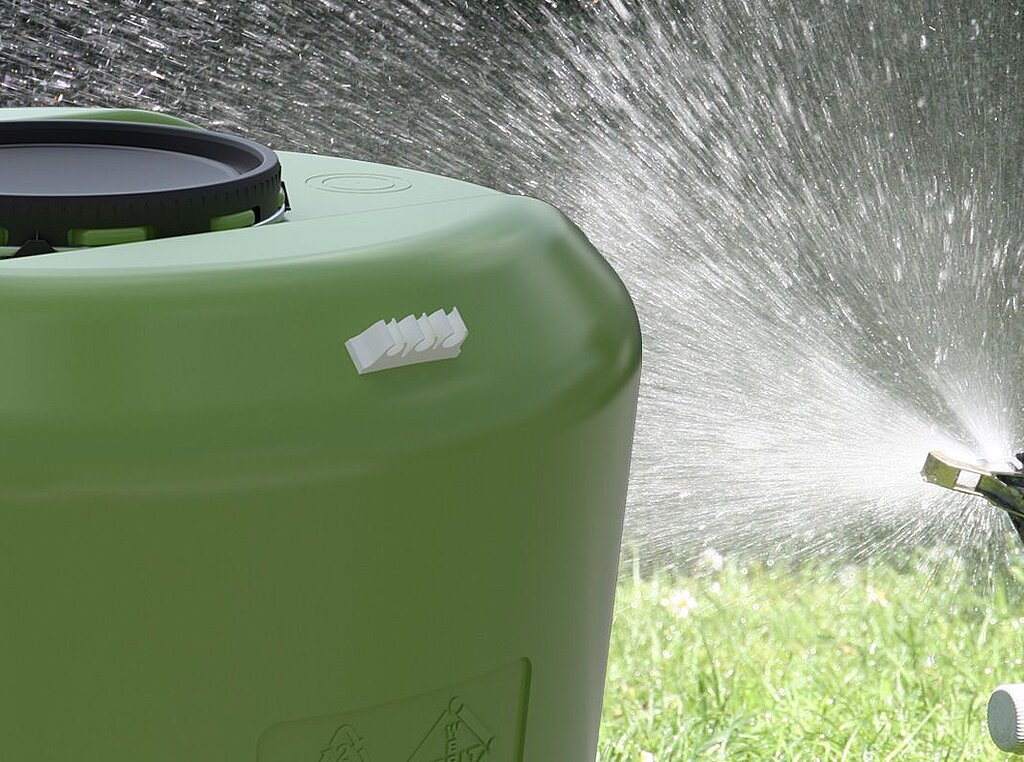 Rainwater barrels made of high molecular plastic – HDPE
Conserve the natural resources of our environment and use collected rainwater. Our rain barrels made of high-quality plastic are particularly suitable for this purpose. The structures of these barrels correspond to the look and feel of the surface of a clay pot. They are also weatherproof and available in many designs.
By storing rainwater, you always have soft and lime-free water for watering, save water costs and conserve wastewater resources.
The classic rainwater barrels are still the simplest way to use rainwater.
The WERIT rainwater barrels:
have a volume of 1,000 litres
are dimensionally stable as well as UV and weather resistant
can be connected with RG 70 and/or RG 100 downpipes or via a 1" hose
can be closed with a 400 millimetre lid
can be connected together to form a battery
Rainwater is good for plants and the environment
Watering the garden with WERIT rainwater barrels
Apart from the financial advantages, gardeners prefer rainwater for watering their plants because it has a much lower water hardness. Some plants react very sensitively to the calcareous tap water, such as the rhododendron. In addition, tap water contains other additives such as chlorine or fluorine, which causes problems for many plants. Rainwater, on the other hand, is free of additives. No lime or acids are added to the soil and collecting and using it protects and preserves our environment.
WERIT rainwater barrels made of high-quality HDPE have a particularly large volume of 1,000 litres, are dimensionally stable and UV and weather resistant. The barrels can be connected with RG 70 and/or RG 100 downpipes or via a 1" hose and closed with a 400 millimetre lid. Naturally, several barrels can be combined to a battery.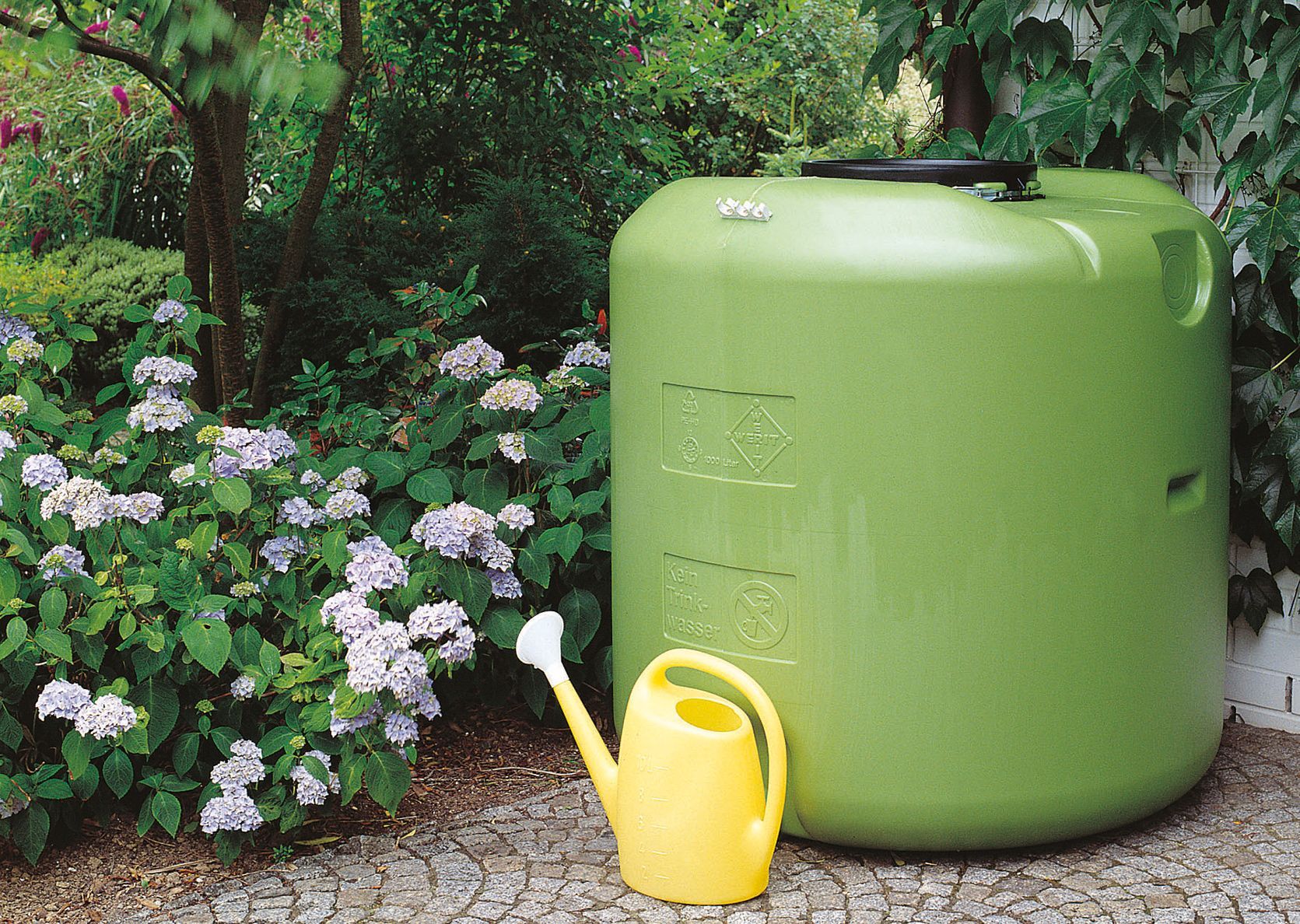 Clear up for the winter
Make clearing snow away easier using a WERIT snow clearer! Our quality snow clearers are abrasion-resistant, snow repellent and thus always stay clean. The profile edge made of hard aluminium also remains rust-free. Snow shovel and handle are resistant against de-icing salt as well as cold-resistant and break safe to minus 40 degrees Celsius.
| | |
| --- | --- |
| Dimensions | PU (pallet) |
| Snow shovel | |
| Snow sweeper, small | |
| Snow sweeper, size 0 | |
| Wooden handle* | (PU=10) |
The Phillips screws are pre-assembled for assembly later on, the D-handle can also be supplied separately as spare part. Snow sweeper and shovel are available in the colour blue. Other colours available on request.
* Also suitable for children. Simply shorten the handle to the matching size.
We would be pleased to provide you with non-binding advice on your solution from WERIT