Plastic pallets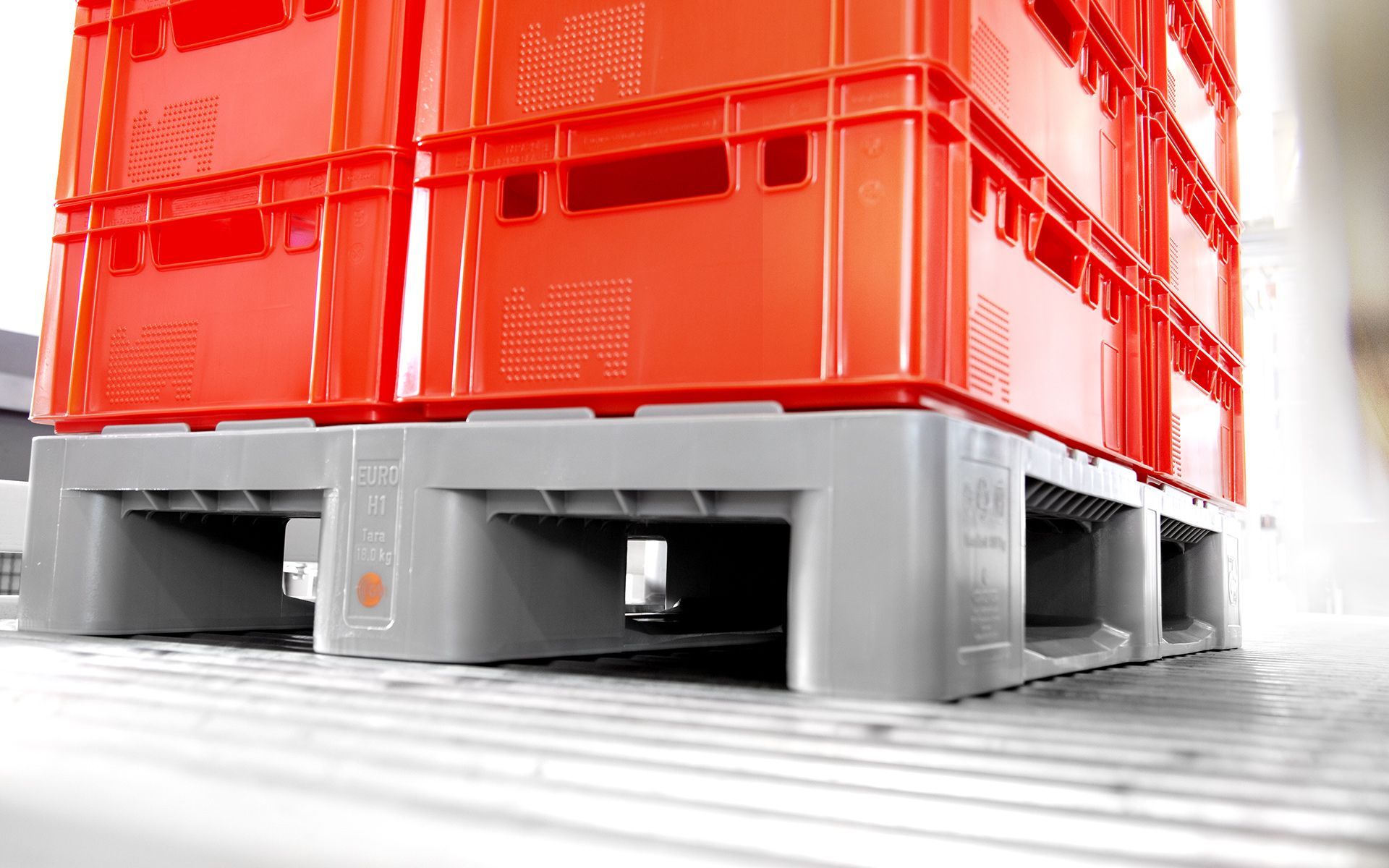 Hygienic multi-talent
Euro H1 Hygiene pallets
from WERIT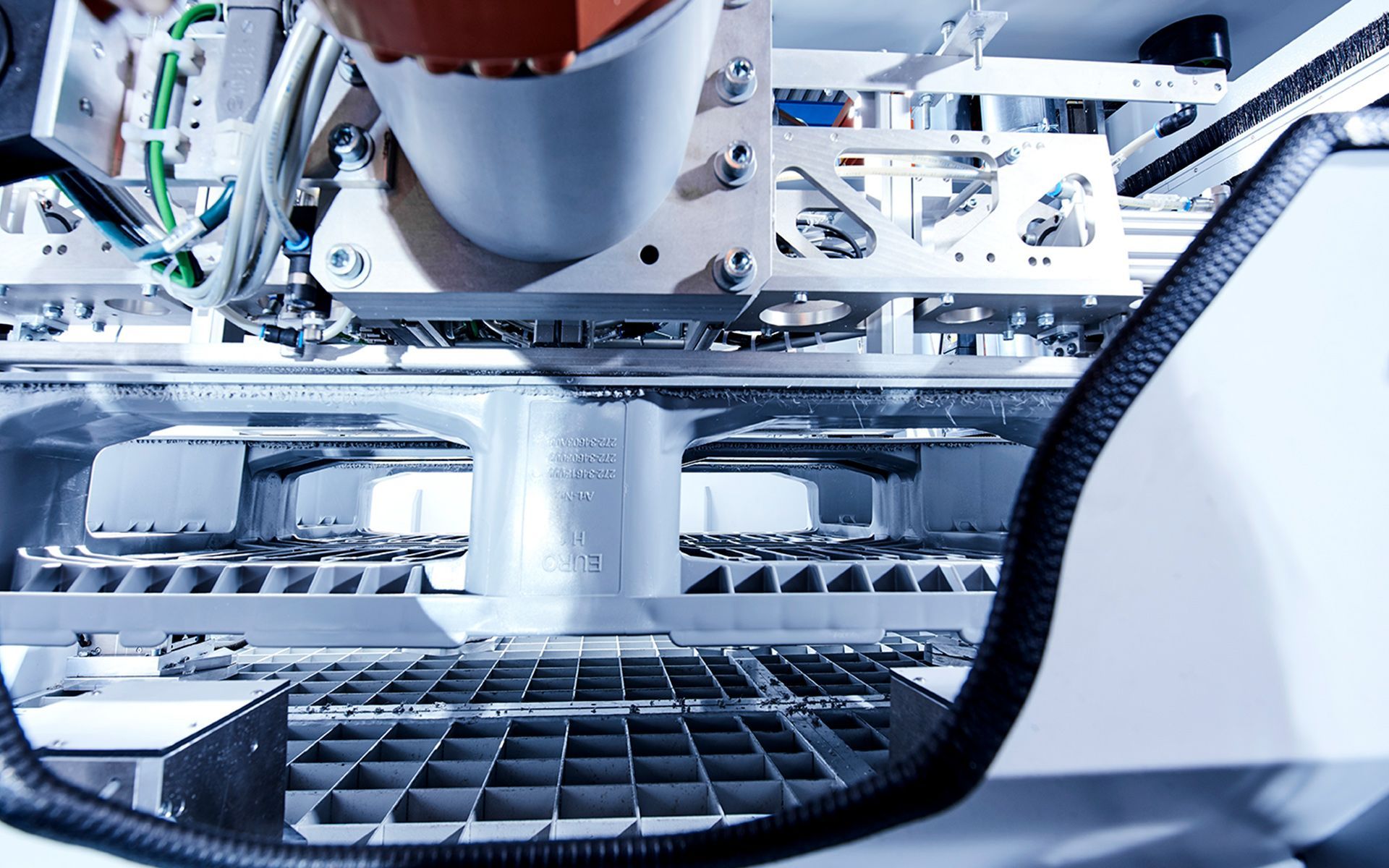 Hygienic multi-talent
Euro H1 Hygiene pallets
from WERIT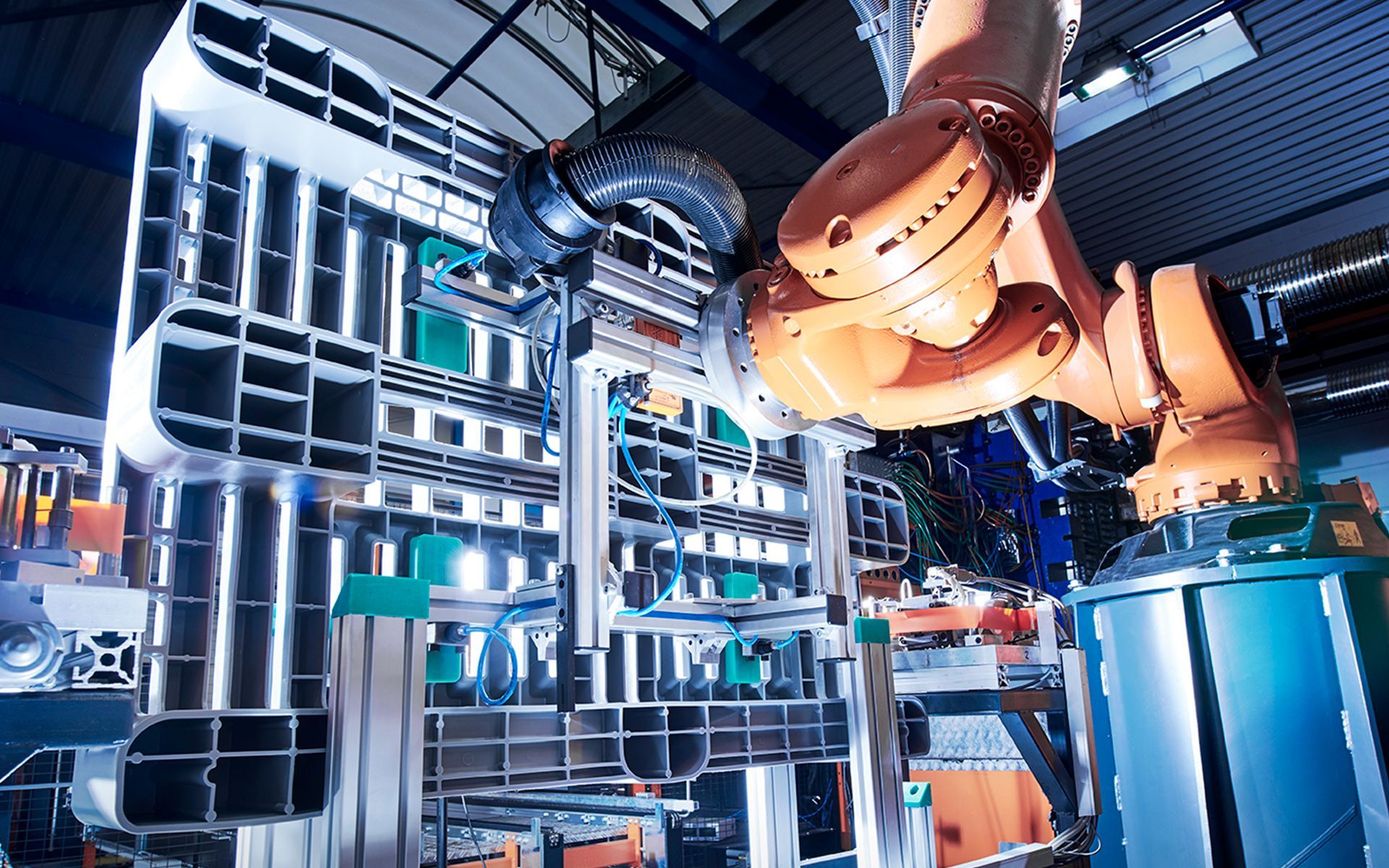 Hygienic multi-talent
Euro H1 Hygiene pallets
from WERIT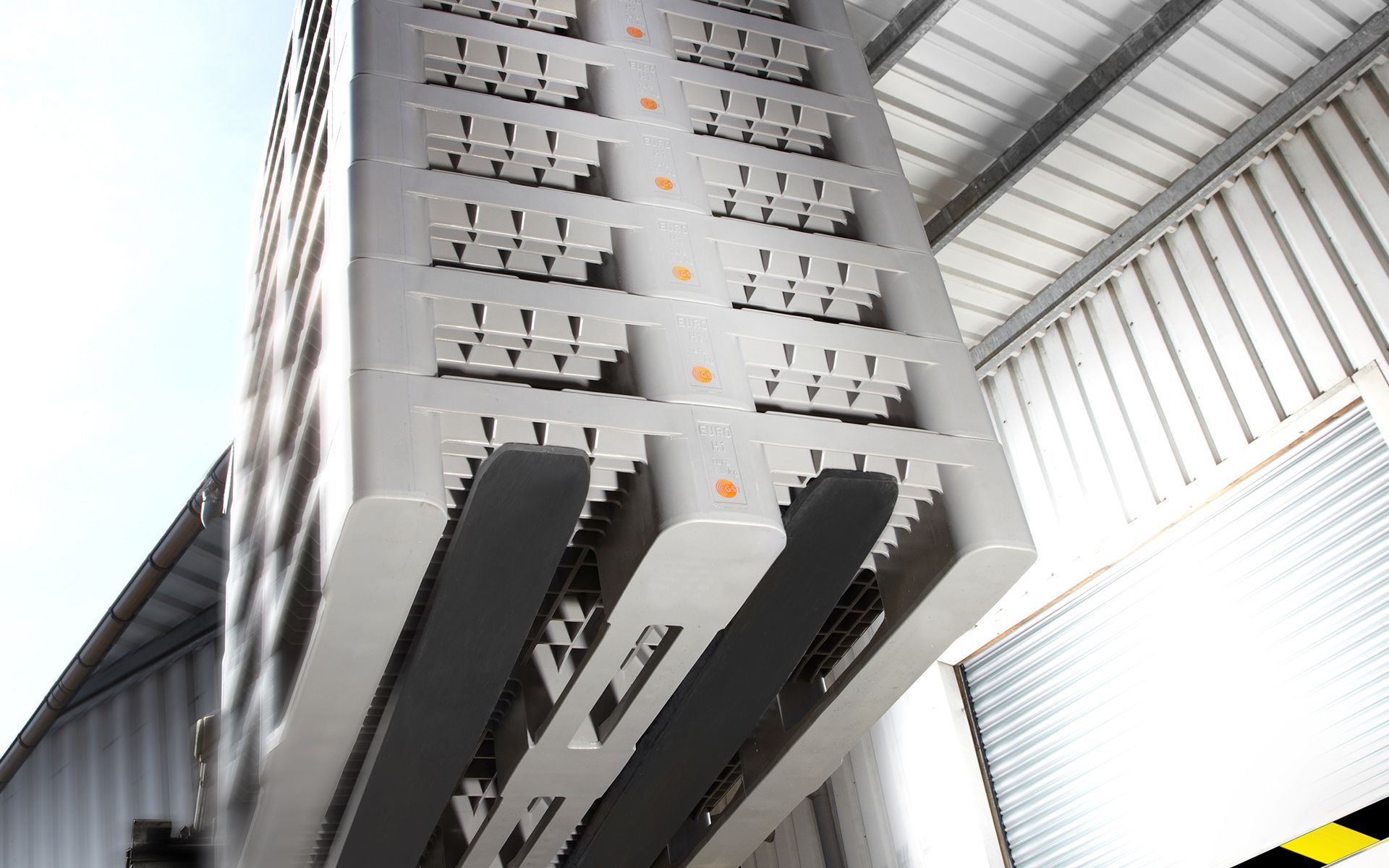 Hygienic multi-talent
Euro H1 Hygiene pallets
from WERIT
THE EURO H1 PALLET FROM WERIT –
The plastic pallet of the European foodstuff industry
Since 20 years, we have been applying our know-how and experience in the development of hygiene pallets in order to manufacture high-quality carrying products made of robust plastic, which are characterised by a high carrying capacity and a long service life. Moreover, the load carrier from WERIT convince by first class hygiene standards, high dimensional stability, a universal operational capacity and through efficiency, thanks to the effective multiway system. The EURO H1 hygiene pallet stands out particularly with its new GS1 marking (former EHI marking), which has been distinguished as comprehensively exchangeable.
CHECKS
Unlimited suitability for use
Surfaces free from foreign objects, cavities, cracks, burs as well as other faulty points
Wash and disinfection agent-resistant, temporary washing temperature 90 °C
Static check
Rack stacking 850 kg – max. deflection 12 mm
Pressure test
Dynamic tests
Drop test +40°C/-25°C from 2 m
Corner edge test +40°C/-28°C from 4 m
Impact test
Roller conveyor test
Inner pressure test
Wetting agent bath test
CONVINCING BENEFITS
GS1 certified – Solution Partner
Safe - Quality assurance
The strict approval and monitoring procedures secure the consistently high quality of the EURO H1 hygiene pallet in the open pool. EURO H1 hygiene pallets fulfil the highest quality requirements and can therefore be exchanged everywhere.
Unmistakeable - Simple allocation
By means of the logo GS1 Germany, the EURO H1 hygiene pallets can already be identified by incoming goods at a first glance. Every pallet can be tracked back to the manufacturer and the corresponding pallet mould via the GS1 approval number - an effective protection against counterfeits.
Economical – Supply Chain
All participants of the delivery chain profit from the quality assurance system, from the sub-suppliers through the producers up to the retail.
Outstanding for tested safety
Data and facts
Basis for standardised container systems, compatible for H2 half pallets and the E-box (E1-E3).
Welded skids guarantee a high hygiene standard and smooth running on roller tracks.
Tapered edges on both sides on all skids for the optimum use with industrial truck.
The H1 hygiene pallet without centre locking and anti-slip edge (7 mm) is produced under the same parameters and quality standards.
We would be pleased to provide you with non-binding advice on your solution from WERIT
FAQ
Frequently Asked Questions
If you have any questions concerning our products, our team would be pleased to assist you at any time.
Please contact our customer services by phone at +49 2681 807 -01 or per E-mail
You can find the current catalogue in our download centre.
On request, we would also be pleased to send you a printed copy by post. Please contact our customer services for this.