Reusable Transport Packaging
Stack and nest containers
WERIT stack and nest containers can be stacked with or without lids in a filled state and thanks to their robust design, are very stable. When empty, they can simply be nested inside one-another.
DSB-N
Twistbox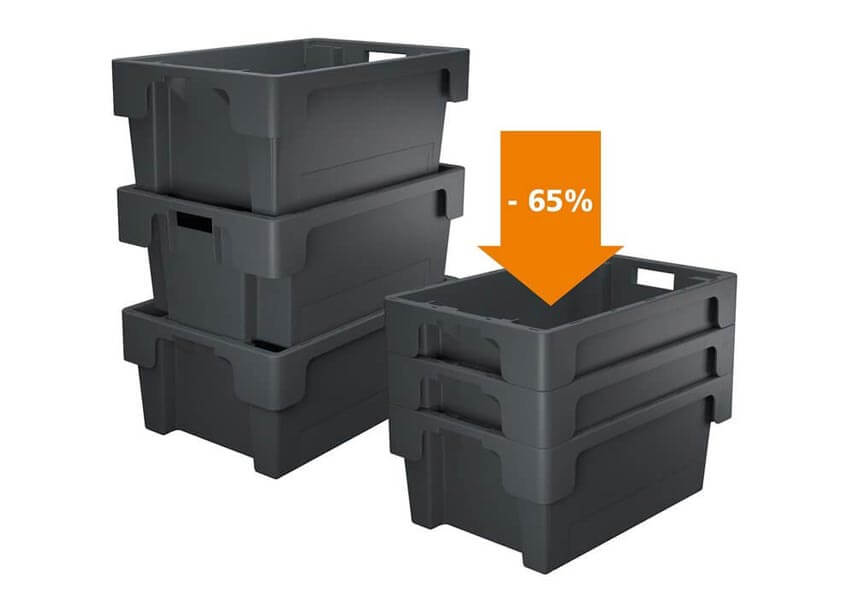 Der platzsparende Allrounder
Für effizientes Arbeiten und maximale Lagerflächennutzung
Drehstapelbehälter ist ein feststehender Begriff und bezeichnet eine bestimmte Form des Kunststoffbehälters. Die Ausführung erfolgt in diesem Fall in besonders raumsparender Weise, was sich vor allem auf die Stapelbarkeit im leeren Zustand bezieht. Aufgrund des abgesetzten Innenrandes ist es problemlos möglich die die leeren Behälter ineinander zu nesten. Der Boden eines Behälters passt in den oberen Bereich des anderen und das Gesamtvolumen reduziert sich dadurch merklich. In diesem Bereich lassen sich Platzeinsparungen von bis zu 65 Prozent erzielen.
Drehstapelbehälter werden im Handel mitunter auch als Zwei-Phasen-Behälter oder auch Raumsparbehälter bezeichnet. Die Herstellungsweise ist das Spritzgussverfahren, wobei wir einzig und allein auf HDPE setzen. Vorteile an unseren Drehstapelbehältern ist die Fähigkeit eines manuellen Handling sowie der Integration in automatische Förderanlagen.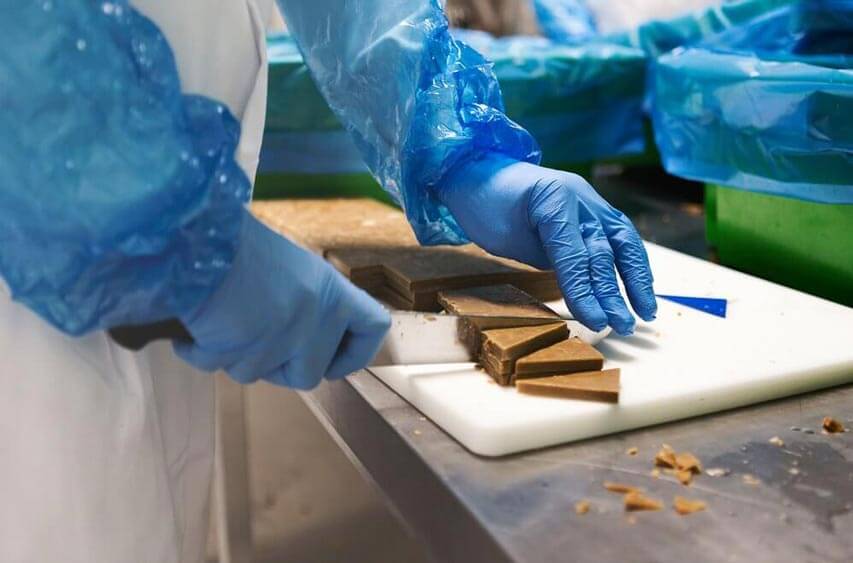 Materialbeschaffenheit, Einsatzgebiete und Zubehör
Qualität für jede Branche
Unsere Drehstapelbehälter sind sowohl gegen Säure als auch gegen die Einwirkung von Laugen unempfindlich und halten gleichermaßen Kälte und Hitze stand. Die Lebensmittelechtheit können wir garantieren, sodass auch ein Einsatz in der Lebensmittelindustrie ohne weiteres möglich ist. Das Material ist sortenrein und somit zu 100 Prozent wiederverwendbar, womit auch dem Aspekt des Umweltschutzes und der Nachhaltigkeit Genüge getan ist. Des Weiteren können Drehstapelbehälter dank der glatten Fläche ohne "Wenn und Aber" gereinigt werden und werden durchweg mit ergonomischen Griffen ausgeliefert.
Die Drehstapelbehälter sind sowohl in geschlossener Form als auch mit durchbrochenem Boden und/oder durchbrochenen Seiten erhältlich. Neben Griffmulden sind auch Varianten mit zwei Grifföffnungen möglich. Die Grundfläche beträgt bei unseren Standardgrößen 400 x 300 Millimeter, alternativ 600 x 400 Millimeter.
Zu den Drehstapelbehältern existiert auch diverses Zubehör. Wir bieten Ihnen sowohl Stülpdeckel als auch Krokodildeckel und halten zudem ein umfangreiches Sortiment an Rollwagen für Sie auf Lager. Hinsichtlich aller Konditionen freuen wir uns darauf, mit Ihnen ins Gespräch zu kommen. Wir finden ganz sicher eine passende Lösung, denn wir haben Eurobehälter mit Deckel, Eurokisten, ESD-Behälter und vieles mehr im Programm.
All dimensions, weights and technical data listed in the catalogue are reference values. They do not represent any binding assurance of certain properties or the suitability for certain uses. Tolerances based on technical specifications according to DIN standards.
Amendments and corrections are subject to change. The details are based on our current technical knowledge and experience. Due to the abundance of possible influences during the use of the product that are outside our control, the user is not released from making their own inspections and tests.
A legally binding assurance of certain properties as well as the suitability for a specific application cannot be derived explicitly or implicitly.
If necessary, property rights must be observed.
We would be pleased to provide you with non-binding advice on your solution from WERIT